Business brisk for skip hire firm
Skip hire experts at a family-owned Shropshire firm have seen such an increase in business that they've had to order a brand-new vehicle.
The team at TG Skip Hire – part of the Tudor Griffiths Group – was involved in a huge restructuring process as part of the launch of the company's new-look TG Enviro service.
And now, just months after the streamlining exercise, the skip hire division has seen an increase in business that's 15 per cent up on the same time last year and managers are delighted.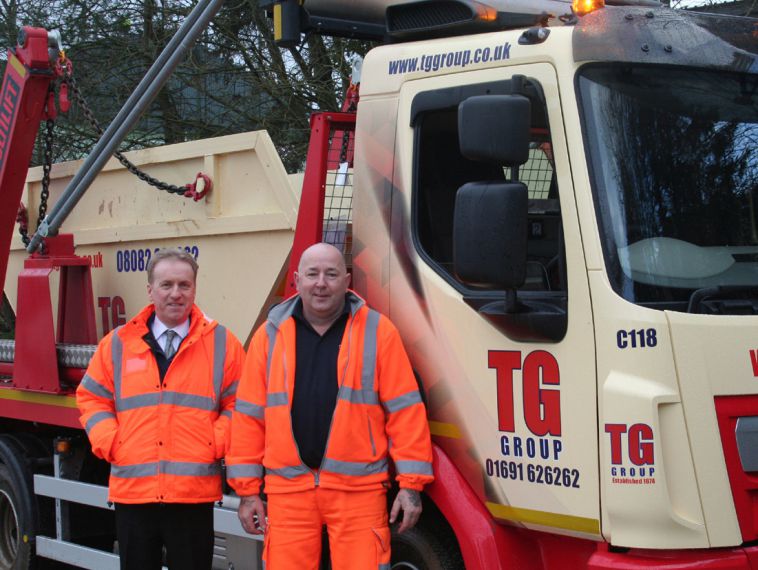 Kevin Gardiner, who leads the TG Enviro team and the skip hire division itself, said: "The increase in demand for our skip hire services is excellent news and is as a direct result of our rejuvenated approach to this part of the business.
"Thanks to the rise in bookings, we have now purchased an extra skip hire vehicle in order to meet the demands of our existing and new customers, and the business is continuing to grow."
Picture: Divisional manager Kevin Gardiner (left) and driver Rob Davis from TG Skip Hire with the new truck