Award for community bank
A not-for-profit community bank in Shropshire has announced the achievement of a prestigious national award.
Just Credit Union, which is owned by its members who live or work in Shropshire or Telford and Wrekin and managed for their mutual benefit, has been awarded a five star Fairbanking Mark.
Fairbanking Marks, which range from three to five stars, are awarded for individual financial products and Just Credit Union has received the highest rating for their Community Loan and Member Loan product.
Currently there are only 15 accredited institutions in the UK and only 18 products have been awarded the highest five star rating.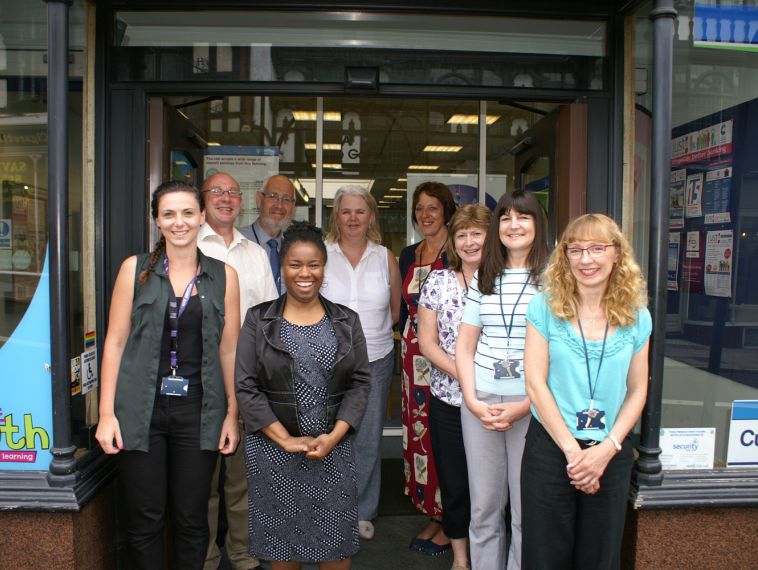 Just Credit Union manager Karen Farrow: "The fact that Fairbanking Marks are not common place reflects the stringent criteria and process used in the very robust assessment. So we are therefore delighted to have achieved the highest possible accreditation from the prestigious Fairbanking Foundation.
"Their assessment of how we operate was in-depth; it was a product specific survey that tests customers' actual experiences, views and use of the product. It was particularly encouraging to see the results of the customer survey they undertook.
"Just Credit Union not only scored very highly in all areas of its service, but the credit union model we follow was also highly rated. We consider this to be a fantastic endorsement of the quality of services we offer those who live or work in Shropshire."
As part of the assessment process, Ipsos Mori conducted 116 telephone interviews in May 2017 with each survey lasting approximately 15 minutes.
Ninety eight percent of those surveyed said that it was helpful to be saving at the same time as paying off their loan. A similar percentage said the option for making a repayment was 'very convenient.'
In addition, 91% felt better knowing that help was available should they require it and 75% of borrowers who had missed a payment thought Just Credit Union had been effective in helping them reduce their debt.
Fifty eight percent of customers said they did not save before they joined; 100% saved 'at least something' since joining and
Pat Buchanan, Chair of Just Credit Union, said: "It is great news that the hard work of the whole Just Credit Union team has been recognised with 5 star awards from the Fairbanking Foundation.
"It's a fantastic achievement and a clear endorsement that we put people before profit and that improving our members financial well-being is central to all we do."
Antony Elliott OBEB, FCIB, Chief Executive of The Fairbanking Foundation, said: "We are delighted to award a 5* FairBanking Mark to Just Credit Union and we hope that this will further encourage other Credit Unions to come forward and apply for our Mark.
"Our quality mark programme is an important step in helping customers to identify products that have been rigorously tested for the financial well-being they can deliver. Crucially, it also provides a powerful incentive for financial institutions of all sizes to compete through continual improvement of their products in ways that will truly benefit their customers."
Picture: Celebrating their 5 star Fairbanking Mark award are members of the Just Credit Union team outside theirShrewsbury offices.