Five trainees take first career steps
Five trainees have joined a Shropshire law firm as part of a long-running commitment to giving lawyers the first step in their professional career.
Lanyon Bowdler has an award-winning training programme with a reputation of nurturing and developing talented young legal minds towards becoming the lawyers of the future.
Training contracts with the firm usually cover a period of two years with each trainee experiencing four seats, each in different areas of law, meaning trainees are exposed to many aspects of legal practice - helping them decide which area of law they are best suited to and would like to specialise in.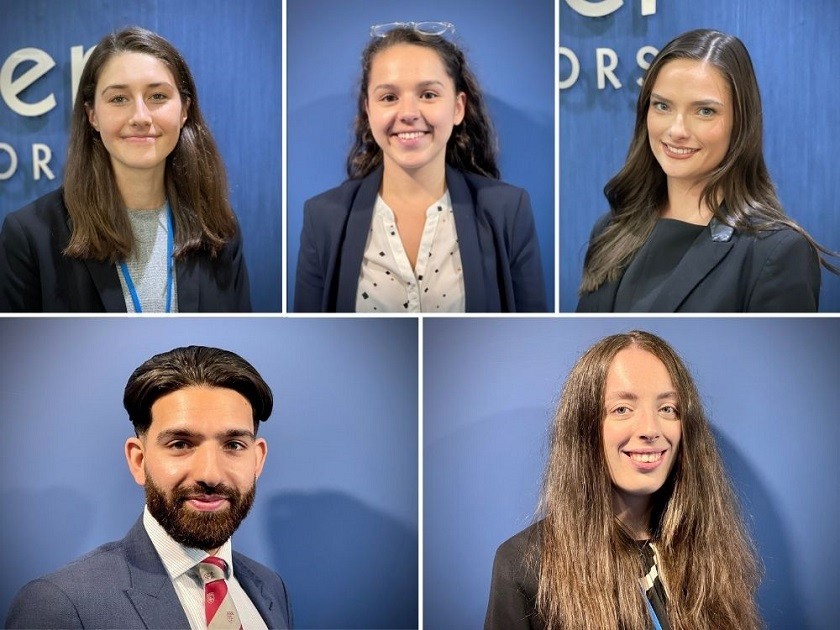 The five latest trainees are:
Eleanor Howells, currently based in the Court of Protection department in Shrewsbury
Alys Bratch, who is in the corporate and commercial team
Miriam Homer and Sophie Burgoyne, who are based in the private client team in Shrewsbury and Telford respectively
Savhan Lyall, currently working with the dispute resolution team in Telford.
Sophie Burgoyne said the training programme was already giving her a wide range of experience.
She said: "Before starting at Lanyon Bowdler I was studying full-time at the University of Law in Birmingham and working part-time in a café in Church Stretton. Prior to that, I was studying law at Cardiff University. I've been doing a huge variety of tasks - attending client meetings, drafting wills and Lasting Power of Attorneys, completing accounts, assisting with Probate applications and so on.
"I hope to be able to qualify into private client or another similar practice area and carry on working in Shropshire."
Fellow trainee Alys Bratch said: "Before joining Lanyon Bowdler, I was studying my LPC Msc full time at the University of Law and alongside this I was also running an employment law pro bono service for a firm based in London.
"Since joining Lanyon Bowdler I have experienced client meetings, drafting corporate documents and gaining a general understanding of corporate transactions - something which has been really eye-opening and extremely interesting."
The five new trainees join four others already at the firm: Emma Cousins (family), Laura Jones (personal injury), Rachel Tomley (clinical negligence), and Abi Croft (employment), who are all working their way towards a career in law.
Brian Evans, managing partner and training principal at Lanyon Bowdler, said: "We are delighted to welcome our five new trainees to the firm, and wish them well as they begin their journey to what we hope will be successful and rewarding careers in the legal profession.
"Training is vitally important and something we take extremely seriously at Lanyon Bowdler. We have established a strong reputation as one of the leading trainers, with trainees confident that we will provide them with the best advice, guidance and support to give them the right grounding to launch their careers."
Lanyon Bowdler recently entered the world of podcasts by launching The Legal Lounge series of podcasts, covering a wide range of legal topics.
One of the episodes features training to become a solicitor where Brian Evans chats with recently qualified solicitors Alex Spanner and Jordan Sadler about how they got into the legal profession and what their experience of training at Lanyon Bowdler was like.
Brian said: "It was a delight to chat with Alex and Jordan, who have both successfully completed their training contracts and are now fully qualified solicitors. It was an interesting discussion and one which provides a useful insight into the life of a trainee solicitor."