Rob joins the health and safety team
Shropshire insurance broker Henshalls has appointed a new health and safety expert who will be part of their growing in-house consultancy.
The company is the only broker in the region with its own team specialising in workplace risks and solutions, and Rob Andrews is the latest consultant to join the division.
He will work alongside Charles Gunter to help businesses identify and solve health and safety issues in the workplace, and to draw up bespoke strategies to deal with each individual company's needs.
"I'm looking forward to learning more about how the Henshalls systems work and getting to know both existing and future clients," said Rob. "I aim to build on the strong foundation of health and safety work that Henshalls already has in place, and to develop this side of the business even further."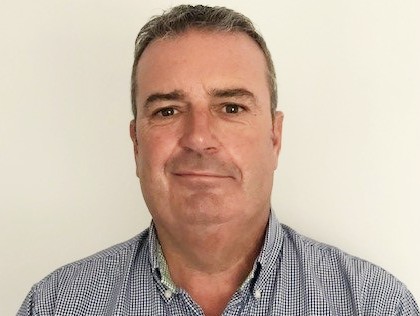 Rob – who will be based in the Henshalls Shrewsbury office – previously served for 27 years in the British Army where he began his health and safety career.
He joins the firm from a multi-million pound new-build hospital project in Oman that was built to UK NHS standards implementing UK health, safety and environmental standards, where he carried out bi-annual audits for the International IFC2 (Labour and Working Conditions) standards.
Henshalls Managing Director Mark Freeman said Rob's recruitment was great news for the team and his experience made him a valuable addition to the Henshalls family.
"We're very proud to be the only broker in the region to have our own in-house health and safety consultancy, and our clients will be pleased to see the team grow even further with Rob's appointment. Our company has seen a real increase in the number of enquiries about workplace safety, particularly as businesses begin to recover from the aftermath of the Covid-19 pandemic, and now we can assist even more firms with effective and workable strategies."
The Henshalls health and safety team explains the minefield of rules in clear, simple, terms, and aims to keep businesses up-to-date with constantly-changing legislation. They visit company premises to discuss each firm's specific needs, and the consultants review workplace and current procedures to identify any risks that need to be addressed.
Areas assessed include: the workplace, work equipment, hazardous substances, fire, manual handling, occupational road risk assessments, accident investigation, and staff issues including young people, new and expectant mothers, people with disabilities, and lone workers.