Engagement and sustainability on agenda
The Marches Local Enterprise Partnership is putting engagement and sustainability at the top of its agenda for 2020. Chair Mandy Thorn MBE explains why.
"Here's a challenge for you.
Take a look around you. See if you can identify anything the Marches Local Enterprise Partnership has played a part in.
I can guarantee you won't have to look long.
It might be the superfast broadband in your hard-to-reach rural location; the sustainable energy heating your home; the new skills a friend or colleague is learning at your local Further Education college or the jobs created at the local company because of the nationally-recognised business support we help deliver.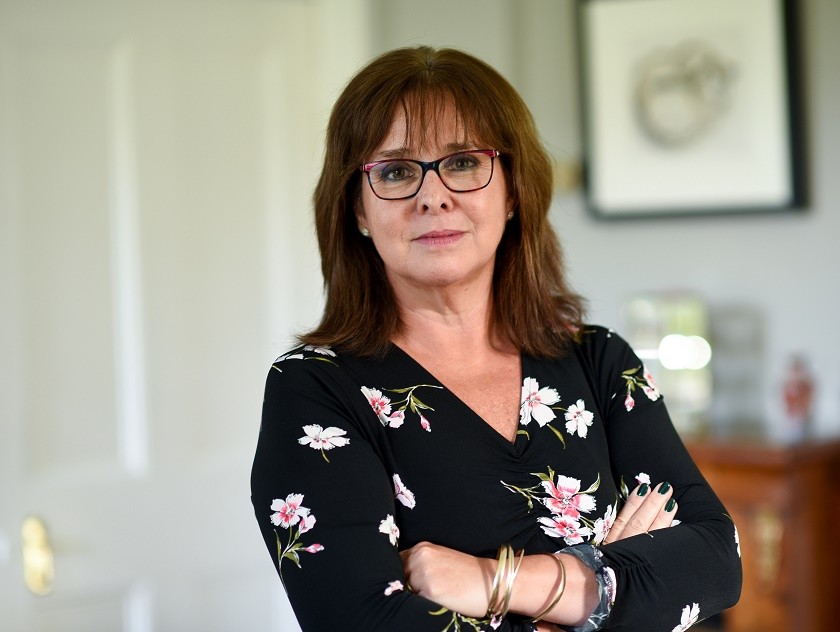 My bet is that you probably didn't know the LEP did all this – and a good deal more.
In truth, there is barely a corner of Herefordshire, Shropshire and Telford & Wrekin which has not benefitted in one way or another from the work we do to drive economic growth and help all our communities to prosper.
But there are still more opportunities to grasp – and challenges to face.
As the dust settles on the election, the real challenge facing all of us this year is to come together and develop sustainable, robust communities for the future. Key to that will be even better business and community engagement.
That means, for example, making even more businesses aware of the fantastic help available to them through our Marches Growth Hub – recognised this year by the Government as among the best of its kind in the country.
Thousands of businesses every year tap in to the unrivalled expertise and support our Growth Hub team can offer, but we need to reach those who have yet to take advantage of this excellent service.
If they saw the difference our help had made at Telford electrical specialists WES they would certainly be convinced. With the help of the Marches Growth Hub Telford & Wrekin the company was able to secure a grant to provide superfast broadband, helping dramatically improve the way it works.
It also means engaging ever more deeply with businesses to find out how we can help them overcome the barriers to growth which stop them creating the new jobs and prosperity we all want to see. We'll work with the excellent business boards in Herefordshire, Shropshire and Telford to make sure the voice of business is heard loud and clear.
Issues such as the sporadic mobile phone signals which blight parts of our region, lack of capacity on our National Grid and the need to update our skills for the digital age are all things we can and will help address.
And it also means reaching out into the wider community and demonstrating that we are also working on the issues which matter to them, such as climate change.
Our new energy strategy, for example, sets some really ambitious targets for the reduction of carbon emissions, increase in renewable and sustainable energy and creation of 1,000 jobs in the low carbon sector. These are changes which will make a difference not just to our lives, but to those of generations to come.
We also need to shout more loudly about the amazing work we are supporting to make sure those with physical and mental challenges are not excluded from our society. The LEP is hugely proud to help charities such as Landau in Telford, which transforms more than 800 lives every year by helping people overcome these difficulties to find work or access learning or training.
Of course, the LEP will continue its work supporting big-ticket infrastructure projects such as the nationally-important Centre for Cyber Security in Hereford, transformation of the historic Flaxmill Maltings in Shrewsbury and innovative Ni-Park in Newport.
These make a huge difference to the lives of all of us lucky enough to live in this wonderful part of the country.
But we'll also be working in your community, down your street and with you and your family and friends, on scores of less visible projects to make sure the Marches remains the best place to live and work in this country.
I hope you all enjoy a wonderful 2020."