Experts plan to bring inflation down
By Glynn Jones, the Bank of England's Deputy Agent, for the West Midlands and Oxfordshire
You probably don't need the Bank of England to tell you that prices have been rising sharply.
The annual rate of inflation — how much the things that people buy have gone up in price over the past year— was 7% in March.
That is clearly some way above the 2% target for inflation that the Government has set for the Bank of England.
Here's why inflation is so high and how we are going to get it back down to target.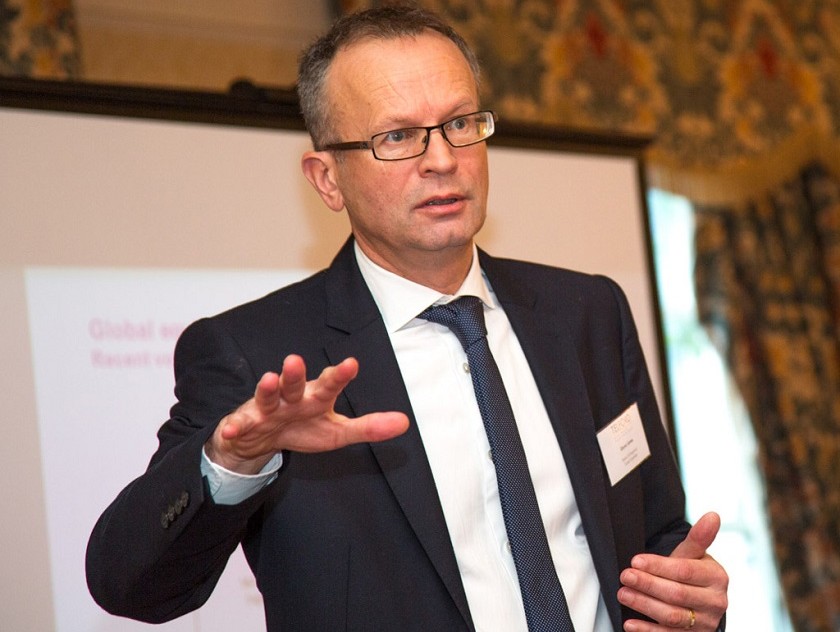 People have been buying more goods as Covid restrictions have eased in the UK and in most other countries. That higher demand has pushed up on prices. At the same time, there have been supply issues, with many businesses having problems getting hold of enough goods to sell.
For example, recent lockdowns have cut production in China — a major source of the world's supply of raw materials and finished goods.
And many of the contacts I speak to at businesses here in Telford and Shropshire report that their shipping costs have become very expensive over the past couple of years because the pandemic disrupted the normal flow of freight ships around the world.
These and other supply problems have all caused goods prices to rise, especially for goods coming into the UK from abroad.
Even more strikingly, big increases in oil and gas prices have pushed up the costs of transport, heating homes and offices, and powering factories.
The impact of Russia's invasion of Ukraine on oil and gas prices means there could be a further rise in the energy-price cap in October.
Taking all these things together, we expect inflation to rise further — to around 10% later this year.
With prices going up much faster than pay, the cost of living is a very big problem for very many people.
I know from speaking to my contacts at local charities as well as from members of the public that have attended our Citizens Panels that high inflation is hitting poorer households the hardest.
The Bank is taking action to ensure inflation gets back down to target. This will reduce the cost-of living pressure on households and support businesses to invest and create jobs.
We can't do anything about the supply problems or the higher energy prices that are currently pushing up inflation. But we do have ways to get inflation down over the next few years — mainly by using interest rates.
Higher interest rates make it more expensive for people to borrow money to spend and encourage them to save, so they tend to spend less. And when people spend less, prices tend to rise more slowly.
The Bank's Monetary Policy Committee (MPC) have raised Bank Rate—the rate that influences many other interest rates in the UK—from 0.1% to 0.25% in December, to 0.5% in February, and then to 0.75% in March.
This month the MPC raised Bank Rate to 1%, and they said they may need to raise it further in the coming months.
Higher interest rates will, over time, reduce inflationary pressure in the economy. And it's unlikely that the prices of oil, gas, and imported goods will continue to rise as rapidly as they have.
We also don't think that the demand for goods will continue to rise as fast, partly because the higher cost of living will reduce the amount of money people have to spend.
Some of the supply problems that businesses are facing are likely to ease too.
All told, we expect inflation to begin to fall next year and return to the 2% target in around two years' time.
With the help of our contacts in Telford and Shropshire and across the UK, I and the rest of the Bank's agents will make sure that the MPC have all the information they need to make the right decisions and get inflation down.