Warning on cold weather working
After a year with some of the hottest summer temperatures on record, the latest cold snap has definitely come as something of a shock to the system. Here Rob Andrews who is the in-house health and safety consultant for the Henshalls Group offers some expert advice.
If you're an employer, the cold weather brings even greater responsibilities when it comes to ensuring your staff are safe working in freezing conditions.
The Health and Safety Executive has specific guidelines in place and it's vital that you're up to date with all the details.
You need to provide a reasonable indoor temperature in the workplace with the minimum level being at least 16°C, or 13°C if the work involves rigorous physical effort.
Make sure you provide adequate heating – including portable heaters – to keep work areas warm enough and design work processes that minimise your employees' exposure to colder areas and cold products.
Try to reduce draughts but still maintain adequate ventilation, and provide insulating floor coverings or special footwear when workers have to stand for long periods on cold floors. You should also provide protective clothing for cold environments.
Think about the way your systems operate – could you limit your employees' exposure to the colder temperatures by considering flexible working patterns or job rotation? You'll need to provide enough breaks to allow workers to get hot drinks and warm up in heated areas too.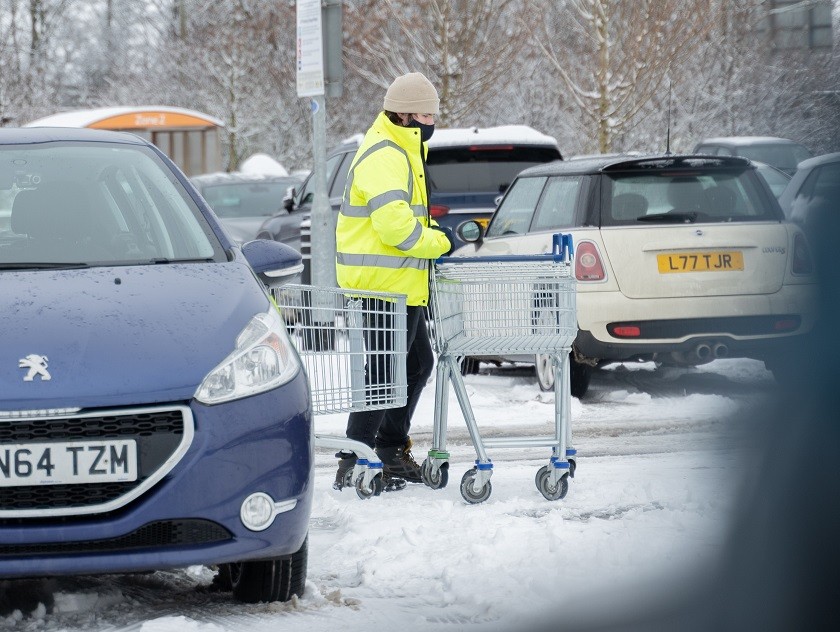 When it comes to working outside, the cold weather can have a serious impact on your workers' health if the risks haven't been managed properly. It can also affect your staff's ability to stay safe, particularly when handling machinery.
Make sure you have issued the appropriate personal protective equipment for outside conditions, and set up mobile facilities where staff can warm up and access soup or hot drinks.
Introducing more frequent rest breaks is a good idea, or you could even consider delaying the work until warmer times of the year as long as a delay would not compromise on safety.
Obviously if your business is in the food industry, the rules are different. You need to ensure you're meeting all the food hygiene requirements and yet still maintain a reasonable temperature in the workroom.
If your staff are working in chillers at around 0oC, then suitable clothing and normal breaks are usually sufficient.
But for work in blast freezers operating down to -30oC, no personal protective equipment will be enough and breaks at ambient temperature or in warming rooms will be required.
So with Christmas just around the corner, and a perfect Christmas card scene right outside the window, give your staff the best present ever and keep them safe.