Raising a glass to wine pioneer
In the latest in our Big Interview series, HENRY CARPENTER talks to Roger Gabb, whose company Western Wines helped change the way we buy our wines
There was a time in the early 2000s that one in every 13 bottles of wine bought in the UK was sold through Western Wines.
The wine distribution company was in its heyday at this point, responsible for shifting several million cases each year, realising turnover well in excess of £100 million and responsible for creating one of the most successful global wine brands in Kumala.
Western Wines was a massive noise among the supermarkets - which sold 70% of its wine - and in the wine industry in general. It was globally recognised as one of the most forward-thinking and go-ahead wine distribution companies anywhere in the world.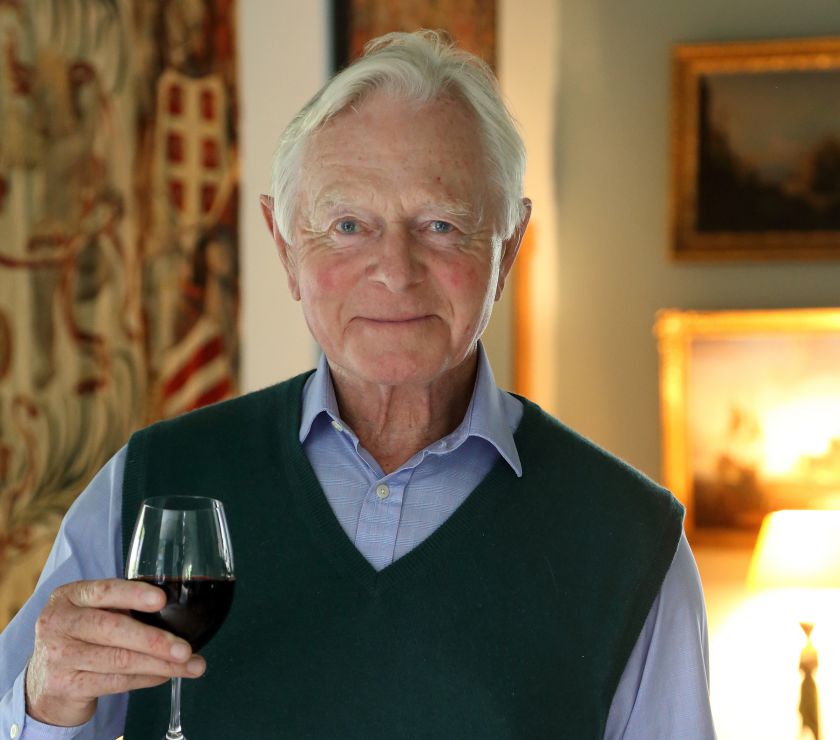 But perhaps it was least well known amongst consumers, even here in Shropshire. The reason this is noteworthy is that throughout its 25-year life span, Shropshire provided Western Wines with its headquarters, first in the form of a restored stable building near Bridgnorth, and latterly larger premises in Central Park, Telford.
All this is explained by Roger Gabb, the Western Wines founder and the man who oversaw its mushrooming evolution through the two and a half decades from its inception to its sale in 2004 for £135 million. But more on this later.
These were heady days, admits Roger, a far cry from the situation in 1980 when he founded the company. The workforce back then consisted of Roger and a part-time secretary, and a corner of the kitchen was used as the office.
But to get to this point, it is worth rewinding the clock yet further.
The son of the organist of St Paul's Cathedral, Roger was originally a Londoner. His first introduction to Shropshire came in 1962 when he was a young officer in the Welsh Guards and he was sent to Oswestry by his commanding officer to run an adventure training wing.
"I had to first ask him where Oswestry was," recalls Roger, "and when he told me it was in Shropshire, my next question was 'where's that sir?'!"
After two years in Oswestry, Roger returned to Pirbright and joined the Guards Parachute Company.
"This took me to Borneo on special services operations behind enemy lines - this turned out to be one of the most successful military campaigns in the last century. We also did some semi-confrontational work in Kenya against Somali incursions.
"But after that, because I had met someone called Annie Thompson from my time in Shropshire who I wanted to marry, I decided I wanted to leave the army - I didn't think the geographically unsettled life of any army officer where you are constantly on the move and marriage mixed."
And this was when Roger made his initial foray into the drinks industry. His ability to speak several languages, particularly French and German, held him in good stead and persuaded what was then called The Distiller's Company - now part of Diageo - to take him on.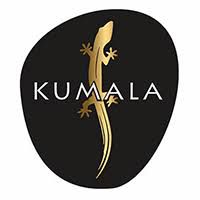 "I was made the European manager for Haig Whisky," continues Roger. "The markets included Italy and my job really was to stimulate sales, obtain market information, write reports and help salesmen to sell.
"I was constantly talking to wholesalers and customers, and I learned a great deal in my time with the Distiller's Company. I persuaded them to send me to INSEAD [the iconic business school near Paris] to undertake an MBA in middle management, and in general I was looked after very well in many ways, living in great luxury when I was abroad.
"However, I was not earning very much and by now there were school fees to pay!"
Roger was headhunted by a whisky company in the US but, for one reason and another, he didn't enjoy it and so he returned back to the UK resolving to start something new.
He set up Montrose Whisky Company with two associates, buying whisky in bulk and shipping it all round the world, but then his head got turned by something altogether less alcoholic.
Through a friend of his, Roger was granted the agency - or licence - for selling and distributing a brand of mineral water which was massive in France but unknown at the time in the UK. It was called Volvic.
"I started Volvic in the UK from zero, selling largely to small shops in London, as well as the likes of Harrods and Fortnum and Mason. Mineral water simply didn't line the shelves of supermarkets in the way it does now, but nevertheless we managed to sell towards 300,000 cases before selling the agency for Volvic in the UK. Now there are 20 million cases sold each year, but there we are, I was 30 years ahead of the market!"
Having dealt with the whisky and water markets, next up on Roger's hit list was the third 'w' - wine - which brings us to 1980 and the office in the corner of the kitchen which is where the Western Wines story started.
"In the very beginning I started working with wholesalers but diverted into supermarkets," recalls Roger. "The son of someone who did some work for me was a supermarkets expert on Italian wines, and I persuaded him to come on board at Western Wines.
"I had been made the agent for a big consortium of operatives in Italy CCCI which enabled me to help get into supermarkets. We really started with the supermarkets in about 1987."
Looking back on it now, Western Wines was a key part of the huge movement of selling affordable wines through supermarkets.
"It changed everything," admits Roger. "The focus changed from selling to impoverished wholesalers to supermarkets who at least paid their bills!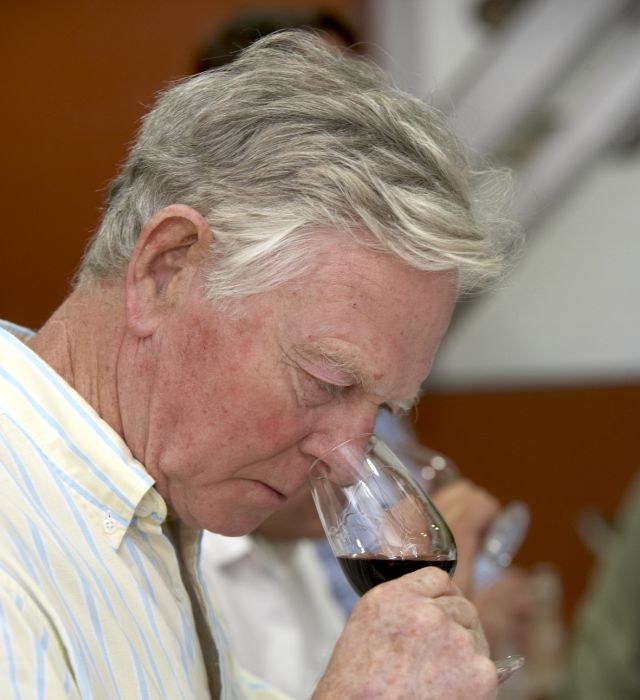 "We continued to develop the business, employing more salesmen and taking on Italian wines through the consortium I was involved with in 1994. It was at about this time that I was debating with some Italian wine associates where the next market of production would be for the English market.
"We concluded that it would be South Africa - it was the end of apartheid, and therefore the end of the trade embargo, and Mandela was all set to get in to government.
"I immediately sent my sales director out to South Africa where we tied up about five co-operatives and a few private estates. The result was that two years later Western Wines had more than 55% of all South African wine exports, worldwide, all operated from our headquarters here in Shropshire.
"The mid to late 1990s saw us develop in a very fast way. In about 1996 we decided to make a brand, and we called it Kumala after the name of the dog in the book Cry the Beloved Country."
By 2002 Western Wines were selling three million cases of Kumala each year, and it was the second largest brand in the UK after Jacob's Creek. As if that wasn't enough, Western Wines also took on the agency for the Chilean brand, Cono Sur, and turned this into a two million-case market.
Throughout the early 2000s Roger had been deliberately building up Western Wines "by doing the right things and ticking the right boxes". It was worth it.
"We were approached by a Canadian quoted company called Vincor," explains Roger. "They made us an offer but I told them we weren't interested and suggested they come back in a few months - for the time being we would stay with our business plan - knowing full well that we had a fish on the line.
"Sure enough, they came back six months later we managed to persuade them to purchase all the shares for £135 million. Not only that, but the company stayed where it was in Telford and I'm glad to say that everyone in the company - almost all who lived in or around Bridgnorth and Telford - did very well out of the sale. And they kept their jobs."
You get the sense that this is what gives Roger as much pride as anything. Yes, he built up an extraordinary success story from nothing which left him and his family, as the major shareholders, 'quids-in', but the fact that scores of staff members who devoted themselves and contributed so much to the success of the company could be rewarded handsomely means a very great deal to Roger. In a way, this was his most satisfying achievement.
As he says: "I brought together a team and let them run. Everyone developed in their own way and they were given a sense of ownership of the company."
The sale of Western Wines in 2004 was far from the end of the commercial road for Roger. He is still a board member of MGM (he is the G in the title), an Italian exporting company into which he put seed capital in 1987, and is also, as he puts it, "doing very nicely"; it is now in the top 10 wine companies in Italy.
Which also brings us to Journey's End. Throughout our talk Roger makes repeated mention of his sons, Rollo, and Caspar who is a highly successful garden designer, and a past winner of a gold medal at the RHS Chelsea Flow Show.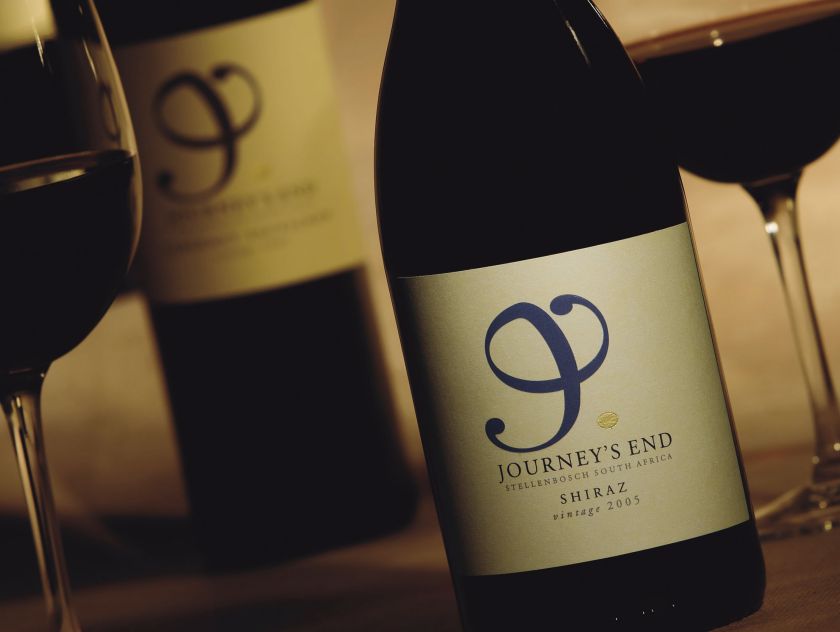 Rollo, however, followed his father into the wine industry and, amongst various other enterprises, runs the Journey's End estate near Stellenbosch in South Africa.
"I bought Journey's End in about 1996," says Roger. "It is an estate with a house and vineyard which, although I am chairman, operates under Rollo's direction and is now making extremely good wine sold all over the world.
"I was also invited to join the board of the big wine importer, Bibendum, in 2005/6, and last year we managed to sell the company very well to a company to Conviviality."
We have detailed, to a certain extent, the commercial success of Western Wines and other firms Roger has been involved with, but history might well come to remember him for being responsible for something rather broader.
As he concludes: "I suppose my company was very much part of the movement to make wine unsophisticated, uncomplicated and easy to drink.
"We were about reducing of reliance on French over-priced but often very average wines, and bringing the new world wines - particularly from South Africa and Chile - to the UK market."
There are many who would drink to that.