It's a bear market
By Chris Austin
Most factory storage rooms are dreary, packed full of the dull and dour. But things are slightly different at Merrythought.
Here there are rolls of fluffy mohair and clouds of stuffing, as sumptuous fabrics and materials line up ready to bring the most charming teddy bears to life.
No wonder current director Sarah Holmes enjoyed playing here as a child. But at the heart of Shropshire's industrial heritage in Ironbridge, life is not all soft and fluffy.
As Britain's last remaining teddy bear factory, it can't afford to be. And Sarah is more aware than anyone of the hard work and challenges faced with taking Merrythought from traditional English favourite to a more globally recognised brand.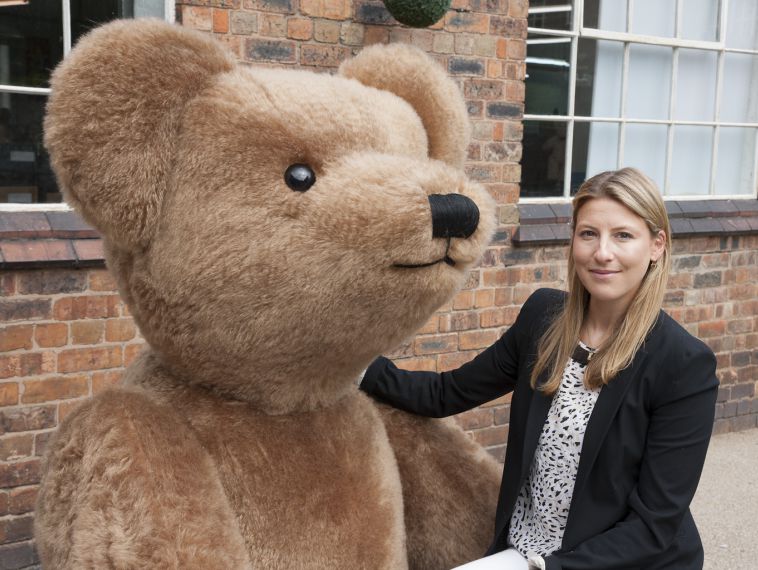 Sarah and her sisters hadn't necessarily expected to take on the responsibility of this unique, fourth-generation family business, but when their father Oliver passed away from cancer in 2011, everything changed. All three siblings are now involved at some level, with Sarah at the helm overseeing the day to day operations.
"My father Oliver had some huge challenges and suffered from a lot of stress at times. He didn't want to put that pressure onto us. He very much wanted us to make our own choices about what career we wanted," Sarah explains.
"But when he was given his diagnosis I had to make a decision and at that point I decided I wanted to make a go of it. Hannah decided to take a six-month sabbatical from her job in commercial property but once she got into it she could see the likelihood of going back to London was pretty slim."
Sarah admits that if they hadn't taken the decision to take over the running of the business its future would have been very uncertain, and the historic name of Merrythought probably have closed, with 20 workers losing their jobs and the historic brand consigned to history.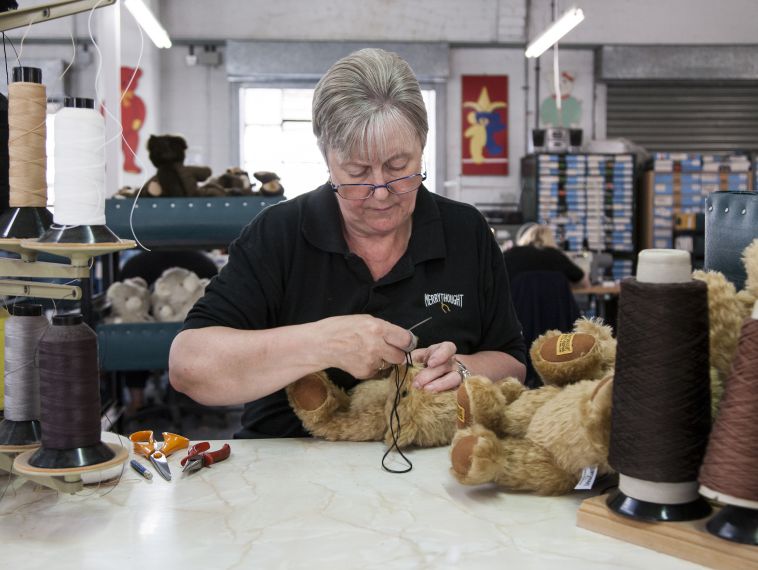 But while the challenge was daunting, she had big plans for Merrythought as she looked at building on its unique heritage to create a highly successful business on a national and global scale.
"The business was very stagnant and sales were gradually going downwards. It sounds harsh but my father was very hands-on and there was no real structure to it, so no middle-management who could run it in his absence. It was a proper owner-run business."
Unfortunately Sarah and her sisters faced an added challenge in that their father was too ill to hand over formally before he died so they had to work out how to turn Merrythought around on their own.
"This is a traditional business making a classic English teddy bear. How things were done had not really changed in two generations. It was one thing to know that things needed to change but another entirely to implement these changes. That has been one of the real challenges for us in the last seven years."
But it wasn't long before sisters were starting to see a way forward. A key turning point was winning the contract to be an official licensee for the London Olympics in 2012 producing a collection of bears each embroidered with the official logo on their paw.
"The company had become somewhat 'inward' looking and no one was driving it forwards. We realised that with just some energy and proactive effort, a huge amount could be achieved.
"So rather than try to implement drastic change, we initially just sought to maximise the resources and assets it already had, and capitalising a little more on the immediate opportunities that were available – the 'easy wins'.
"This included re-approaching former customers, tweaking our designs and streamlining our suppliers. One of our proudest early achievements was being awarded the contract to be an official licensee for the 2012 London Olympic Games."
At the time the company was making 12,000 bears but needed an extra 20,000 in just 18 months for the Games.
"We quickly realised we were trying to build that capacity on a structure that wasn't particularly efficient," says Sarah.
"We are definitely still a long way off where I want to be, but we have made the business more streamlined and improved capacity without taking on any more staff. And we have a team that are getting used to the idea that is not sustainable to carry on doing things the way we have always done them."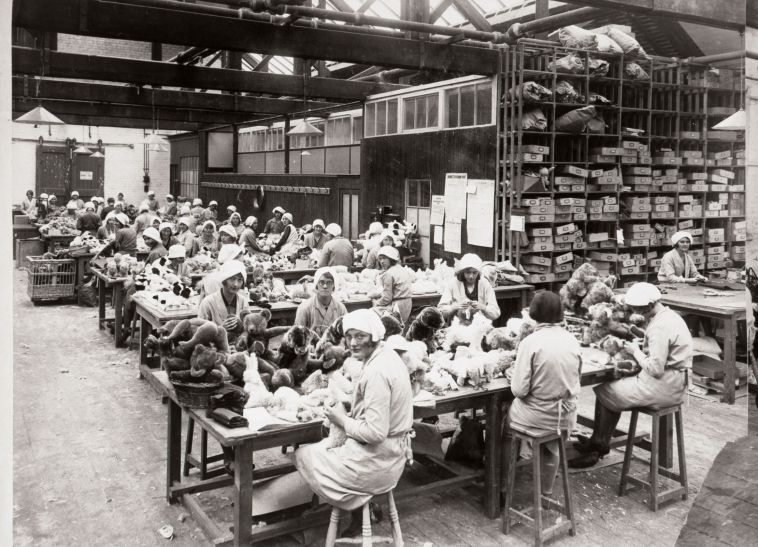 Turnover has doubled since 2009 but Sarah has no intention of stopping there. She wants to increase capacity by 50 per cent over the next three to five years.
Twenty per cent of this is intended to be achieved by improving systems and efficiency with the rest from development of staff and recruitment. The fact that one of the company's bears stars in the September blockbuster of Christopher Robin should help spread the word far and wide.
The Olympics also prompted another change for the company - Merrythought now specialises in bespoke products for luxury brands, retailers and corporate gifts.
They supply the official Fortnum & Mason bear and have also created bears for Harrods, Burberry and Danbury Mint. It has also built on its royal connections. Prince George is said to have a bear and they also collaborated with Highgrove on a limited edition Harry bear.
Spreading its reach further and in the luxury sector has also seen Merrythought gain an A-list following with One Direction's Liam Payne and girlfriend Cheryl recently ordering a personalised Teddy bear for their newborn son, aptly named Bear.
While celebrities are big fans Sarah also has her sights set further afield with exports the next challenge. About a third of Merrythought bears are sold to Japan - its Cheeky Bear is particularly popular in this part of the world.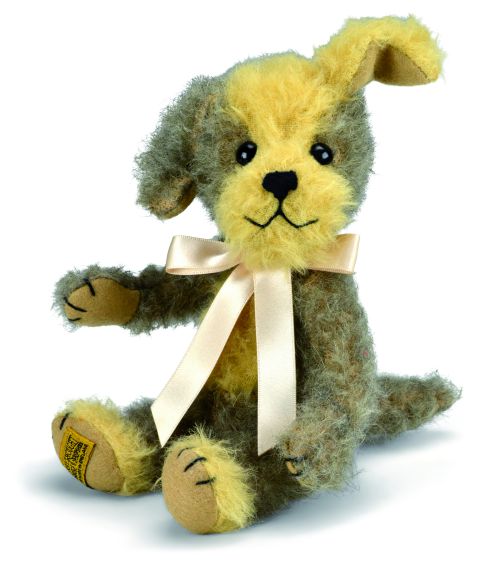 "It is hard to know what Brexit will look like for a small business like us, but I think it is likely to motivate us to look more outward and focus on exports more."
Sarah is certainly ambitious for the future of this family business but she also recognises that is dependent on the whole team who have brought them this far.
"I am very lucky to have a loyal workforce. We have three mothers and daughters who work for us. Merrythought has been as much a part of their family as mine and very key to the community in Ironbridge. We do really appreciate being here and being part of the tourist landscape. Other plans for the future include updating the shop and the general visitor experience."
Those connections to family and community certainly also motivate Sarah and her sisters to help build a business they can hand on to the next generation.
"The amount of running around Hannah and I had to do trying to find out so many day-to-day things when Dad died is something we are very aware of. We need to make sure the business is run in a way that if something happened to one of us tomorrow it is sustainable."
Looking to the immediate future the firm has also unveiled its newest collection.
For the first time in more than three decades, the new range for 2017 contains a cat and dog, expanding the teddy bear company's historic portfolio.
Coco the Cat is made from dense black mohair contrasted with white mohair inner ears, tummy and upper paws. Black cotton whiskers and claws complete his adorable look. Digby the Dog's expression has already won the hearts of Merrythought's staff. He is carefully crafted from sandy-gold and multi-tonal grey mohair, and features adorable lop-sided ears, along with a little upturned tail.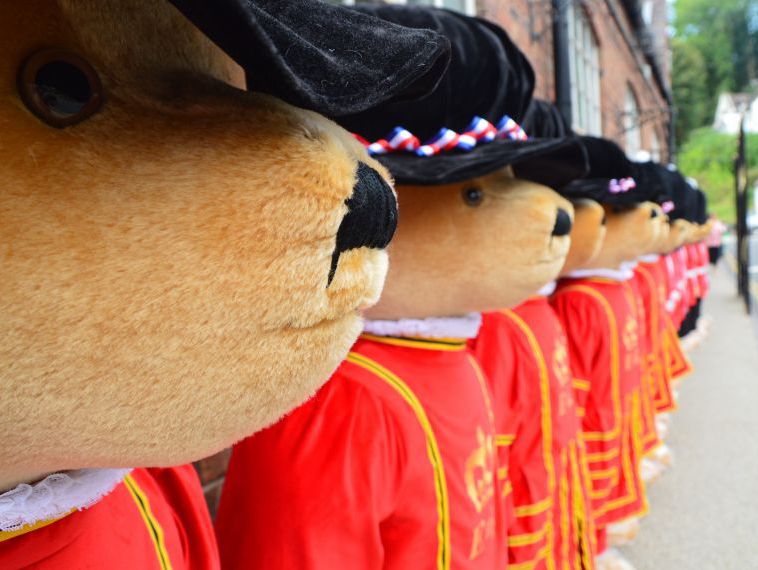 Merrythought also introduces a brand new teddy bear to the family - Henley.
Super-soft blonde mohair has been carefully worked with pinky beige wool felt to create this smiley bear, whose colours are complemented by an opulent burgundy bow.
As well as a host of new sizes for Merrythought's classic London Gold and London Curly Gold teddy bear, the company has given the ever-popular Oxford bear a new look. Now crafted from soft, rich copper-gold mohair, he features sandy-beige wool felt paws and a navy blue satin bow.
"This collection highlights the very best that Merrythought has to offer - the most luxurious materials, the finest craftsmanship and characterful soft toys made completely in Britain," explains Sarah.
"A Merrythought is not just a teddy bear, but a piece of British heritage."