Groundcare firm a cut above
It is the time of year, you could say, that the sound of Oakley's fills the air.
Stop and pause in a village on a weekend afternoon, and you will almost certainly hear the sound of a mower or two in action. There's a decent chance that it will be a ride-on model, and if so it will have been supplied by this familiar Shropshire company.
If you're a golfer and you notice the fairways are looking healthy and manicured after the winter months, consider that these might have been cut courtesy of an Oakley's machine. Even the golf buggies lined up at the clubhouse could well have passed through its order book.
Because this is what the team at Oakley's do: they provide garden machinery for individuals and professional groundcare machines to caravan parks, golf courses and local councils.
Oakley's is based halfway along that mile-long straight stretch of the A458 between Cound and Cressage and it is here that the showrooms and after-sales facilities that support Shropshire and the West Midlands are located.
The company is owned by the Bland family and Robert Bland, the current chairman, joined the family firm in 1972, before taking over the managing director's role from his father, Jack, when he was 26. Ray George, the current managing director, took on the MD post from Robert 10 years ago, while the parts department is now run by Paul Tipton.
However, it all started, Robert (pictured below) explains, in 1921 when George Oakley opened a farm machinery business in Shrewsbury.
"My father bought the business off George in 1945," continues Robert. "The firm operated from a site in St Michael's Street but over the years we also had depots in Shifnal and Welshpool.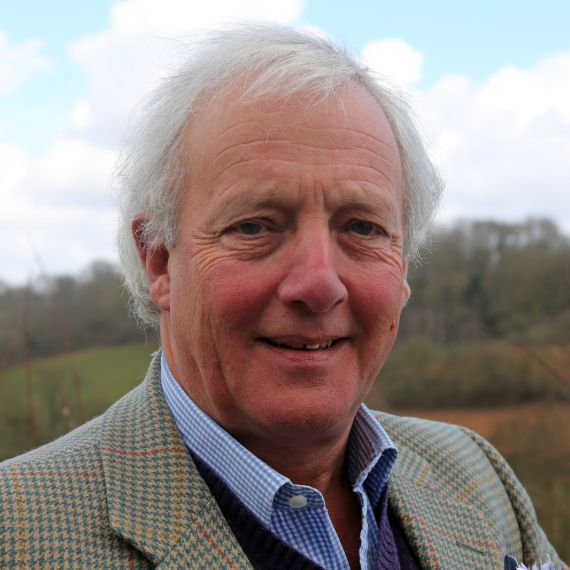 "We built our reputation selling all manner agricultural machinery, from Ford tractors to New Holland combine harvesters, but the company also operated frozen food shops, petrol stations, car hire and sold white goods and irrigation equipment.
"I suppose our real heyday was in the 1980s. We had a 50 per cent market share in Shropshire for new tractors, selling more than 300 new tractors every year, and employing more than 200 people across our various sites and activities.
"In 1969, we had also started to distribute fuel oil and, by 1991, we had built a state of the art distribution depot in Telford; this is still very much running successfully but managed independently of Oakley's the groundcare business."
The 1990s saw turbulent times for the farming industry, and circumstances prompted the Oakley's management team to give up the farm machinery arm of the business in Shrewsbury and move the business to Cound, or more specifically into what had been the grain-drying shed, to concentrate on horticultural machinery. The land at St Michael's Street, meanwhile, was sold for housing.
The year of the move was 2000, since when the business has followed a new course, catching the attention of new markets.
"Lawn mowers and garden machinery for the home owner as well as groundcare equipment for the professional user are what we now concentrate on", says Ray George. "A growing part of our business is the hiring of specialist machines for cutting and maintaining grass finishes for both short term and longer term hire to all customer types.
"We have developed excellent relationships with several local authorities and now supply councils in Birmingham, the Potteries, Cheshire as well as Shropshire. We also spend a lot of time supporting local schools and sports clubs with their complex machinery needs. But garden machinery is what we are best known for among Shropshire people, I would imagine.
"It is amazing how technology has advanced since I've been in the business, and keeping abreast of it and even ahead of the curve has been hugely important for us as a business. Users can do so much more now with less work.
"I would also say that an important element to our success is the relationship we have with various key franchises - we enjoy a close association with excellent brands such as Hayter, Toro, Kubota, Stihl, Trimax, Scag, Club Car, Stiga and Mountfield. They are all tried, tested and trusted, and our customers identify with them in a really positive way as well."
A tour around the site reveals there's a lot more to the Oakley's set up than retail. Various mechanics and fitters -all factory trained - service machines large and small in the workshop and this, under the direction of the recently appointed new service manager Paul Rawlings. Ray suggests, is one area where the team from Oakley's believe they stand apart from competitors. The Parts Department is run by Paul Tipton
There are 24 workers at the Cound premises, most of whom are involved in the after-sales ensuring that machinery is kept in the best of health.
As Ray explains: "One of our catchphrases is 'try before you buy or hire' and while we use our experience and expertise to tailor machinery to clients' needs, no equipment is completely indestructible and we pride ourselves on our ability to provide an after-service second to none."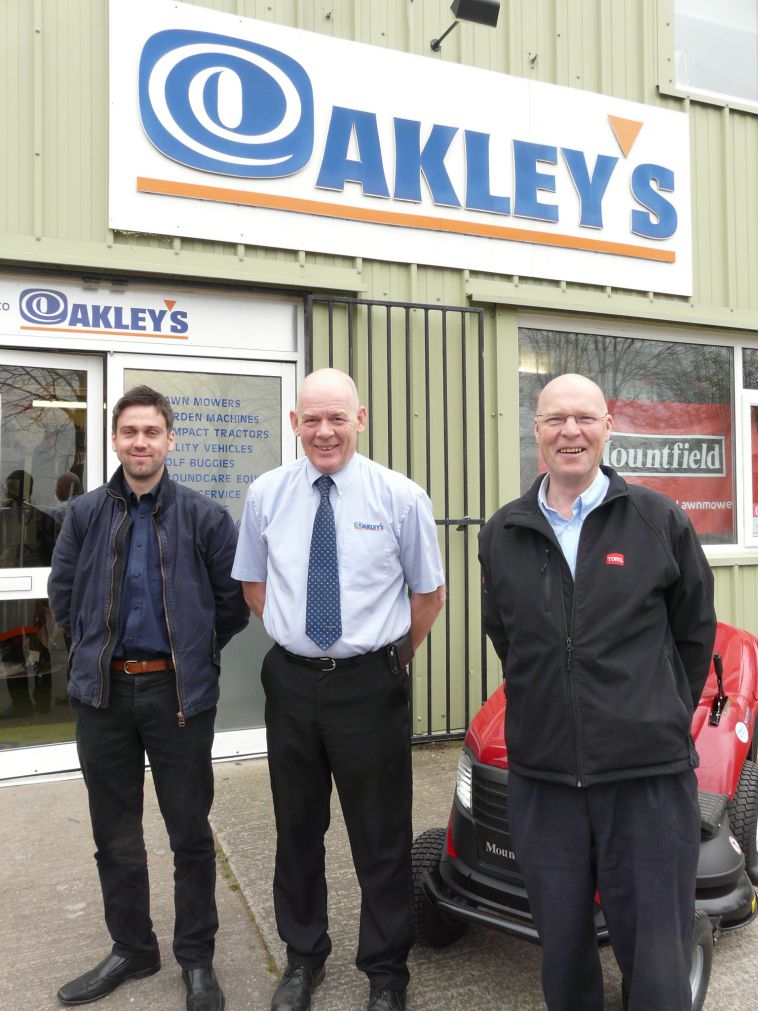 Sitting adjacent to the workshop and offices, is a neat line of golf buggies - a relatively new arm of the Oakley's operation.
"We have a fleet of around 150 buggies which we hire out to courses across Shropshire and the wider region," says Ray. "In the last 12 months we have also diversified into selling refuse sweepers - it really is a constantly evolving business, as it has to be."
Trade is brisk, it appears. According to Robert, Oakley's turns over some £3.5 million per annum, a figure rising by the year.
"Business is steady but as with any sector there are always going to be challenges - it is up to us to meet them and that will no doubt mean we will continue to diversify."
With that, it was back to work at what has without doubt become a Shropshire institution.
Left: Paul Rawlings, Paul Tipton and Ray George