Emma Dolphin
Emma Dolphin is a director at Whittingham Riddell Chartered Accountants in Shrewsbury. They provide advisory and compliance services to a wide range of businesses, not for profits and individuals across the Shropshire and Mid Wales region. Emma has just returned from Australia after six years and has worked in practice for over 30 years.
EXPLAIN A TYPICAL WEEK IN YOUR WORKING LIFE: A typical week…. what's a typical week? That all depends on which clients I am helping at the time. Fast moving, busy, fun and solving problems is how I would like to describe my ideal week.
WHAT IS THE BIGGEST CHALLENGE FACING YOUR INDUSTRY RIGHT NOW? The biggest challenge is the automation and digitalisation of the accounts process. With Cloud accounting becoming ever popular, we have been adapting our practice to maximise the opportunities available.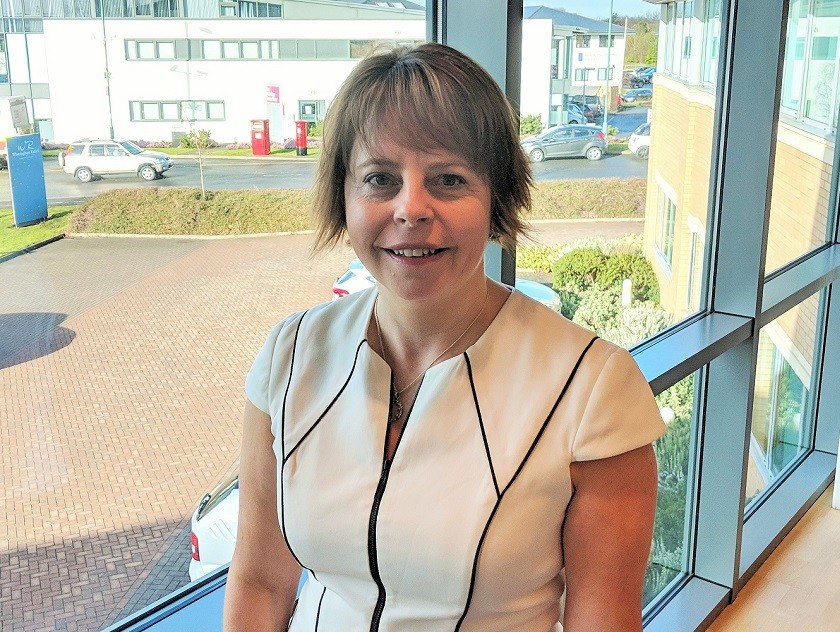 AND WHAT ARE THE BIG OPPORTUNITIES? See above. This represents a massive opportunity for those who embrace the change and we see it as a golden opportunity to provide more value-added services to our clients.
HOW DO YOU GET THE BEST OUT OF YOUR STAFF? I work on mutual respect and loyalty. I enjoy empowering my staff to think for themselves.
WHAT WAS YOUR LAST MEETING ABOUT, HOW LONG DID IT LAST, AND WAS IT PRODUCTIVE? My last meeting was about the Cloud Accounting services provided by WR. It lasted about an hour and provided us with a roadmap, so yes, it was productive. Meetings without action plans are just chats.
HOW MANY EMAILS DO YOU GET IN A DAY, AND HOW MUCH TIME DO YOU HAVE TO READ THEM? In my roles as a virtual CFO for clients, I often have to manage several email addresses, so it can range from a handful to about two hundred. You learn quickly how to filter out the important ones and remove unnecessary spam.
DO YOU ANSWER WORK CALLS OR EMAILS AT HOME? WHAT'S THE RIGHT WORK-LIFE BALANCE? Yes I usually do and have been known to, even on holiday. I know this is not the right work life balance, but to me client service is paramount. Also I prefer not having to trawl through thousands of emails on my return.
HOW DO YOU HOPE YOUR COLLEAGUES WOULD DESCRIBE YOU? Committed, team player, enthusiastic.
BREXIT – WHAT'S YOUR VIEW OF WHAT IT'S ALL GOING TO MEAN I was in Australia when the vote happened, with no plans to move back to the country at the time. It was quite a surprise on returning as what a shambles it still seems to be. Now I am in the country, I just want a decision made so we can all deal with the consequences. There are positives and negatives on both sides.
HIGHLIGHTS OR LOWLIGHTS OF YOUR CAREER SO FAR? Lowlights – there is nothing specific. I have always been lucky to work at great firms with great people, but I would say I have generally spent far too much of my life at work or taking work home. I am very passionate about the businesses I work for and find it hard to leave the job at the office door. Highlights – working with inspirational leaders both here and in Australia.
PET HATES? As I get a lot of emails, I dislike mass group emailing.. People with the wrong attitudes too: I'm a team player and believe in getting involved wherever I can add value. I like to think others will do the same.
IF YOU COULD GO BACK AND GIVE YOUR YOUNGER SELF SOME WISE ADVICE, WHAT WOULD IT BE? Not everyone will prioritise a business's best intentions. It's best to deal with disruptive people early, as they can negatively impact those with the right attitude.
HOW DO YOU RELAX AWAY FROM WORK? During the day – walking. At night, with a glass of wine and a good film or drama. I have been known to binge watch Pride and Prejudice, all 6 hours, several times in the same month!
WHAT DO YOU BELIEVE IS SPECIAL ABOUT SHROPSHIRE, AND ITS BUSINESS COMMUNITY? Shropshire is my childhood and spiritual home so I am very happy to be back in this beautiful county. As to the business community I have yet to find out. Coffee anyone…?
TELL US SOMETHING ABOUT YOU THAT MOST PEOPLE PROBABLY WOULDN'T KNOW. Motorbikes have been a huge part of my life, and I don't even like them that much. I was once part of a 125 team in the British Superbikes series and I have ridden around the Isle of Man TT course and Mount Panorama on the back of a motorbike.
YOU CAN TAKE ONE BOOK, ONE FILM AND ONE CD ONTO A DESERT ISLAND – WHAT WOULD THEY BE? Book - Jane Austen's Persuasion; film - The Full Monty; and the CD is a difficult one as the music you want to listen to depends on your mood, but for general all round listening it would have to be Van Morrison Greatest Hits.
YOUR FIVE DREAM DINNER PARTY GUESTS, DEAD OR ALIVE? Elvis Presley, Barack Obama, Jane Austen, Laura Ingalls Wilder and Captain Cook.
WHAT WOULD YOU COOK FOR THEM…? That's a difficult one as there are so many good dishes and it would depend on the season and location. I don't think you can beat a chicken roast dinner, and I like to think I make a mean chilli, but probably a leg of lamb with gratin dauphinois followed by lemon cheesecake.