Andy Neal
Andy Neal is a search planner and fundraising officer with West Mercia Search and Rescue - he's been part of the team of volunteers for five years, and has overseen the fund raising efforts of over 60 team members for the past three years.
HOW HAS YOUR COMPANY, AND/OR YOUR OWN ROLE, BEEN IMPACTED BY THE COVID CRISIS? We were authorised to remain operational throughout the crisis covering 70 incidents over the period, but our public fundraising was curtailed, severely impacting our ability to train and invest in the professional development of the team and the renewal of assets.
HOW HAS THE FALLOUT FROM THE PANDEMIC AFFECTED YOUR ORGANISATION? We have found that the exuberance of being free to socialise again has led to a number of young men jumping or falling into rivers and being lost. There is also an increase in the number of people despairing about their personal situation and contemplating suicide.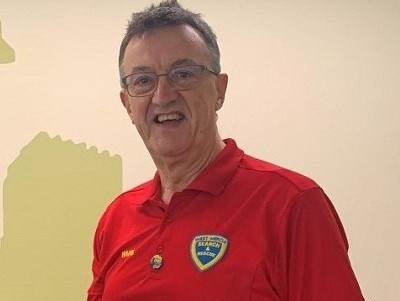 ARE YOU STILL MEETING ON ZOOM/TEAMS ETC, OR BACK TO FACE-TO-FACE NETWORKING? It was essential we returned to physical meetings as soon as possible, which we did although personal distancing was interesting when stretcher carrying and doing first aid.
HOW DO YOU HOPE YOUR COLLEAGUES WOULD DESCRIBE YOU? Reliable and accurate as a planner so I don't send them out on a "wild goose chase". A good team member.
WHAT ARE THE HIGHLIGHTS OR MILESTONES OF YOUR CAREER SO FAR? Every successful "find" is a highlight and those where we save a life are milestones. This year the team received the Queen's Award for Voluntary Service and along with several other team members, I was honoured to be awarded the Queen's Platinum Jubilee Medal for "Service to UK Search and Rescue".
ANY PARTICULARLY FUNNY STORIES DURING YOUR CAREER? At the end of a recent training session, two of our team were reported to the police by someone driving past, for bundling a "body" into a car boot. Luckily it was quickly sorted out. It was a training mannequin!
PET HATES? We spend hours training in searching and understanding how to stay safe near water. Our hearts go out to the family and friends of missing people who, understandably, want to do something to help by organising their own searches. But they can put themselves in danger, contaminate an area if we want to use rescue dogs, and destroy evidence if it becomes a crime scene.
IF YOU COULD GO BACK AND GIVE YOUR YOUNGER SELF SOME WISE ADVICE, WHAT WOULD IT BE? Find a way to volunteer sooner, it is very satisfying.
HOW DO YOU RELAX AWAY FROM WORK? I've been renovating a 1947 classic car, but I also love the countryside and hiking. In the winter I am an ardent skier.
WHAT DO YOU BELIEVE IS SPECIAL ABOUT THE SHROPSHIRE BUSINESS COMMUNITY? Local companies and the Shropshire Chamber of Commerce have been very supportive of our volunteer team, but we are always looking for further support and sponsorship.
TELL US SOMETHING ABOUT YOU THAT MOST PEOPLE PROBABLY WOULDN'T KNOW. I played cricket at Edgbaston in the 1970s.
YOU CAN TAKE ONE BOOK, ONE FILM AND ONE CD ONTO A DESERT ISLAND – WHAT WOULD THEY BE? Book: Lost Person Behaviour by Robert J Koester (our bible of missing person statistics); film: The Rescue about the 2018 Thai cave incident when 13 lives were saved; CD: 1968 album In Search of the Lost Chord by the Moody Blues.
AND FINALLY . . . WHAT DO YOU THINK THE NEXT 12 MONTHS HAS IN STORE FOR YOU, AND YOUR BUSINESS? As the Police increasingly rely on our skills and their resources are more stretched, we will be busier. With the support of the local business community, we need to recruit more team members, train and equip them, and replace some of our ageing assets and vehicles to maintain operational efficiency. As a fundraiser, I will be knocking on local doors to develop relationships and get sponsorship.