Neal Hooper
Neal Hooper is managing director of Aico in Oswestry, a market leader in domestic fire and carbon monoxide detection, and current Shropshire Company of the Year. This is his eighth year in the role
HOW HAS YOUR COMPANY RESPONDED TO THE CORONAVIRUS CRISIS? We immediately reacted by sending all colleagues with underlying conditions home and created a safer working environment that everybody was comfortable within. Health has been the priority. Once we were the best we could be at protecting it, we have been able to adapt and perform to a very high-level.
HAS LOCKDOWN PRESENTED OPPORTUNITIES AS WELL AS CHALLENGES? Our results depict that it has. We recorded yet another record year. The move into a virtual world created the opportunity for colleagues once again to rise to the challenge of adapting and creating new initiatives. We have built a TV studio to take advantage of this new world.
WHAT DO YOU THINK THE COVID-19 CRISIS WILL MEAN FOR YOUR INDUSTRY IN THE MONTHS AND YEARS TO COME? There has been a significant negative impact in our industry with companies, lives and livelihoods affected forever. Whilst we have been lucky, it is vital that we do everything we can to support the recovery of others. I believe that new opportunities will arise, but will companies have the finances and people to meet them? Mental health has been severely affected and we all need to be more diligent in recognising the symptoms.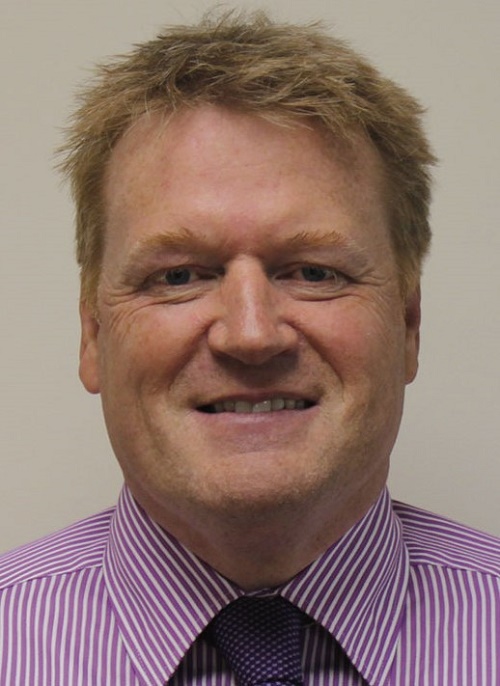 WHAT DOES THE UK'S DEPARTURE FROM THE EUROPEAN UNION MEAN TO YOUR BUSINESS, AND WORKING PATTERNS? Our factory in Shannon is in the EU and we have encountered customs delays in obtaining our deliveries. There have been minimal currency impacts, but we plan ahead for these anyway. The wider shortage of raw materials in China and Japan is something we are aware of but we're already trying to ramp up production schedules.
ARE THERE ANY OF THE ENFORCED WORKING PRACTICES THROUGH COVID-19 WHICH YOU THINK WORK WELL, AND WILL BE RETAINED IN FUTURE? Zoom and Teams etc will be here to stay and whilst they are better than phone calls, they are no substitute for meeting in person. Some people will continue to utilise them to avoid longer journeys, this will obviously help the environment. Flexible hours and home working are certainly here to stay too, many clients have indeed moved out of offices and some have sold them.
HOW DO YOU HOPE YOUR COLLEAGUES WOULD DESCRIBE YOU? Fair and reasonable.
HIGHLIGHTS OF YOUR CAREER SO FAR? Beginning as a company director at the age of 27 and still being there! It is not the job title - much more being trusted with responsibility and for 30 years and counting. But you have to repay that trust, and the single biggest highlight has been the way that in various roles we have been able to support the community, charities and those most in need.
FUNNY STORIES DURING YOUR CAREER? When I was a graduate management trainee at F.W. Woolworth my head was turned by a series of job adverts in The Grocer magazine. They were very enticing and one in particular caught my eye. I mentioned it in passing to my boss that I may need time off to attend the interview. I thought I was being transparent and honest; he thought I was being disloyal and promptly informed me I had just handed in my notice!
PET HATES? Selfishness, entitlement and poor manners.
IF YOU COULD GO BACK AND GIVE YOUR YOUNGER SELF SOME WISE ADVICE, WHAT WOULD IT BE? Sleep on it.
HOW DO YOU RELAX AWAY FROM WORK? I love reading. I have nearly 1,000 books in my own library at home and love just looking at them, let alone reading them. I have one permanently on the go. Sport and films are great ways to unwind but with our three daughters, two grandsons and friends spread all around the UK, time can be at a premium.
WHAT DO YOU BELIEVE IS SPECIAL ABOUT THE SHROPSHIRE BUSINESS COMMUNITY? The fact that there are so many companies who are SMTs and yet there is great communication and connectivity. The Chamber of Commerce do a great job here too. It is a beautiful county and yet provides so many wide-ranging roles and opportunities. It is a great place to work.
TELL US SOMETHING ABOUT YOU THAT MOST PEOPLE PROBABLY WOULDN'T KNOW. I played for Worcestershire County Cricket U19s and had full-time trials there and at Warwickshire County Cricket too. Fortunately I was not good enough, or life would have been very different.
YOU CAN TAKE ONE BOOK, ONE FILM AND ONE CD ONTO A DESERT ISLAND – WHAT WOULD THEY BE? War and Peace by Leo Tolstoy – not only a masterpiece but a very long one for somebody with time to spare; The Usual Suspects – Wonderful twists and turns with brilliant writing and acting; Sign of the Times by Prince – The genius at his spellbinding best. I saw him seven times in concert and really miss him.
YOUR FIVE DREAM DINNER PARTY GUESTS, DEAD OR ALIVE? Winston Churchill – what a life; Nelson Mandela – pure inspiration; Walt Disney – sheer imagination; William Shakespeare – the greatest; My Mum – who sadly passed away too long ago
WHAT WOULD YOU CHOOSE TO EAT FOR YOUR LAST SUPPER? Got to be fish. Probably Scallops followed by Lobster. If I hung around long enough I would sneak in a ripe cheese board too.
AND FINALLY . . . WHAT DO YOU THINK THE NEXT 12 MONTHS HAS IN STORE? Change is the only constant. I think the next 24 months will test our appetite for it, let alone 12.