Russell Griffin
Russell Griffin is the co-director of Shropshire Estate Agent Samuel Wood and Midlands Regional Executive on the NAEA Propertymark Board.
HAS THE CORONAVIRUS CRISIS PRESENTED OPPORTUNITIES AS WELL AS CHALLENGES? Absolutely. Coronavirus changed the way we work and live almost overnight and the speed to safeguard the health and safety of staff, buyers and vendors was our number one challenge. With the flexibility of homeworking, we harnessed the opportunity to enable business continuity. Everything has moved more online and we've really harnessed that in our business and with our marketing.
WHAT DO YOU THINK THE COVID-19 FALLOUT WILL MEAN FOR YOUR INDUSTRY IN THE MONTHS AND YEARS TO COME? The rise in demand for property will continue. The migration of city dwellers seeking rural locations where housing offers more value for money will continue to fuel the marketplace.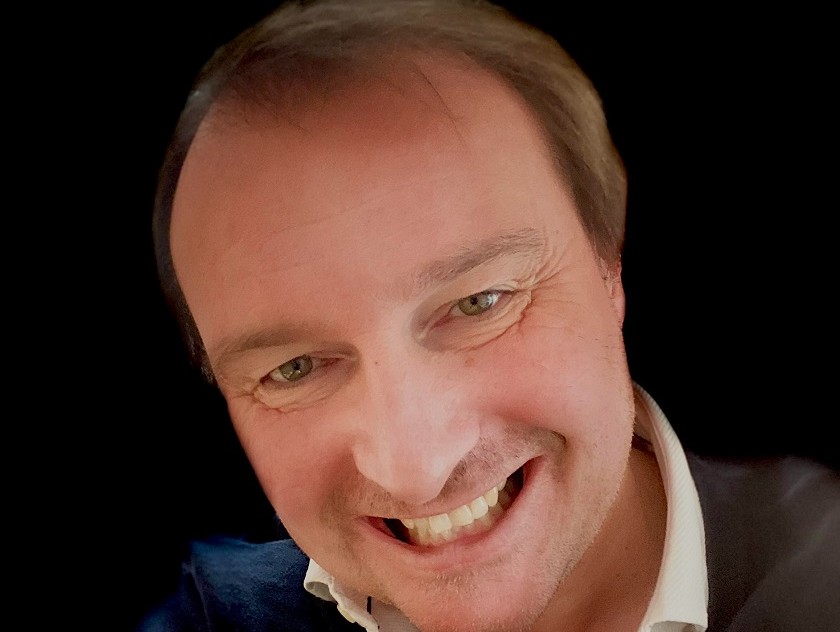 ARE THERE ANY OF THE ENFORCED WORKING PRACTICES THROUGH COVID-19 WHICH YOU THINK WORK WELL, AND WILL BE RETAINED IN FUTURE? Yes, mobilising staff, flexible working patterns and virtual meetings have negated the need to travel so much, especially as we have four offices across the county and one in London. Virtual meetings are here to stay and with my role as Midlands Regional Executive on the NAEA Propertymark Board, communication with fellow executives across the UK can be facilitated, quickly and easily.
HAS THE UK'S DEPARTURE FROM THE EUROPEAN UNION IMPACTED YOUR BUSINESS, AND WORKING PATTERNS? I am not convinced that Brexit has been a big driver of the housing market as a whole. Brexit is just one factor in what is going on in the economy on a wider basis and there are a number of complex factors shaping the property market at the moment. Now that the UK has reached a trade deal with Europe this has created some certainty which in turn will drive confidence to make capital investments. I hope to see a continued rise in property sales and lettings as consumer confidence grows.
HOW DO YOU HOPE YOUR COLLEAGUES WOULD DESCRIBE YOU? The ethos of Samuel Wood is based on collaborative teamwork and giving employees the encouragement and support they need to flourish and fulfil their ambitions. I'd like to think my staff recognise the passion and drive I have for the business and the sector we work in.
WHAT ARE THE HIGHLIGHTS OF YOUR CAREER SO FAR? Becoming a partner at Samuel Wood was always a career ambition. More recently being invited to the Propertymark National Association Board, to help shape national policy through the work we do with our members and at Westminster. I've also taken part in national TV interviews on the BBC, acting in a generic capacity for the property sector.
PET HATES? Negativity.
IF YOU COULD GO BACK AND GIVE YOUR YOUNGER SELF SOME WISE ADVICE, WHAT WOULD IT BE?Reach for your wildest dreams and don't let others dilute your passion and focus. It is our attitude to succeed that will make the difference. Enjoy the highs, embrace the lows and learn from the mistakes we make to improve and rise to the next level. You have to believe you are destined for great and good things and, always be open to new opportunities.
HOW DO YOU RELAX AWAY FROM WORK? Spending time with my family, watching my son play cricket, appreciating the great outdoors and enjoying just the odd craft beer.
WHAT DO YOU BELIEVE IS SPECIAL ABOUT THE SHROPSHIRE BUSINESS COMMUNITY? There is a lot of entrepreneurial spirit in the county and a shared attitude to buy and support local. I admire the innovation, diversity, training and advancement of many businesses in Shropshire. There are networks of leaders who want to solve problems, share insights and take action, collectively. Like Samuel Wood, there are lots of companies who give back as much as possible.
TELL US SOMETHING ABOUT YOU THAT MOST PEOPLE PROBABLY WOULDN'T KNOW: I play the guitar.
YOU CAN TAKE ONE BOOK, ONE FILM AND ONE CD ONTO A DESERT ISLAND – WHAT WOULD THEY BE? To Kill a Mockingbird. Skyfall and Van Morrison Live from San Francisco.
YOUR FIVE DREAM DINNER PARTY GUESTS, DEAD OR ALIVE? My late parents, Princess Diana, Charles Darwin, Winston Churchill.
WHAT WOULD YOU COOK FOR THEM? I can't cook, so it would have to be a Chinese takeaway!
WHAT DO YOU THINK THE NEXT 12 MONTHS HAS IN STORE FOR YOU, AND YOUR BUSINESS? Good things. I have a very good feeling about the future. Samuel Wood is going from strength to strength. Shropshire is after all, a fantastic place to live and work.