Spencer Taylor
Spencer Taylor is the founder and CEO of the DALUS (Driver Address Look-up System) app. He's a former delivery driver who was so fed up with losing his way that he developed his own find-an-address system which is now used by drivers all over the UK.
HAS THE CORONAVIRUS CRISIS PRESENTED OPPORTUNITIES AS WELL AS CHALLENGES? From a personal perspective the main challenge has been trying to avoid catching it, which touch wood I've been successful at thus far. For the business, we're fortunate in that it has provided an amazing opportunity. Our core product was developed initially to support delivery drivers and help them overcome the challenges of finding difficult to locate properties and indeed any address in the dark.
With the lockdowns came a significant increase in online shopping and an inevitable increase in home deliveries for pretty much everything we would normally go out to buy. As companies scaled down their operations in accordance with the changing rules, many folks from the travel and hospitality industries to name but two, were filling the huge increase in vacancies for delivery drivers.
New to the job and new to many of the areas they were being tasked to deliver to, our app has helped them to find their way around and share pertinent information for their fellow drivers to benefit from.

WHAT DO YOU THINK THE COVID-19 FALLOUT WILL MEAN FOR YOUR INDUSTRY IN THE MONTHS AND YEARS TO COME? As lockdowns have ended and we've all returned to a degree of normality, the demand for home deliveries has remained high. We've developed new habits I think and have embraced the convenience of ordering what we need when we need it via a computer or mobile device and having it delivered to our front door.
I see that trend continuing and more advanced technologies evolving to support that ongoing growth in demand.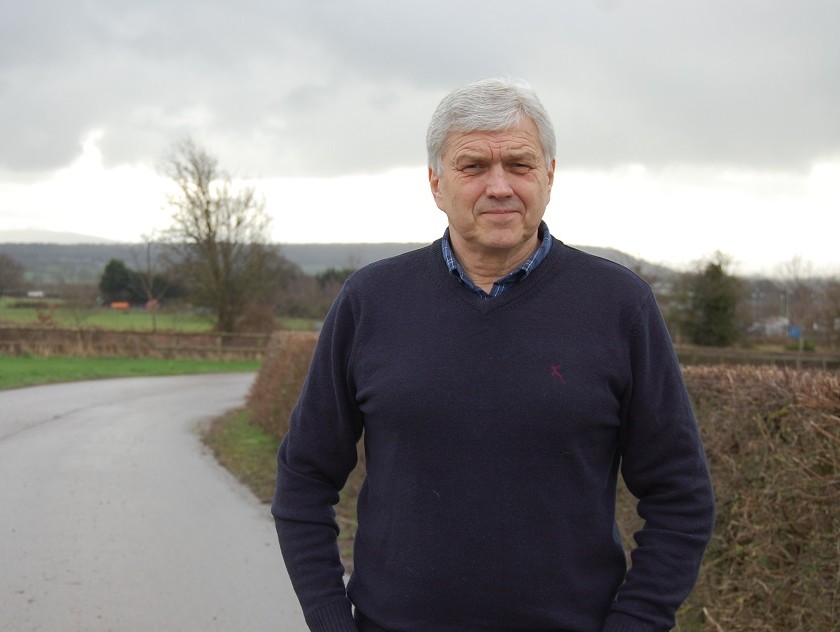 ARE THERE ANY OF THE ENFORCED WORKING PRACTICES THROUGH COVID-19 WHICH YOU THINK WORK WELL, AND WILL BE RETAINED IN FUTURE? Working from home and the flexibility that affords both employees and employers alike has been a revelation for many. We've operated without a fixed office base from the start and our team are spread around the country in Shropshire, Bristol, Oxford, London and also the USA. It's a different style of working for sure and comes with its own set of challenges, but having spoken with many business owners on the topic it's here to stay and even office based businesses will I think adopt a more hybrid model where they can. This also opens up the talent pool to businesses and hopefully will provide better opportunities for people from more rural areas to follow their chosen careers without having to relocate to the cities.
HAS THE UK'S DEPARTURE FROM THE EUROPEAN UNION IMPACTED YOUR BUSINESS, AND WORKING PATTERNS? Not so far as our technology is UK-centric and our customer base is solely UK resident. We will at some point seek to expand the App into other countries that may well include the EU, but for now we are focussed on our home market.

HOW DO YOU HOPE YOUR COLLEAGUES WOULD DESCRIBE YOU? They say I am passionate, driven, hard-working, communicative and collaborative.
WHAT ARE THE HIGHLIGHTS OF YOUR CAREER SO FAR? After my initial path in financial services and systems implementation, the key highlights have been successfully introducing new technologies from the US into the EMEA region which I've had the privilege to do for two organisations. This involved a lot of international travel and I got to experience a wide variety of places, cultures and business practices as well as meeting some great people.
My current position is the stand out for me as I've had the opportunity to take my initial idea and lead a team to create a new product from scratch that provides a unique solution to a widespread problem. That the end result is something I'm really proud of that helps users do their jobs more efficiently, more safely and with less stress which is very gratifying.
The ultimate highlight though has to be day one of my first real job at a finance company in Birmingham. That was the day I met my wife and we've been together ever since for 39 years.
PET HATES? Dinner parties. poor spelling, the widespread inappropriate use of the word "like" and sales people that chase every two days to see whether you've made a decision yet

IF YOU COULD GO BACK AND GIVE YOUR YOUNGER SELF SOME WISE ADVICE, WHAT WOULD IT BE? Steer clear of dinner parties!

HOW DO YOU RELAX AWAY FROM WORK? Sleep!
WHAT DO YOU BELIEVE IS SPECIAL ABOUT THE SHROPSHIRE BUSINESS COMMUNITY? I've worked in many places around the world and can honestly say that the Shropshire business community is by far the most friendly and supportive.
YOU CAN TAKE ONE BOOK, ONE FILM AND ONE CD ONTO A DESERT ISLAND – WHAT WOULD THEY BE?
The book: Daniel Defoe's Robinson Crusoe for the sheer irony (and I've never read it, so why not use the perfect opportunity to do so). The film: Cast Away to give hope of rescue and a CD of calypso music so I can throw myself a "survived another week" party every seven days.

YOUR FIVE DREAM DINNER PARTY GUESTS, DEAD OR ALIVE? I really dislike dinner parties (I may have mentioned this once or twice!) so I would never host one. Dream get togethers for me are with family and friends in the garden just chilling out having fun with the kids.

WHAT WOULD YOU COOK FOR THEM? I built an offset smoker in the garden a couple of years ago so it's BBQ with my signature mac 'n' cheese and pit beans
WHAT DO YOU THINK THE NEXT 12 MONTHS HAS IN STORE FOR YOU, AND YOUR BUSINESS? Growth is the plan, with new derivatives of the App to expand its use way beyond the professional driving community so everyone can use it to support their personal journeys whether for work or leisure activities.