Address finding app goes free
Developers behind a UK-wide address-finding App have decided to make it free until April 2023 to help people with the cost-of-living crisis this winter.
The DALUS, (Driver Address Look Up System), which was developed by Spencer Taylor, from Higher Heath, near Whitchurch, Shropshire, has been accepted as a licensed partner of Ordnance Survey (OS).
Data manager Garry Martin has just finished syncing DALUS' own data with the OS information, and the App now has the precise location details for 34 miliion UK addresses – more than any other App of its type on the market.
The App, which can work offline, takes you to the exact location of an address, even to houses still under construction, unlisted holiday lets and Airbnb accommodation. This is essential in the dark and can save drivers time, stress, and money on fuel by removing the hassle of getting lost.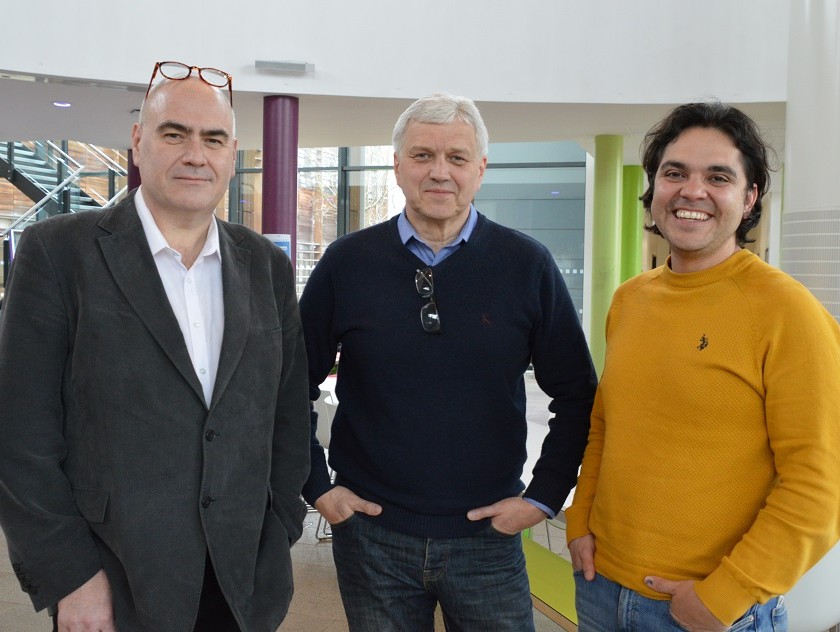 The wider team of chief technical officer Ruben Riano, Mark Greenwood (finance director), along with Garry and Spencer have been carrying out the latest round of checks on the new data.
The App, which has been developed over five years, now draws data from seven databases. This means it has the most comprehensive data set of any similar app on the market.
DALUS also draws on data from local authorities and holiday let data sets to create its address list, and cross-checks between all the data sets to ensure it is the most comprehensive app on the market to get drivers to where they need to go.
DALUS CEO and founder Spencer Taylor is also currently working part-time as a delivery driver which allows him to constantly test and improve the App.
DALUS was previously free for a month and cost £2.99 per month thereafter and is a favourite of couriers and delivery drivers, but can be used by anyone making journeys. It will now be completely free to download and use over the winter.
Spencer said: "These are tough times for everyone. There's lots of uncertainty around, especially regarding finances. So, we have decided to do our bit and are make it totally free to download and use the App.
"None of the directors will be taking anything from the company during this time to help fund this move, but there will still be running costs associated with the App - things we have to do legally to ensure we use the data properly and ensure we support people out on the roads in the best way we can.
"We have also committed to continue donating regular funds to the Make a Wish Foundation which we have done via a percentage of our subscriptions up to this point. So, we have decided to set up a voluntary donation button via our website using PayPal.
"The standard version of the App will be free to download and use until April 2023. But if anyone wishes to make a voluntary donation when they download it, this will help us to keep the App running securely and continue to support our chosen charity during this time.
"The winter is going to be tough for many people financially, but it's also when driving conditions are most difficult and the evenings are darker for longer, so we thought it was the best thing we could do to help people out."
The free version provides virtually all the App functions. Those looking to increase their capabilities can still purchase the DALUS Plus version for a reduced subscription of £1.99 a month during this period, after a month's free use.
The Plus version gives access to DALUS Assist. This helps if you have to make a delivery or navigate to a location, which isn't a physical address on the database such as a canal barge or rural car park or to meet someone at an unfamiliar location.
"We will review the situation in April, but even then, if we do need to reintroduce the subscription, every new subscriber gets a month free and there is no tie in," said Spencer.
Pictured: DALUS founder and director Spencer Taylor, with Ruben Riano (left) and Garry Martin (right)