Anniversary fund is unveiled
To celebrate its twentieth birthday The Wrekin Housing Trust has launched an Anniversary Fund.
Groups, clubs and societies from around Telford & Wrekin, Shropshire and Staffordshire could benefit from the £20,000 fund. Grants of up to £1,000 will go towards 20 separate community projects.
The Wrekin Housing Trust is one of the largest housing associations in the West Midlands with over 12,500 family homes, flats and retirement living properties available to local people at affordable rents.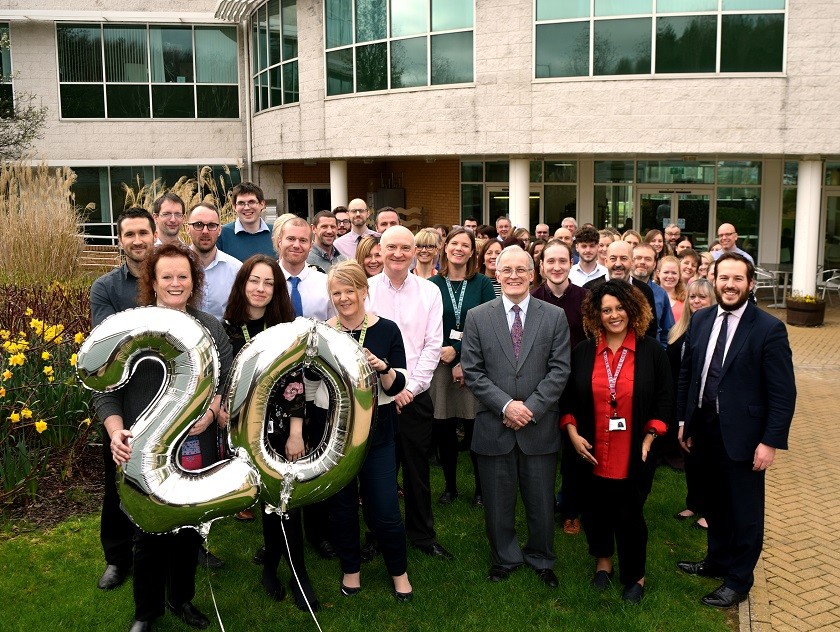 The Trust employs over 530 people, including 170 fully qualified tradespeople, all as part of the wider Wrekin Housing Group. The Group consists of care provider Choices Housing Association, social enterprises The Furniture Scheme, Fuse and Reviive, and The Shropshire Housing Alliance, and employs 1,300 people in total.
Wayne Gethings, The Wrekin Housing Group's interim chief executive said: "It's great to be able to announce this special anniversary fund as we hit our twenty year milestone.
"As a proud community champion, the Trust has worked with numerous community groups from sports clubs and arts festivals to local history societies and faith groups over the twenty years so we look forward to carrying on this tradition with the £20,000 Anniversary Fund."
A panel of tenants and staff from The Wrekin Housing Trust will judge applications to the fund. Further information about the fund, including the application form is available on the Trust's website wrekinht.org.uk/anniversaryfund.
The Wrekin Housing Trust is also running an art competition as part of their twentieth birthday celebrations. Further information is also available on the Trust's website wrekinht.org.uk/calendar2020.