Architects relaunch with new name
A well-known Shrewsbury architects has welcomed two new directors and relaunched with a new name as it looks to lay the foundations for future growth.
Multi-award winning practice Baart Harries Newall Architects (BHN) was founded in the town in 1996, and it has now become BCHN Architects, after merging with Bott Cruise Architects.
Bott Cruise Architects was established in 2022 by Barbora Bott and Michael Cruise, both of whom enjoyed successful careers with major Birmingham practices before collaborating last year.
The new nine-strong practice will be led by Barbora and Michael, alongside fellow directors Dr Paul Harries and Mark Newall - two of the original founders of BHN Architects.
"This is a hugely exciting moment in the evolution of our practice," said Paul. "Michael and Barbora are designers of the highest calibre, and our shared passion for creating beautiful places and spaces was at the heart of our decision to bring our two practices together.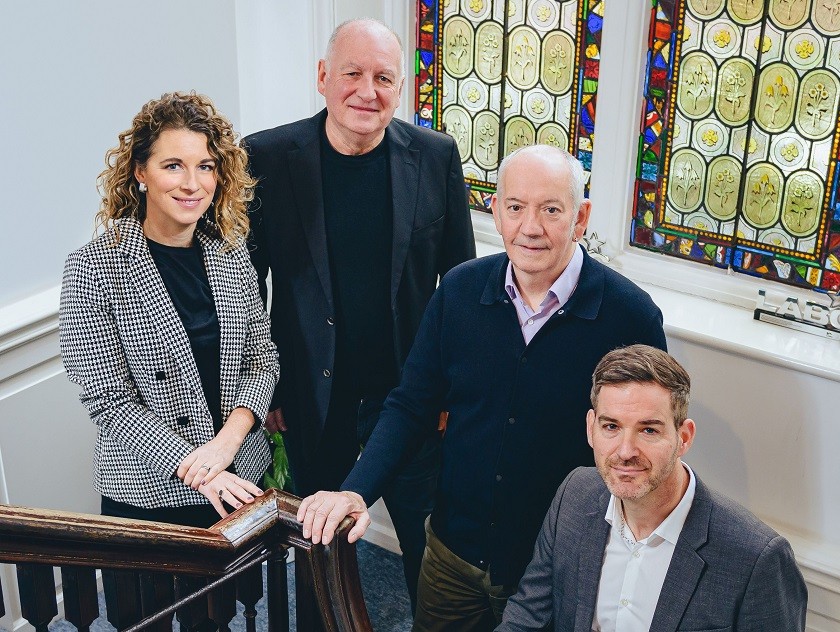 "Over more than three decades BHN has developed a strong reputation over a variety of sectors and this new partnership enables us to build on all our collective experience to not only deliver an even better service for our existing clients but to also explore new opportunities in a continually evolving marketplace."
Over the past 30 years, BHN has designed and delivered a wide range of projects with a particular focus on education, residential, community and civic buildings and the reuse and restoration of historic buildings.
The practice has won a string of awards for its work including a number of prestigious RIBA awards, most recently for the sympathetic transformation of the Number Four restaurant in the heart of Shrewsbury's town centre.
Prior to establishing Bott Cruise Architects, both Michael and Barbora worked for 15 years in Birmingham, working on a wide range of landmark projects across the UK.
As a studio director for Glenn Howells Architects, Michael led the team that designed the Remembrance Centre at the National Memorial Arboretum in Staffordshire, which would go on to be long-listed for the Stirling Prize.
Barbora was a senior architect at Associated Architects where she worked on a number of innovative education projects, most notably the transformation of Yarm School in Yorkshire, a relationship which continues to this day.
Michael said: "The launch of BCHN Architects brings together more than 100 years of collective design experience and provides a fantastic platform to develop new ideas and extend our reach into new sectors and geographies.
"BHN has developed a formidable reputation as a practice rooted in high quality design and delivering a first-class service to its clients and we are looking forward to building on that legacy and creating a new future-focused practice that delivers a positive and inspirational contribution to the built environment for generations to come."
Pictured: from left, Barbora Bott, Dr Paul Harries, Mark Newall and Michael Cruise