Automation experts launch seminar series
Endpoint Automation Services (EAS), the Robotic Process Automation (RPA) specialist has teamed up with other technology firms to launch its free-to-attend seminar series on supporting organisational productivity.
Offering complimentary webinar training for business managers, procurement teams and IT specialists, EAS will be joined by firms such as DRUID AI, Toxca.IO and Soroco to share key insight on saving resources and increasing productivity through automating organisational processes.
Russell Lawrie, EAS commercial director, said: "The potential of technology to completely transform business productivity has never been greater. Advancements are moving at an incredible rate, for instance digital assistants and the use of conversational AI is predicted to handle 95% of customer interactions by 2025.
"Our series is designed to offer further insight into the latest technology, and how it can be used to support business growth, and increasing efficiencies within a business, so they can stay ahead of the curve."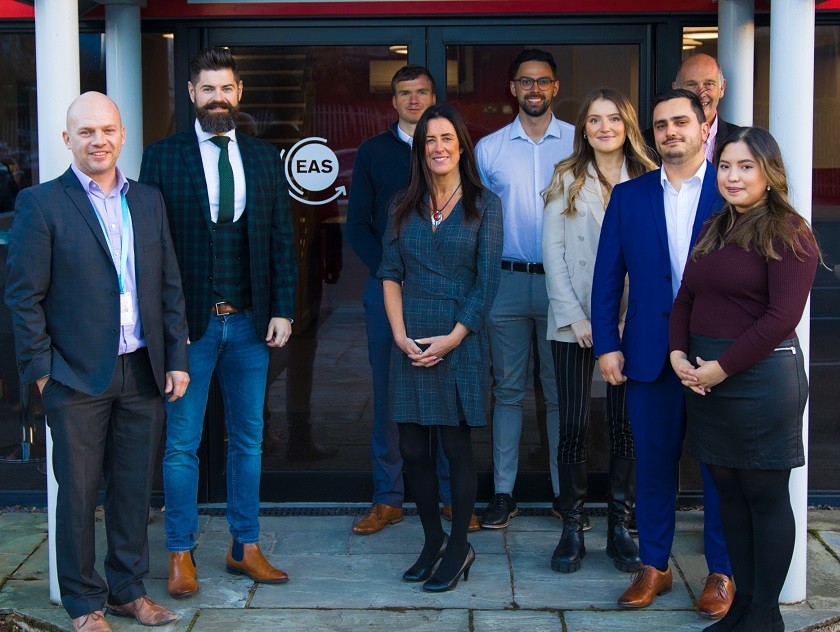 The first three seminars in the series is taking place on September 8, on Turbo Charging your Productivity. To find out more visit https://easuk.co.uk/events/turbo-charge-your-productivity/
The second on September 15 on Legal Automation, saves time, resource, and money https://easuk.co.uk/events/legal-automation/
And the third in the series on October 13 on Get Smarter Work Done https://easuk.co.uk/events/get-smarter-work-done
With a business model perfectly suited to today's business challenges, software solutions business EAS, was founded in 2015 and produces intelligent software automation solutions to organisations nationally including, pharma and public health bodies (including the NHS), manufacturing industries, insurance, legal and higher education sectors.
Physical robots have already transformed the plant floor, and now software robots are transforming everything else. EAS's automation drives efficiencies in R&D, operations, supply chain management, customer engagement, and employee productivity.
EAS specialises in producing Robotic Process Automation (RPA) solutions, and with a background in complex IT and cloud automation, offers automated processing. Since establishing the business in 2015, EAS has achieved to date over £3 million in cost savings for its clients, through the development and deployment of software robots to replace manual, repetitive processes and freeing up valuable employee time to focus on more complex tasks.
The company achieved a turnover of in excess of £1.8m for 2021, up from £820,000 in 2020, and is now targeting sales of £2.2m for 2022.