Brewery appoints new face
An independent Shropshire brewery has appointed a new sales director boasting nearly twenty years of experience in the brewing industry — a significant milestone as it continues on its ambitious mission to establish the brand across the UK.
Hobsons Brewery, based in Cleobury Mortimer, has named Marc Suffolk as its new sales director, who, having entered the brewing industry aged 18, has held a range of senior positions at some of the UK's most notable drinks brands.
Marc started his journey at Britvic Soft Drinks, before moving to Aspall Cyder, where he progressed from business development manager through to managing national accounts.
He then joined Westons Cider as a field sales manager, before taking the position of head of trade at Vocation Brewery in Yorkshire. His established career eventually saw him become commercial director at Brew York.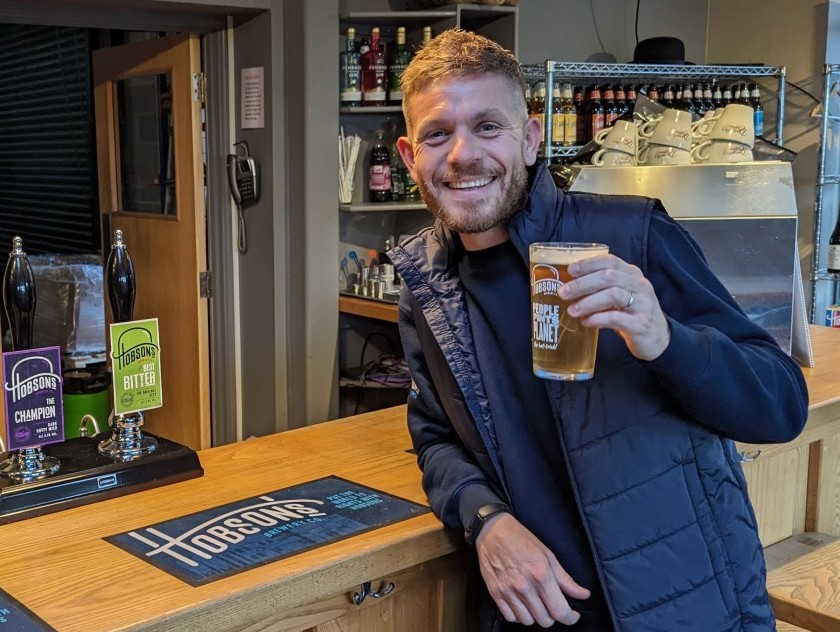 In his role at Hobsons, Marc's primary responsibility will be sourcing new customers and avenues for growth.
He said: "From my first meeting at the brewery I've been taken aback by the genuine authenticity that goes into everything done here. From the huge sustainability initiative to the support of local suppliers and growers,
"I am blown away by the skills, experience, and provenance that I see from Tino and his brewing team. I couldn't be more excited to start putting plans into place with the team and getting pints of Hobsons beer in the hands of more drinkers nationwide, while staying true to our roots here in Cleobury Mortimer."
Nick Davis, founder of Hobsons Brewery, said: "As we celebrate our third decade of brewing, we are hoping to continue growing our brand's presence across the UK and Marc's experience is going to be a crucial ingredient for the future of Hobsons."