Broadcaster joins on air team
Well-known local broadcaster Ryan Kennedy is joining the on-air team at Shropshire Live this April to present a new weekday show.
The radio presenter will join to host the mid-morning show between 10am – 1pm from Tuesday April 11.
Ryan will be keeping Shropshire up to date with the latest local news and entertainment, with local and celebrity guests featuring on the show and a mix of music from the 80s to today.
It's also a radio first for the county as the show will be broadcast from Market Drayton in North Shropshire.
Ryan presented his last show on BBC Radio Shropshire after 12 years at the station earlier this month, with many listeners getting in touch to wish him well. He left the station ahead of proposed changes to BBC local radio stations in England which will see local programming reduced as stations share more programming.
Ryan said: "From the proposals it looks like the BBC doesn't see value in local radio, fortunately Shropshire Live does. I'm passionate about radio and I'm passionate about Shropshire so it's great to have somewhere new to share my enthusiasm. This is something new for the county so I hope you will join me each morning in my new home."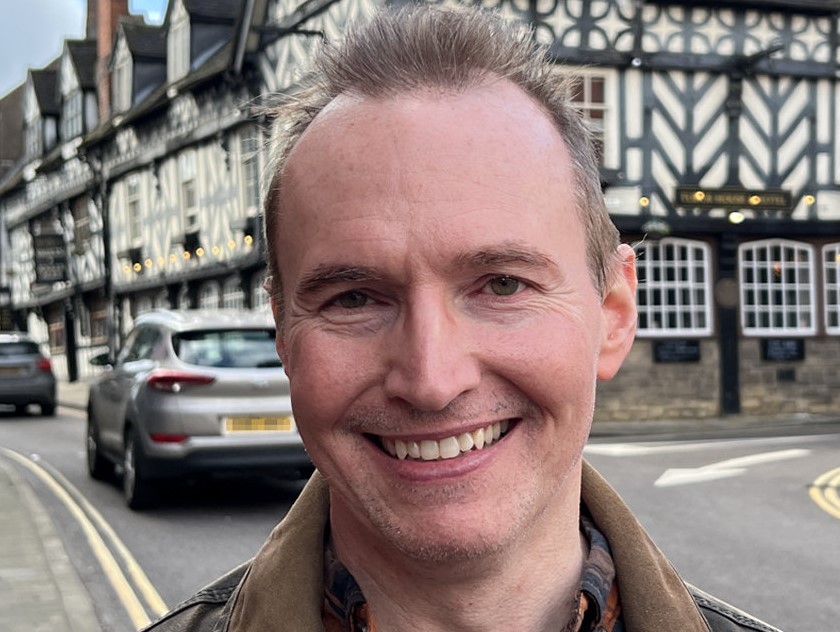 Chris Pritchard, editor and breakfast presenter at Shropshire Live, said: "We can't wait for Ryan to join us on air, we know our listeners are going to love the show Ryan has planned.
"The show will be broadcast from Market Drayton which is important for us at Shropshire Live as we want to get into the heart of our local communities at a time when other local media are withdrawing."
Shropshire Live on air launched in October last year as an addition to the news and entertainment website which was established in 2009. You can listen to Shropshire Live at online, via the free mobile app or ask Alexa to enable Shropshire Live, then after that play Shropshire Live. For Google-enabled devices just say talk to Shropshire Live.