Broker secures charity grant success
Trustees at a Shropshire charity are celebrating after a local insurance broker helped them to secure a generous £10,000 grant.
Henshalls Group – which has its headquarters in Newport – was one of 40 winning brokers to win a share of this year's £300,000 Aviva Broker Community Fund prize pot.
And thanks to their efforts, The Harry Johnson Trust will receive the donation to help their work supporting children and teenagers who are receiving care from the oncology team at The Princess Royal Hospital in Telford.
Mark Freeman, for Henshalls, said: "We are absolutely delighted with the wonderful news that our application on behalf of The Harry Johnson Trust has been successful. We've been a passionate supporter of the Trust since it was created, and it's great that they will be able to put the money to good use and make such a positive difference in the local community."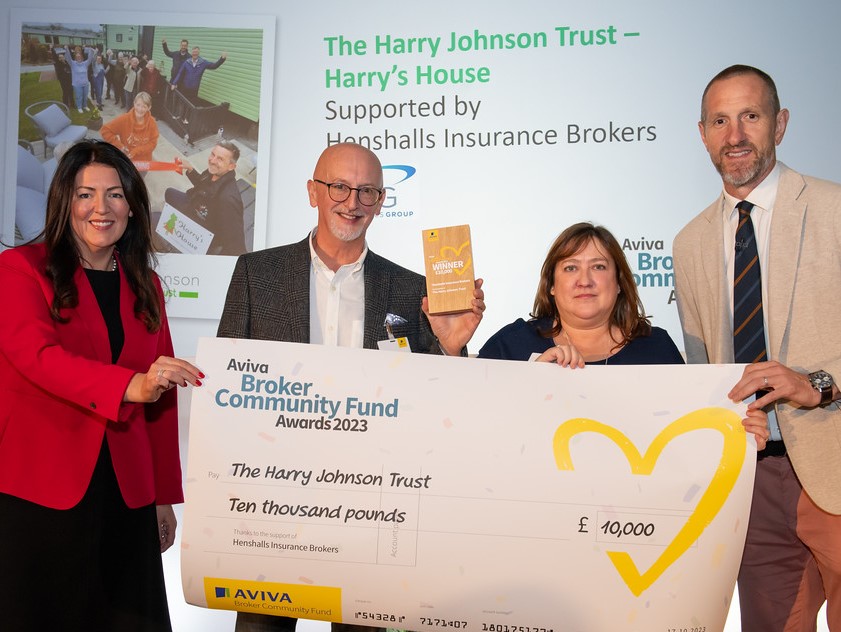 The Trust is in memory of Sally and Stephen's son Harry, who died at the age of seven after a nine-month fight with Double Hit Non-Hodgkins Lymphoma.
Sally said: "As a Trust, we are fortunate to own a static caravan in mid Wales which families can use for much-needed time together. Harry's House is available for families who can also use the park's luxury facilities free of charge, knowing that they are not far from the hospital if they need it.
"The caravan is also used by bereaved families and the wonderful staff who give so much to the children, and who sometimes need time away too. The local children's oncology and haematology community are all welcome to book time there.
"We are extremely grateful to Henshalls and to Aviva for the generous donation and it is an extremely welcome boost as our Trust is completely run by volunteers and all the money raised goes towards our projects."
The Aviva Broker Community Fund helps local causes build stronger communities across the UK. It also gives causes access to volunteering and professional coaching opportunities, as well as tools and resources to help build their capabilities and achieve long term sustainable success.
Pictured: from left, Jane Poole (Aviva CFO GI), Mark Freeman (Henshalls), Catherine Downes (Harry Johnson Trust) and compere and rugby World Cup winner Will Greenwood