BUDGET REACTION: County's verdict on Sunak's plans
Shropshire's business community delivered a broadly positive reaction to the budget today - with many welcoming the fact that the Chancellor appeared to have put business recovery ahead of an imminent need to top up the coffers with tax rises.
Furlough is to be extended until September, and the Job Retention Scheme will be extended so that sole traders with a 2019/20 tax return will be included in the next rounds of Self-Employment Income Support Scheme grants.
Corporation Tax is to rise to 25% in April 2023, although will remain unchanged for companies with profits of less than £50,000. That news received a slightly more muted response.
Shropshire Chamber of Commerce welcomed the Chancellor's decision to extend the furlough scheme, describing it as a 'huge sigh of relief' for businesses across the county.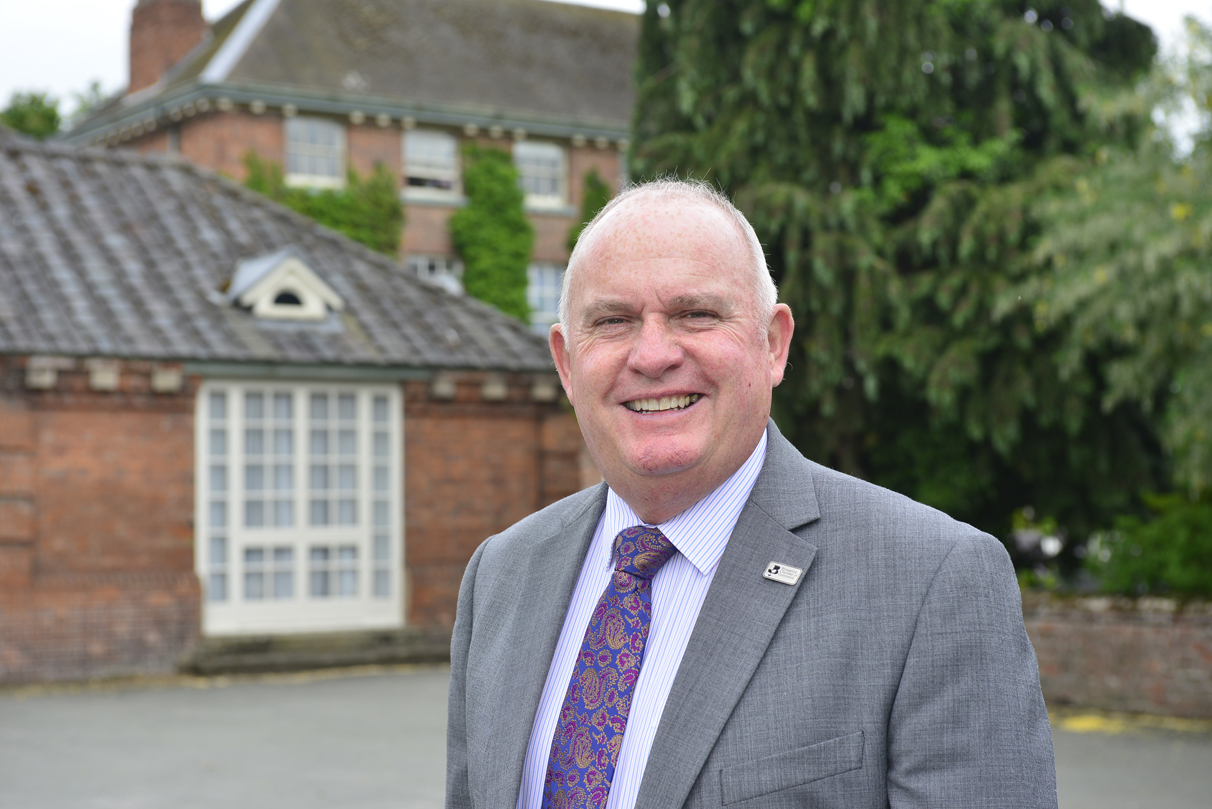 Richard Sheehan, the Chamber's chief executive (pictured) said: "We have been lobbying hard for this kind of approach, and it shows that the Government has listened to the business community.
"For all of those Shropshire businesses which are currently still closed, or running with virtually no reserves as a result of Covid restrictions, this is going to give them a huge sigh of relief.
"The furlough scheme has been a lifeline to all sectors of the Shropshire economy, and to have abruptly turned off the tap would have risked undoing much of the good work over the past year.
"At Shropshire Chamber, we have been persistently calling on the Government for clarity, allowing companies to plan ahead as they start to rebuild – this Budget has certainly gone some way to help."
Mr Sheehan added: "We realise that a time is going to come when business support will have to reduce, and the Government will need to step up strategies to recoup much of the money it has spent.
"But a gradual transition, tapering down the financial support rather than abruptly cutting it off, is definitely the way forward. Shropshire companies which have been worst hit by Covid are not going to be able to rebuild overnight – it's going to take time.
"And that means that this certainly isn't the time for an end to crucial lifelines such as Business Rates Relief or the Self-Employment Income Support Scheme."
Mr Sheehan said the Government had also taken a sensible approach with its plans to raise Corporation Tax – by exempting companies with profits below £50,000 from the increase.
And he welcomed the extension of lower VAT rates for the hospitality industries. "This will make such a big difference in Shropshire, where the health of the tourism and leisure sector is so crucial."
Paul Brown of WR Partners in Shrewsbury and Ludlow said: It's obviously great news for employers that the furlough scheme has been extended to the end of September (it was due to end on 30 April).
"There is a slight tweak in that employers will have to pay 10% of a furloughed employee's wages in July and 20% in August and September (all subject to the schemes maximum amount of supported wages of £2,500 per month). If all goes to plan businesses will all have reopened before they need to start picking up this cost but the extension recognises that many businesses may take some time before they are able to return to full capacity.
"Another positive step is the extension of the self-employed income support scheme for a further three months from May onwards. The amount of this final, fifth grant will take into account the impact of the pandemic on the business, with those who have suffered a drop of more than 30% in turnover getting the full grant of 80% of profits up to a maximum of £7,500, while those whose turnover has fallen up to 30% will get a 30% grant – so to a maximum of around £2,800. It will be interesting to see how this system will be implemented in practice."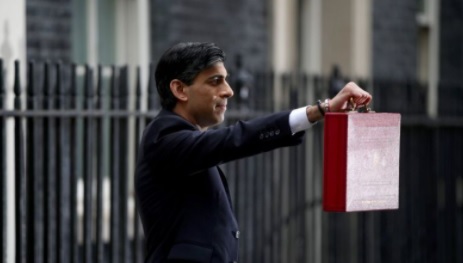 The Ironbridge Gorge Museum Trust chief executive, Nick Ralls, welcomed the £408 million support package for the arts sector.
"It's been a tough and worrying 12 months for everyone and as we tentatively emerge from the lockdown restrictions, it will be more important than ever to ensure people can access museums and art galleries as we begin to reconnect again as a society.
"The benefits they can bring after such an intense period of social isolation are immense, and while there's been lots of talk about the financial recovery plans needed in the UK, I firmly believe that our sector has an important part to play in the emotional recovery of the nation. That's why the support unveiled by the Chancellor is absolutely vital."
Nick Jones, of Nick Jones Wealth Planning in Shrewsbury, said: "I think Rishi Sunak had the unenviable task of providing ongoing support for those businesses struggling with the impact of the pandemic, balanced with setting out a plan on how to increase the taxation from across firms and individuals.
"By delaying many of the measures he has given us the opportunity to feel the positive affects of the vaccine economically, delaying and hopefully halting a large number of redundancies that might have resulted from an imminent cliff- edge furlough withdrawal.
"I'm sure the sectors hardest hit (including hospitality and tourism) will welcome the additional grants and business rate reliefs available and will appreciate the support.
"The emphasis on innovation, spreading the economic growth across the UK and heavily subsidising expert training for small businesses and their employees really does feel like the levelling up previously promised. I hope it really does deliver and we reflect on this time as when Britain really did become Great."
At Shrewsbury law firm Aaron & Partners, the firm's insolvency partner Mark Davies, said: "The move to extend the current business rates holiday was an essential one for the government to make and will be a lifeline for many businesses.
"With hospitality, leisure and retail facing the toughest coronavirus restrictions, without further support we could see a significant increase in the number of these businesses forced to close their doors for good.
"Businesses including shops, restaurants, pubs and leisure facilities now won't have to pay business rates until the end of June, and after this the rates will continue to be discounted by two thirds up to a value of £2million until the end of the year. This would allow some much-needed breathing space during the recovery period for these businesses.
"The months ahead could be make or break for many businesses, and it's important that we recognise that the situation is continuing to change."
Lisa Snape, sales and marketing manager at The Best Western Valley Hotel in Ironbridge said: "The extension of the furlough scheme is a huge relief for us and I should imagine many others in hospitality.
"This will allow us to retain our fabulous employees and bring people back slowly according to the demands of the business. Weddings and events will be smaller and returning slowly and therefore we can bring the staff back accordingly.
"We are desperate to open our restaurant and our hotel rooms and we hope once people are confident in the road map dates they will be supporting their local businesses and staycations will be taking place."
Telford College has welcomed the Government's extension of the cash bonus scheme for hiring apprentices over the age of 25. The financial incentives were first introduced in August, offering firms £2,000 to take on apprentices aged 16-24, or £1,500 for those aged 25 or over. Now, that figure is set to rise to £3,000 in April – regardless of an apprentice's age.
Graham Guest, principal and chief executive of Telford College, said: "This is great news. For small businesses in particular, this is a particularly attractive package."
Telford College also welcomed news of the chancellor's new 'flexi-job' apprenticeship. Under the plans, individuals can choose to be linked to an agency, instead of a single employer, allowing them to take on different jobs with multiple businesses in one sector.
Gareth Jones, managing director on In-Comm Training, said: "Any support to get people into work and their chosen career path is gratefully received and we welcome the apprenticeship bonus doubling to £3k. However, I can't see it encouraging new companies to take on apprentices, instead it will just increase payments to those already planning to recruit.
"The disengaged will remain exactly that…disengaged. We would have preferred a more focused funding plan to target organisations that have not employed an apprentice in the last twelve months or financial assistance to firms taking on a new employee aligned to a qualification, not necessarily just an apprenticeship.
"The Skills Gap that strangles industry is much bigger than filling the apprenticeship pipeline, as important as that is."
Steven Owen, managing director of Pave Aways at Knockin, said increased cash incentives for employers could be the encouragement smaller businesses needed to take on an apprentice.
"It can be hard and seem like a big commitment for businesses to take on apprentices but we know that it can make a real difference towards building a more sustainable workforce for the future. At a time when finances may be tighter, additional funding could mean the difference between a business taking on an apprentice or not," he said.
He also welcomed the idea of more flexible apprenticeships particularly in a bid to attract older apprentices to the sector.
"Construction in particular is an industry where it would be easy for businesses to work together to offer a flexible apprenticeship scheme. There are a lot of smaller companies that we use that could benefit from having an apprentice but they aren't able to offer them the full training required. A flexible apprentice scheme could have real rewards in this case.
"Increasing the age limit is another positive move as it means that those people who want to start again at a later age can do so on a living wage," he added.
Andrew Huxley, managing director of Shropshire building firm Besblock, said: "The Government is doing everything it can to support everyone through this crisis but the extension of the stamp duty holiday, and the tapering of support through to October will do wonders for the construction sector.
"Housing sales had fallen off in recent weeks with the scheme set to end but now we could well enjoy a boomtime through the summer and beyond which will do everyone's confidence the world of good."
Telford & Wrekin Council leader Shaun Davies said he was 'deeply frustrated' at the bureaucracy surrounding the New Towns Fund announced in the Budget.
"Telford & Wrekin Council put in a compelling case for a grant of £25million based on match funding of £110million. While bids from other areas were successful, we will work hard to understand the reasons behind the government's not giving money to Telford and Wrekin.
"I am concerned that the match funding secured is now at risk we will hard to reassure investors who share our vision for the borough."
Karen Whitehead, managing director of KEW Accountants in Telford said there would be a sigh of relief from some business owners.
"The freeze on the personal tax threshold will be welcomed by all as we know finances have been so difficult for all during the pandemic.
"The corporation tax increase up to 25% from April 2023 will hit the businesses with higher profits. However for small businesses to remain under the £50,000 profit mark, they may want to look at how they are paid within the business. The salary versus dividend has been in the spotlight due to the furlough scheme so maybe more business owners will now start paying themselves more salary than previously."
BUDGET 2021 – AT A GLANCE
Furlough extended until September at 80% salary. Businesses expected to contribute from July.
Self-employed support continues until September, but fifth and final SEISS payment will depend on degree of Covid impact.
Corporation Tax to rise to 25% from April 2023, but firms with profits below £50,000 will continue to be taxed at 19%.
Stamp duty cut on house sales extended until the end of June.
Eight freeports – special economic zones with simplified and lower tax rules – to be created. The nearest to Shropshire are Liverpool, and East Midlands Airport.
All alcohol duties frozen for a second year, and planned fuel tax hike is cancelled.
Inheritance tax thresholds, pensions lifetime allowance, and annual exempt amount for Capital Gains Tax will remain at existing levels until 2026.
No increase in rates of income tax, national insurance or VAT.
Basic rate tax threshold to rise to £12,570 next year. Higher rate threshold to move up to £50,270.
UK borrowing to be 10.3% of GDP next year at £234 billion. Economy still expected to be 3% below pre-Covid levels in five years' time.
Universal Credit uplift of £20 a week to continue for a further six months.
Business rates holiday for worst affected sectors to be extended until the end of June, and new 'restart grants' of up to £18,000 available to hospitality, leisure and fitness industry.