Business club is boxing clever
A Shropshire business networking club is continuing to thrive, with a large attendance at its latest meeting.
The Growth Club has been developed over the last three years by business consultancy Good2Great, which has its head office in Bridgnorth.
The club is aimed at business people who want to re-evaluate how they operate in the current economic climate and meet other like-minded entrepreneurs to share best practice.
Members support and network with each other every week online and also attend face-to-face networking events, such as the most recent meeting at The Cock Hotel in Wellington.
Growth Club members came along to hear from guest speaker Joe Lockley, founder of Bright Star Boxing, a Shifnal-based not-for-profit organisation that uses boxing and education to empower vulnerable people to make positive changes to transform their lives.
Joe talked about the challenges he has faced whilst building Bright Star into a highly successful award-winning business.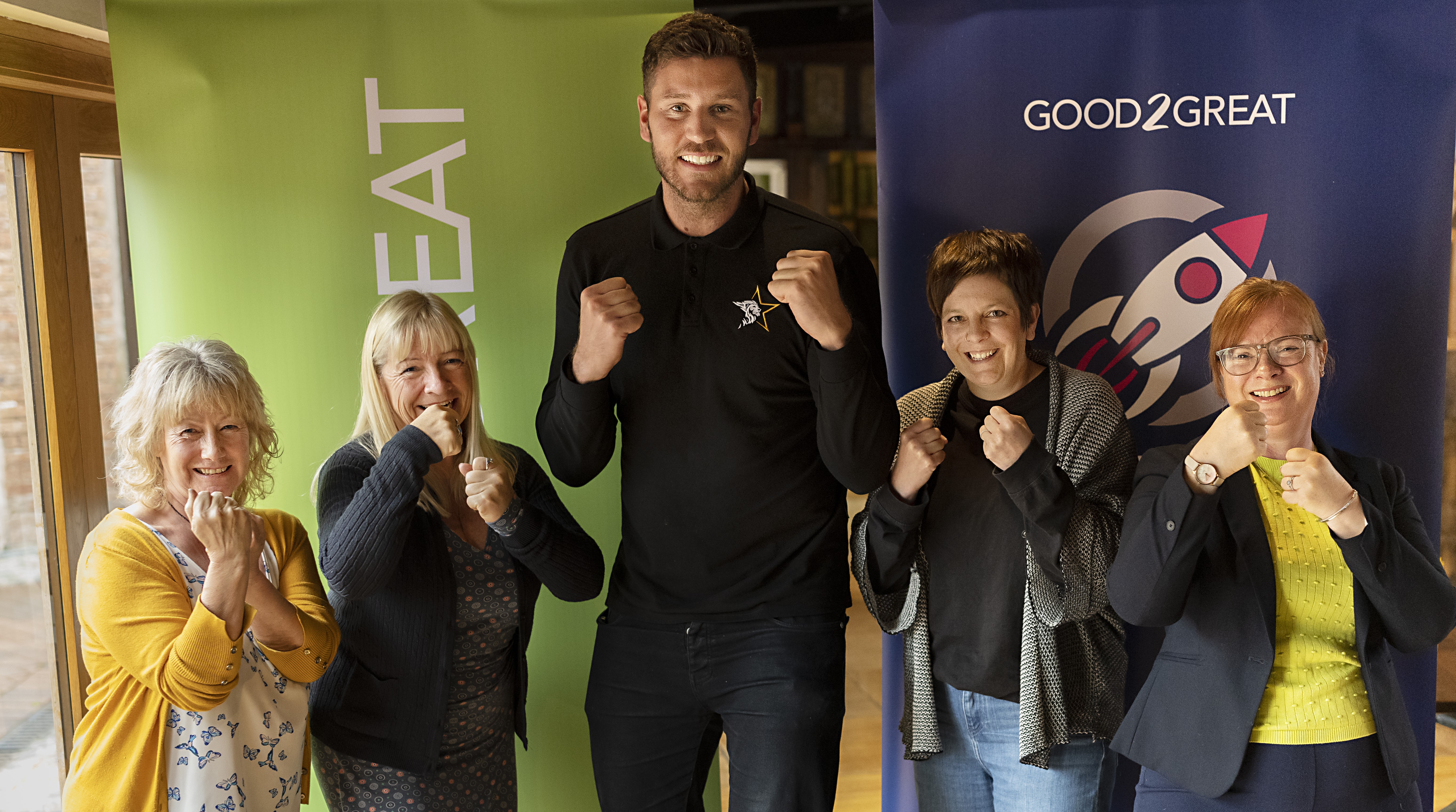 "It was brilliant to attend the Growth Club session with the Good2Great team. I loved seeing how people from such a diverse range of businesses can pull together to support each other.
"It certainly showed strength in numbers, and the environment and culture of the session meant that each person could really open up about any challenges their business is currently facing, and work through solutions together with the guidance of the Good2Great team.
"Running your own business can be a very lonely place sometimes, and often other business owners have already been through the same problems so helping each other is a must and just shows that they are not alone."
The next Growth Club meet up is the annual summer social - a garden party in July which gives members the opportunity to meet in a less formal setting.
Pictured: from left, Kim Gilmour (Connect Consultancy), Carole Aveson (CAA Administration Services), Joe Lockley (Bright Star Boxing), Kaye Heseltine (kayehdesigns) and Sarah Hooper (Thrivehruk).