Business group offers better connections
A leading national business membership community has launched in Shropshire, to help make connecting with the right businesses significantly easier.
B4 is replicating its massive Oxfordshire success, initially in Shropshire and, ultimately, with B4 communities across the UK.
The group was founded in Oxford in 2006 by Richard Rosser, an entrepreneur with an extensive background in business management and publishing.
The organisation will be holding events in Shropshire's finest venues and its accompanying website is an effective platform which shares news and views, thought-leadership, opinion and, most importantly, facilitates connections for its members.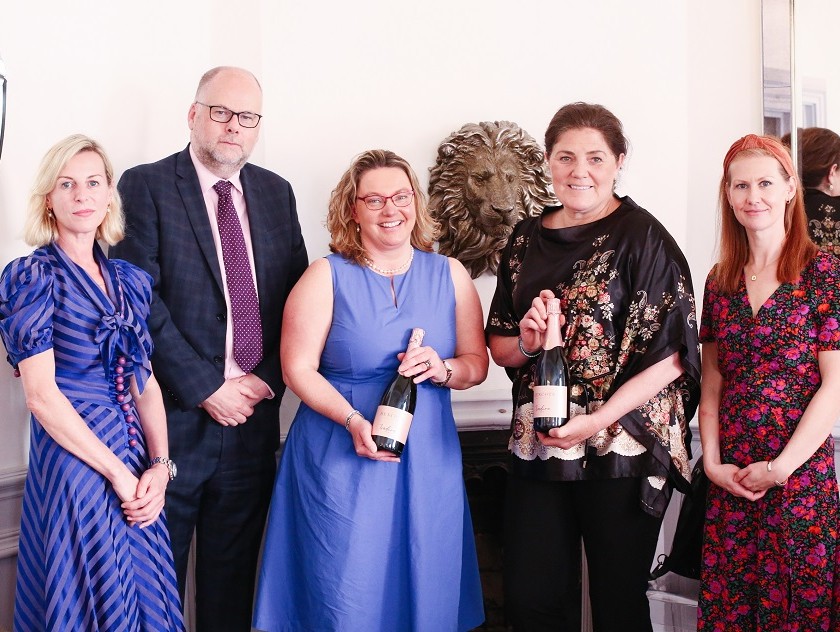 B4's community in Oxfordshire includes Blenheim Palace, Oxford Brookes University Business School, Unipart Group and Owen Mumford.
Richard said: "B4 brings like-minded businesses and individuals together from businesses of any size and from any sector. The key is that our members believe in long-term business relationships, not quick wins.
"Many of our members do business with each other – it's an inevitable by-product of building great relationships – but they're part of B4 to make valuable connections, share their expertise with each other and the wider business community and, hopefully, enjoy themselves along the way.
"We invite or are introduced to businesses by our members that understand the value of a supportive community of experts that help each other with their business challenges.
"We've created a knowledge sharing environment where trust is a key element of B4's success which inevitably leads to members working with each other. As a business, we have engaged B4 members to help with marketing, print, IT, travel, videography, and strategy and in every instance the service provided has been first-class."
B4 is perfectly placed to make informed introductions and connect members to the right people. B4 Shropshire members will have instant access to the Oxfordshire community and this 'cross-pollination' will continue as communities are launched nationally.
Founding B4 Shropshire members have already met at a soft launch at Hencote Vineyard and Restaurant in Shrewsbury, and they include Shrewsbury Business Park, Telford International Centre, Brewin Dolphin, Ask Mobile Communications, and hosts Hencote Vineyard.
Severn Hospice has been chosen as B4's inaugural charity partner and B4 has pledged that 10 percent of every B4 Shropshire membership will be passed to the charity, as well as funds raised from other fundraising initiatives throughout the charity's year-term.
Pictured: from left, Victoria Charnley (regional director B4 Shropshire), David Barker and Olivia Wells (Nuffield Health), Kate Hudson (Global Systematic Investors LLP) and Catherine Buckley (Catherine Buckley PR)