Businesses team up for river cruise
Two Shrewsbury businesses have teamed up to host a 1920s style river cruise where guests will get to meet a Dragons' Den entrepreneur.
The tasting event along the River Severn in Shrewsbury will take place on Wednesday August 23, at 7pm, on the Sabrina Boat in conjunction with Max Ruether - the director of O'Donnell Moonshine as seen on the popular television show.
Guests can look forward to live music, a Moonshine welcome drink, four long signature drinks, four flavour tastings of the Moonshine of O'Donnell, and a talk about Moonshine and its history.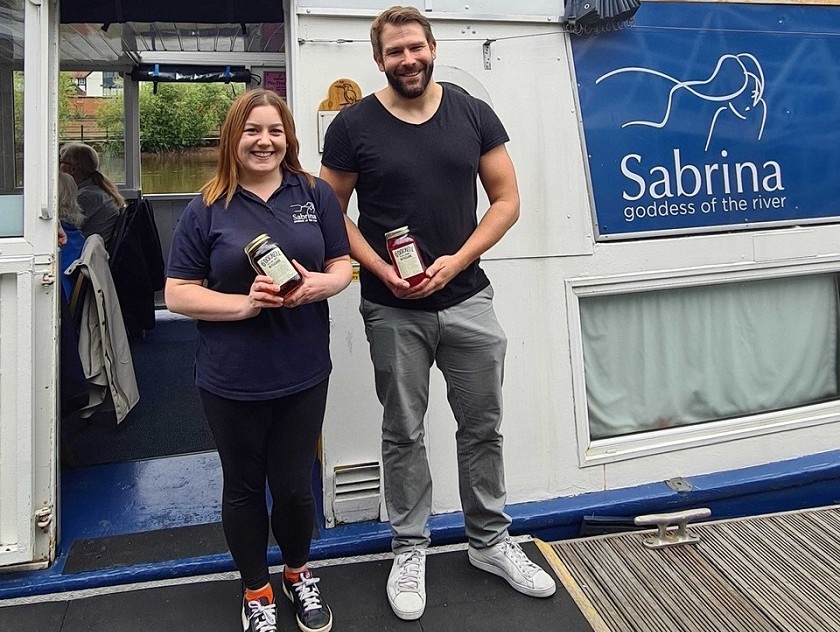 Moonshine: was an illegal grain alcohol distilled during the era of the American Prohibition, bottled in traditional Mason Jars to avoid the suspicion of the authorities.
O'Donnell Moonshine featured on Dragons' Den in 2022 and since then has opened a shop on Shrewsbury's High Street.
Max Ruether said: "It's an exciting opportunity for us to showcase our products and brand to the people of Shrewsbury. I believe that our products and brand story are unique in the UK and that it will be a great & entertaining evening for everyone attending the event."
Tickets cost £25 and can be purchased at https://sabrinaboat.co.uk/tickets/odonnell-moonshine-tasting/ Anyone attending must be 18 or over.
Pictured: Sophie Ritchings from Sabrina Boat and Max Ruether of O'Donnell Moonshine