Celebrations for holiday cottages firm
A Shropshire business owner is celebrating after achieving two awards and also reaching the final stages of the West Midlands Tourism Awards.
Donna Cooke, who runs Springfield Barns Holiday Cottages in Marton, just outside Shrewsbury, is looking forward to the regional "Oscars" of the tourism industry tomorrow.
Donna launched the business in summer 2019 and is now thrilled to have been shortlisted for the Self Catering Accommodation of the Year 2022 award hosted by West Midlands Tourism.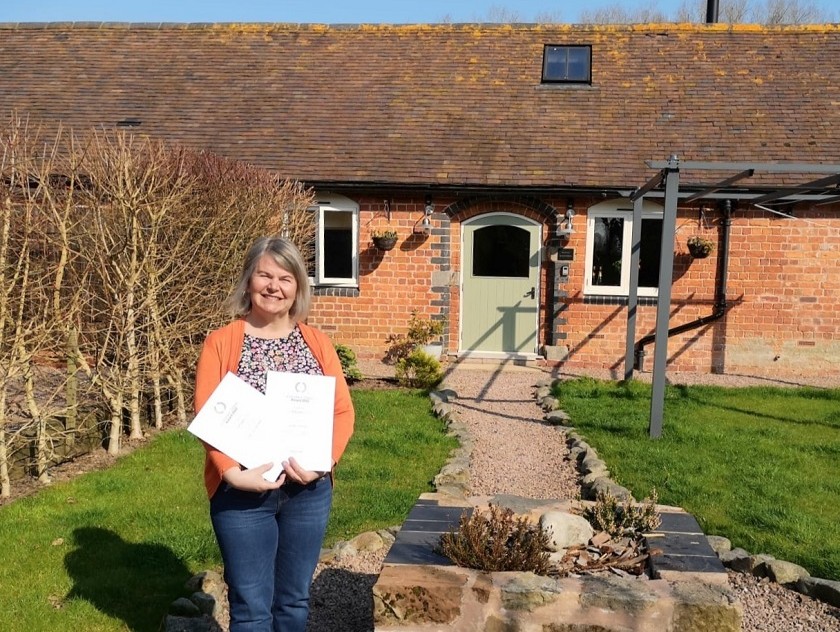 The shortlisting was quickly followed by two award certificates from cottages.com where guests rated Springfield Barns as one of the top places to stay in the country based on guest reviews. It is the third consecutive year The Parlour has scooped the award and it is the first time The Coach House has won the award after opening its doors in May 2021.
Donna, who boasts a background in hospitality and business management with huge brands including British Airways, said she was thrilled to have won the awards and to also be shortlisted for the West Midlands Tourism Award too.
"Like everyone else in tourism and hospitality we have had a challenging couple of years in the industry but guests are back and enjoying staycations here in beautiful Shropshire.
"During the pandemic we had to think outside the box with our offer and we were able to offer accommodation to people who were between homes or moving into the area and their new homes were not ready.
"It was important for those guests to have somewhere safe to stay where they could still isolate, carry on their businesses and enjoy a normal life in the most unprecedented of times. Ian and I are very much looking forward to the award ceremony tomorrow but we know we are up against the best of the best and we are quite deservedly in that top three."