Centre will accelerate net zero progress
A new venture designed to accelerate progress on net-zero carbon and sustainable buildings in Shropshire has been launched in the centre of Shrewsbury.
The Pump House Knowledge Hub is a newly-refurbished area featuring a small conference room, three meeting rooms and an exhibition area.
But it is also designed to become a focal point helping businesses and organisations share knowledge, get skills training and collaborate to find joint solutions when it comes to making buildings sustainable and healthy.
It is the brainchild of Evora Edge, a national building services engineering consultancy based in Shrewsbury, who are working with the University of Chester on the project.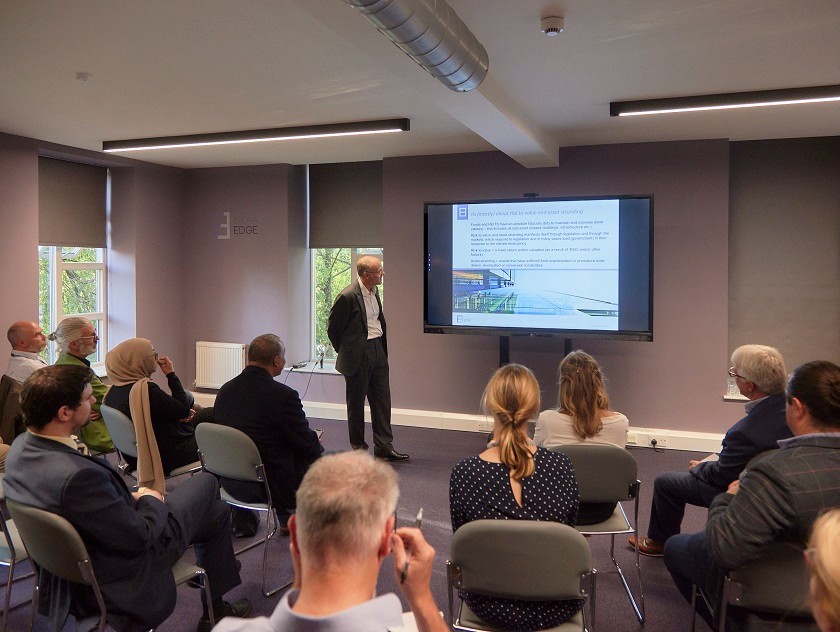 Managing director Neil Dady said: "Buildings are responsible for 40% of all carbon emissions but the sector in the UK is a long way from achieving net-zero carbon by 2050.
"We know from experience it can be a minefield navigating all the complexities, the legislation and the new technology that's emerging. So, we thought if we could make sure all these conversations start happening in the same place then there's more chance of collaboration to find solutions between local companies and for the benefit of the local area."
Evora Edge and Shropshire Council, through an economic recovery grant, have together funded the refurbishment of the ground floor of the Pump House on Coton Hill.
All those involved in sustainability and buildings can apply to use the facilities for meetings, training, events or brainstorming activities. Users will either pay subsidised rates or will be able to use the facilities for free in exchange for contributing to the wider Knowledge Hub project.
In addition, Evora Edge and the University of Chester, through the University Centre Shrewsbury, will together host joint 'knowledge sharing' events for local organisations and people.
Academics from the university's engineering, physics, chemistry and data science departments will make time available to hub users including talking through the latest research and evidence in a specific area, providing access to renewable energy demonstrations and lab testing of soil, water and air quality. UoC will also provide a certain number of days to the hub to help signpost any relevant grant funding available and provide business support.
Professor Paul Johnson, head of University Centre Shrewsbury (UCS), said: "Here at UCS we are committed to playing our part in developing a sustainable future for Shrewsbury and the surrounding areas. We are pleased to be able to offer our academic expertise and business support to assist this project and look forward to helping others to achieve their goals."
At the launch of the Pump House Knowledge Hub invitees had an afternoon of short knowledge sharing session that included these top insights:
The useful tools that are available to evaluate a building's risk of becoming a 'stranded asset' due to incoming government legislation on net-zero carbon.
Strategies to better understand the forecasted costs and timetable required to improve an individual building so it can meet energy efficiency targets.
Council support for businesses wanting to go net-zero including 'greening' funding, training programmes and soft-landing support and aftercare.
A proposed low carbon energy network in Shrewsbury town centre that would utilise waste heat and supply it to businesses and houses through a network of pipes. This would reduce energy bills and dependence on fossil fuel heating.
How carpets and wood-burners are major sources of indoor air pollutants and the ventilation strategies that can reduce the risk of harm from pollutants and viruses such as COVID-19 indoors.
A local company's plan to use solar panels and battery energy storage on houses and flats to create a micro-energy regeneration centre that could trade with the grid to reduce energy bills