Council acquires historic market
Telford & Wrekin Council has now purchased Wellington Market, the historic 12th-century indoor market in the heart of Wellington. The purchase was possible after the council secured funding from the Central Government's Capital Regeneration Programme fund.
Wellington Market has played an integral role in the local economy for centuries. Over the years, it has adapted to changing shopping and leisure preferences, serving as the pulse of Wellington's High Street and influencing other local activities.
Recent assistance from Telford & Wrekin Council's Pride in Our High Street programme has breathed new life into the market, creating an outdoor pop-up market, an entertainment area, and an internal food court. This revival highlights the market's potential in shaping the future of Wellington's retail, leisure, and entertainment offerings.
The Capital Regeneration Programme funding has supported the council to acquire Wellington Market and begin the journey to restore this historic structure. The funding will also transform entrances to Wellington Market, ensuring a welcoming, accessible space for all.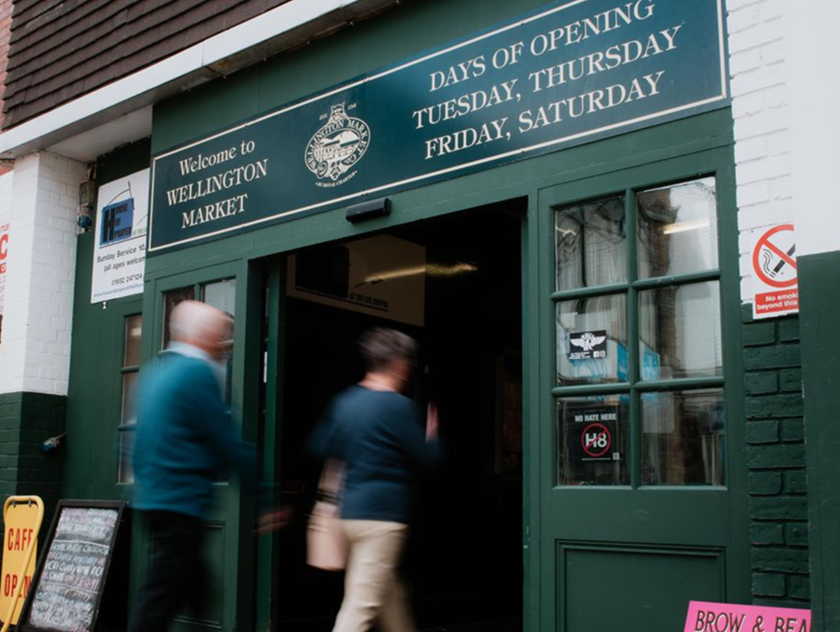 Feedback from the local community through a public survey in June 2022 has helped to inform the project bid to Central Government and further consultations will be held in winter 2023 with key stakeholders and the public to help shape the restoration plans for Wellington Market.
Councillor Lee Carter, cabinet member for Place (The Economy & Neighbourhood Services), said: "The acquisition and restoration of Wellington Market is a testament to our commitment to the community and our High Streets.
"This project creates a significant opportunity to enhance the market into a modern, thriving venue at the heart of Wellington. We've made a significant commitment to Wellington through our Pride in Your High Street Fund which has driven the number of empty shop units down and added variety to the offer in Wellington.
"This investment will allow us to continue the positive regeneration of Wellington alongside the regeneration work ongoing across all of our High Streets across the borough."