Customers choose cancer charity
A Telford-based petrol delivery company has donated more than £470 to charity after running a customer choice month.
Rix Oakleys, part of the national Rix Petroleum group, the UK's oldest family-owned fuel distributors, has given £472 to Lingen Davies Cancer Fund. Customers were asked to select a charity to receive a donation from the company, and the funds raised were split between the area's main cancer charity, as well as Midland Air Ambulance, Mind, Hope House, and Breast Cancer.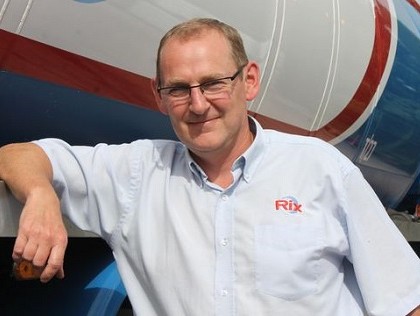 The petrol firm supported Lingen Davies' inaugural Pedal the Borders cycling event last year and entered a 30-strong team into the event which raised more than £40,000 to enhance services and support for cancer patients throughout Shropshire and Mid-Wales. Two of the company's fleet are also branded in Lingen Davies colours and have a text to donate facility.
Ruairidh Beath, director of Rix Petroleum East Anglia and Mercia, said the firm was proud to be working with Lingen Davies Cancer Fund, and were looking forward to sponsoring the Pedal the Borders event again this year.
"Rix is a national company with 15 branches and we all support various local charities. Here in Shropshire we are proud to work alongside Lingen Davies. Cancer affects so many people these days we all know someone who has been through it.
"We would like to say a big thank you to our customers for helping select the charities we support. We are pleased to make a difference to people living in our community."
Helen Knight, head of fundraising for Lingen Davies, said a very big thank you to Rix and all their customers who had nominated the charity.
"We rely on the hard work and donations of many people who are so generous with their time and money. As a charity we support cancer patients from throughout Shropshire and Mid-Wales as they go through treatment at the Royal Shrewsbury Hospital, and adapt to life back in the community."
Pictured: Ruairidh Beath