Eric the Turkey is back - watch the video
Eric the Turkey has avoided bird flu and is back offering important festive tips in his latest Christmas video release.
The talented bird is hoping 'Eric the Turkey's Christmas Dos and Don'ts' will help people avoid a disaster with their December 25 celebrations.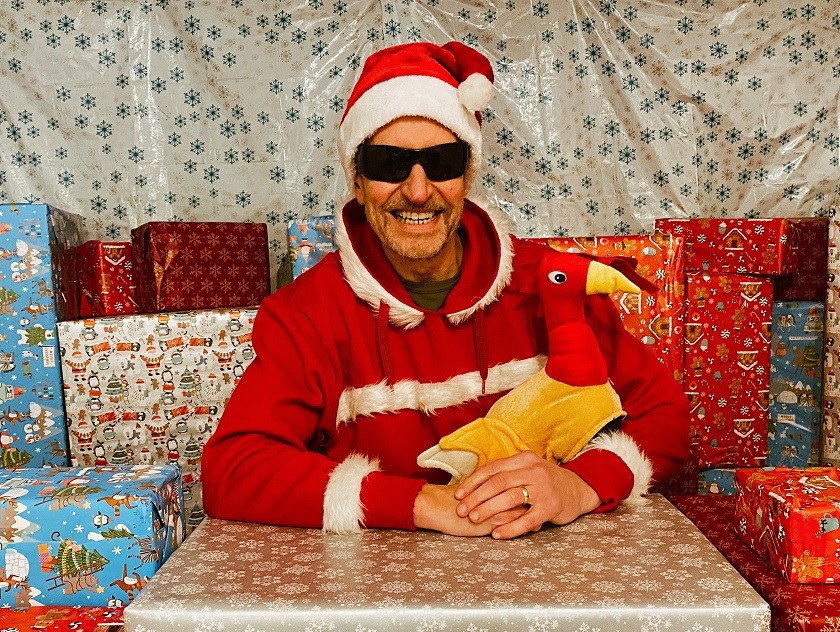 Eric is the creation of Adrian Hill, the technology manager at Morris Lubricants in Shrewsbury and his fictional band, Jingle and the Bells.
The video has gone live at https://youtu.be/5EMgeV-VsFs and can be seen below..
"I would say the video has gone viral but I need to be careful using that word in Eric's company as bird flu is doing the rounds in the UK," joked Adrian.
Adrian, who created Eric nine years ago, has written the original song and music and produced the video himself with help from his son Matt.
"With all the gloomy news about a cost of living crisis and inflation, I wanted to come up with something upbeat and a bit comical at the same time," explained Adrian. "I hope this year's video will chime with viewers who have perhaps experienced a few mishaps of their own with their Christmas Day arrangements in the past."
Adrian has been writing funny Christmas songs for about 15 years to bring some festive cheer to his family, friends, workmates and growing army of fans.