Estate agency puts down roots
An award-winning Telford estate agent has completed the purchase of a Wellington town centre building as part of its 2023 expansion plans.
The estate agents was formed in 2012 by director Aaron Manley, with its name changed to Mannleys in 2016 when co-director Chris Mann came on board.
The company had been renting its building in Market Street, but now with a team of eight permanent staff, the directors jumped at the chance to buy the building when it became available.
Aaron Manley said: "We are very central here and well-known in the community. We want to support the community which we serve so it made total sense to invest permanently in this building. We are also welcoming Hilltop Mortgage Solutions to the building so we can direct clients to them for financial and mortgage assistance all under one roof.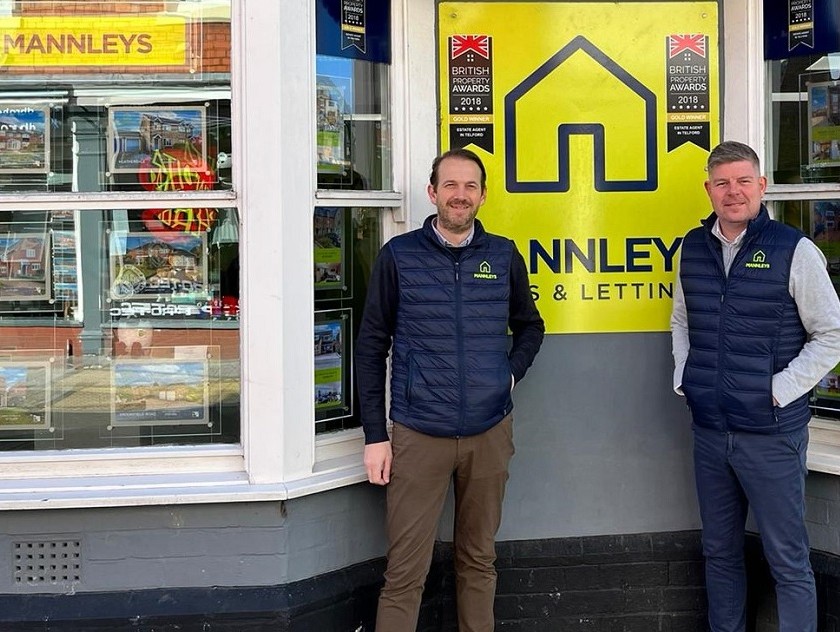 "We love Wellington and people are always popping in for advice, so to be able to put down permanent roots here feels great," said co-director Chris Mann.
"It's been a fantastic start to the year. We have won the Gold award for Telford for our letting's services in The British Property Awards, an accolade won by our sales team previously in 2018, 2021 and 2022."
Judges said that Mannleys "performed outstandingly" throughout the extensive judging period, which focused on 25 criteria and looked at customer service levels.
In the last 12 months, the Mannleys lettings team has grown by 50% and the company is on target to achieve a 25 per cent increase in the number of its managed lettings this year.