Law firm staff swap briefs for brushes at hospice
Staff from a Shropshire law firm swapped their briefs for brushes to help out with a painting project for county charity Hope House.
Solicitors from the Charities and the Wills, Probate & Lifetime Planning teams at FBC Manby Bowdler donned their overalls and used their decorating skills to transform the charity's summer house at its base in Morda, near Oswestry.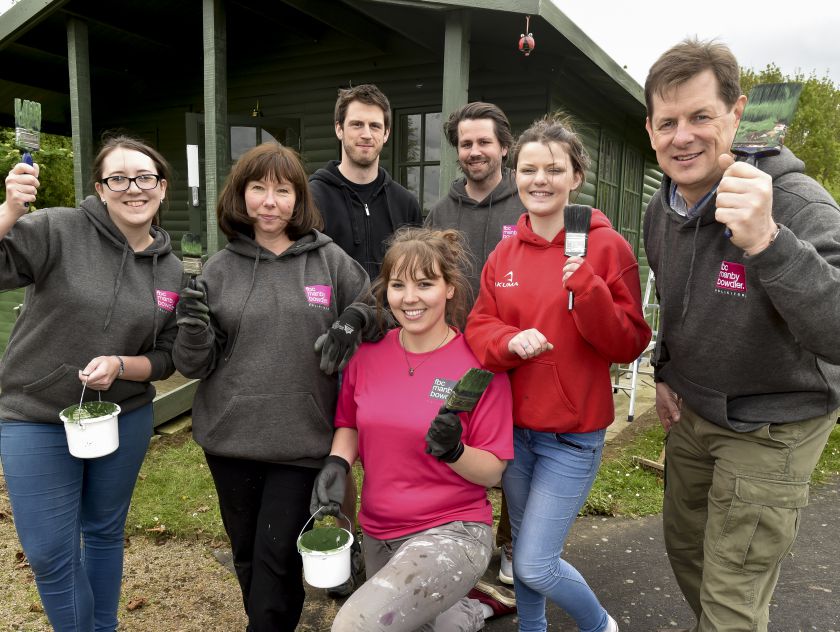 Hope House is one of FBC Manby Bowdler's two current charity partners. The charity runs facilities at Hope House at Oswestry and Tŷ Gobaith at Conwy providing care and support to life-limited children, young people and their families from Shropshire, Cheshire, North and Mid Wales.
As well as providing practical support such as painting, FBC Manby Bowdler staff are organising and taking part in a host of activities to raise funds for it charity partners.
Head of the Firm's Charities Team, Stuart Rea, said: "We had a brilliant time, giving the summer house a new lease of life so it can be enjoyed by everyone at Hope House.
"It made a nice change to our usual work and it was great to see day-to-day life in operation at the hospice so we know what our fundraising is supporting."
Lynsey Kilvert, Area Fundraiser for Shropshire and Powys, from Hope House, said: "The summer house is a great facility in our grounds where children and their families can go and relax and enjoy some fresh air.
"It has been brightened up considerably thanks to the paint job by the team from FBC Manby Bowdler and is now a very welcoming environment. We are very grateful for their hard work and on-going support."
Caption: Back row (l-r)Adam Davies and Graham Fuller. Front (l-r) Carina Kervin, Suzanne Preston, Samantha Roberts, Megan Price and Stuart Rea.