Familiar face takes new role
A well-known and familiar face to the Shropshire business community has been appointed as local business development manager at Rybrook BMW Shrewsbury.
Teresa Maden brings a wealth of expertise and professionalism, and has a 'people first' attitude which is key for her new role. She has extensive knowledge, experience and a full understanding of working with all sectors and size of business.
Teresa said: "I am thrilled to be part of the Rybrook BMW team in Shrewsbury. I am looking forward to reigniting existing relationships and cementing new ones. I cannot wait to get started and focussed on a new and exciting journey and attending many events across Shropshire.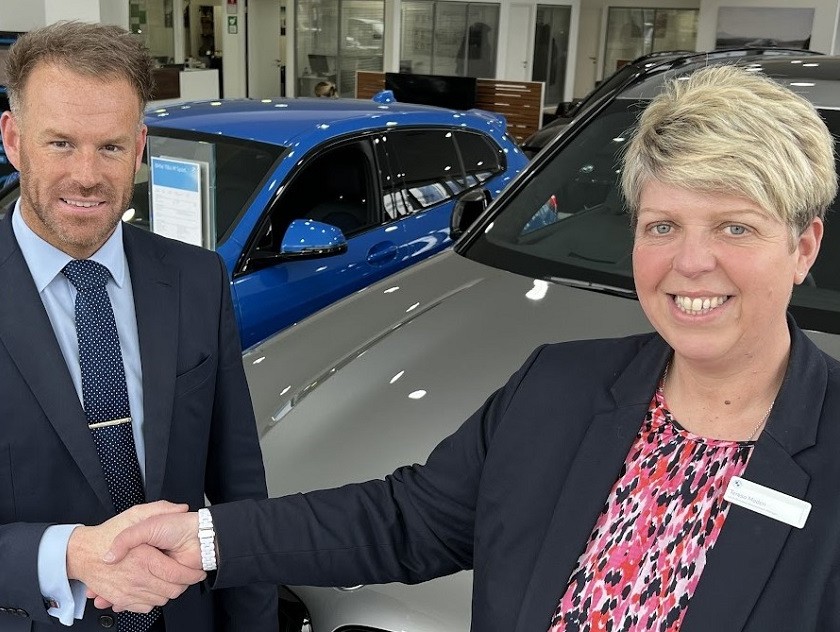 "I am grateful to both Aidan Coley, head of Business, and Martyn Gough, new car sales manager, for investing and believing in me, I am confident I can succeed and make a real difference to the business and its customers."
Martyn said: "I have known Teresa for many years through her role at Shropshire Chamber of Commerce, so I am delighted she has decided to join us, I know Teresa's strengths and she can only add to the success of the business moving forward."
Pictured: Martyn Gough welcomes Teresa Maden to Rybrook BMW Shrewsbury