Farm machinery sold at auction
Farm machinery to the value of nearly £5.6 million has been sold by regional auctioneers Halls in the first seven months of an exceptionally busy year.
Farm dispersal sales have been held across an area spanning from the West Midlands to Mid and North Wales, while collective farm machinery auctions are held in Shrewsbury and Kidderminster throughout the year.
Bidders unable to attend the auctions can either bid and purchase online through the MartEye platform or leave telephone bids with the auction team at Halls, which has a network of offices across Shropshire, Powys and Worcestershire.
Traditionally, most farm dispersal sales are held in the autumn but, this year, Halls has been organising auctions virtually every month as farmers have retired, changed farming policy or died.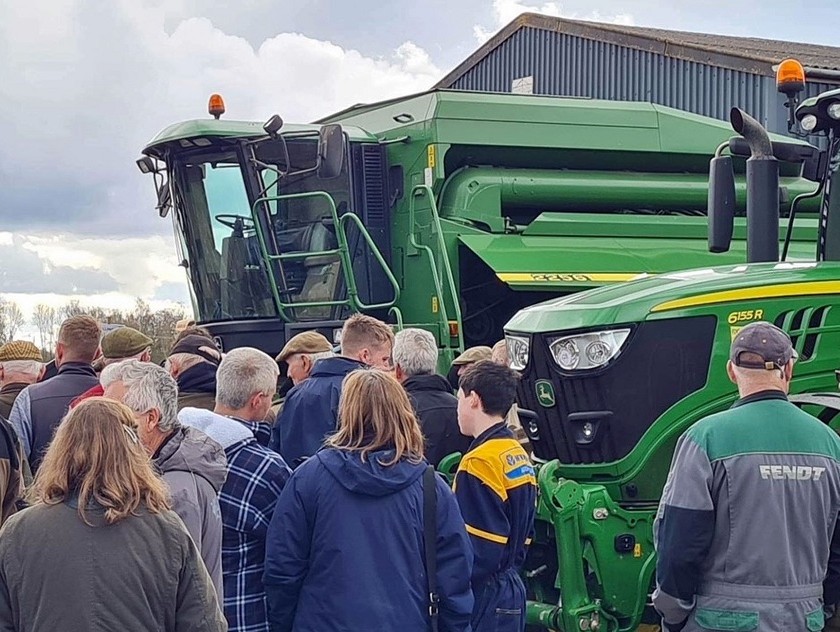 Auctioneer Jonny Dymond, manager of Shrewsbury Auction Centre, says the increased number of dispersal sales and buoyant prices for second hand farm machinery were the result of a combination of factors.
The high cost of new machinery and supply chain problems have increased demand for genuine, well maintained second hand machinery. Inflation, bank interest rates and the rising cost of living are other contributory factors. Many farmers have also opted to cash in surplus machinery to take advantage of the good prices.
"We have had a tremendous run of sales and, as our good reputation grows by word of mouth in farming circles, we are extending our geographical reach and attracting new clients," said Mr Dymond.
"What is particularly attractive to buyers is the genuine nature of our sales. The machinery is unreserved which appeals to buyers because they know they can come and buy the machinery they want. Traditionally, the autumn is the busiest time of the year for dispersal sales, but we have been busy since January. We have more sales booked on September 8 and October 21."