Finance event is flyaway success
More businesses from across the Marches have been urged to take advantage of a £350million funding programme to help them grow at a hugely successful event.
Around 60 people attended the event – staged by the British Business Bank and the Marches LEP at the RAF Museum at Cosford – to hear about the range of different funding options available to businesses.
Marches LEP chief executive Rachel Laver said the event had been a great success and showed the amount of support which was still available to businesses across Herefordshire, Shropshire and Telford & Wrekin.
The event focused on funding available through the Midlands Engine Investment Fund (MEIF) - a collaboration between the British Business Bank and regional LEPs including the Marches - which provides commercially-focussed finance through small business loans, debt finance, proof of concept and equity finance funds.
Rachel said: "One of the constant themes we hear when we are talking to businesses is how difficult it can be for them to access the finance they need to thrive and grow just when they need it.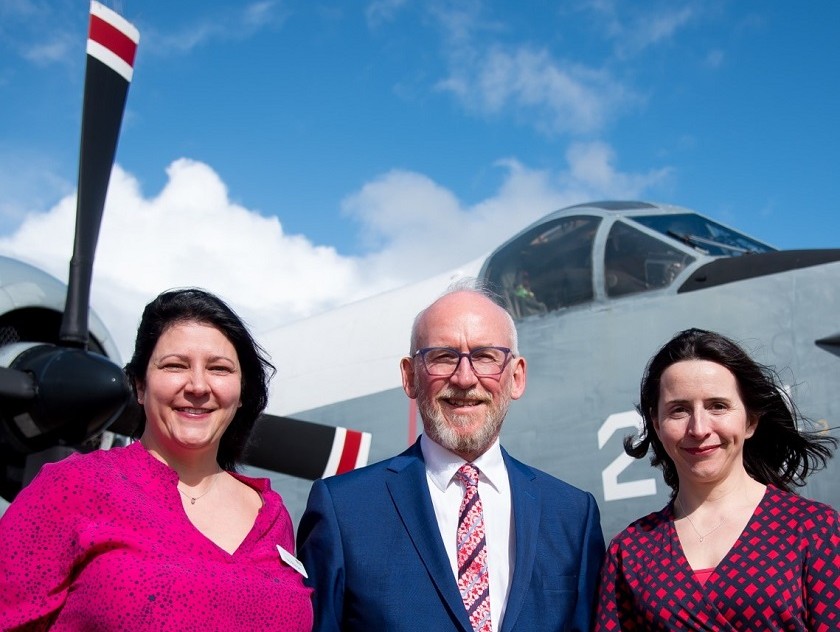 "The British Business Bank has a long track record of providing commercially-focussed finance for small businesses and it was particularly helpful to hear direct from some of their fund managers about the huge range of options available to business and the success stories they have enjoyed.
"We want as many businesses as possible across the Marches to take advantage of some of the finance options that MEIF can provide so that they can realise their own ambitions to grow and create new jobs.
"The feedback we had from the audience in the room at Cosford was excellent and I am delighted we were able to bring together so many experts at such a wonderful venue."
Tracy Sherratt, senior manager for the West Midlands at the British Business Bank, told the audience that £4.8million had been invested to date across the Marches by the bank.
"I really would urge more companies from the Marches to get in touch with us about the funding available through MEIF, because the money is there and we need to get it to businesses in the region to help them grow."
Tracy and Rachel were joined by Marches LEP access to finance champion Paul Kalinauckas and MEIF fund managers Andrew Hustwit, head of business development for BCRS, Ryan Cartwright, investment manager at the FSE Group, and Huw Sparkes, investment manager at Midven.
The event was part of an access to finance campaign being run by the Marches LEP and its business support arm the Marches Growth Hub, which has helped 4,150 businesses in the first half of 2022/23 alone.
Pictured: Tracy Sherratt (British Business Bank) with Marches LEP access to finance champion Paul Kalinauckas and LEP chief executive Rachel Laver