First steps towards legal career
Law firm FBC Manby Bowdler is giving three young people the opportunity to take their first steps into a career in the legal profession with a trio of apprenticeship appointments.
Noah Lloyd, Daniel Johns and Ayman Idrees have joined the firm to begin their studies and work experience, and Noah (aged 18) will be based at the Shrewsbury branch, studying to become a solicitor.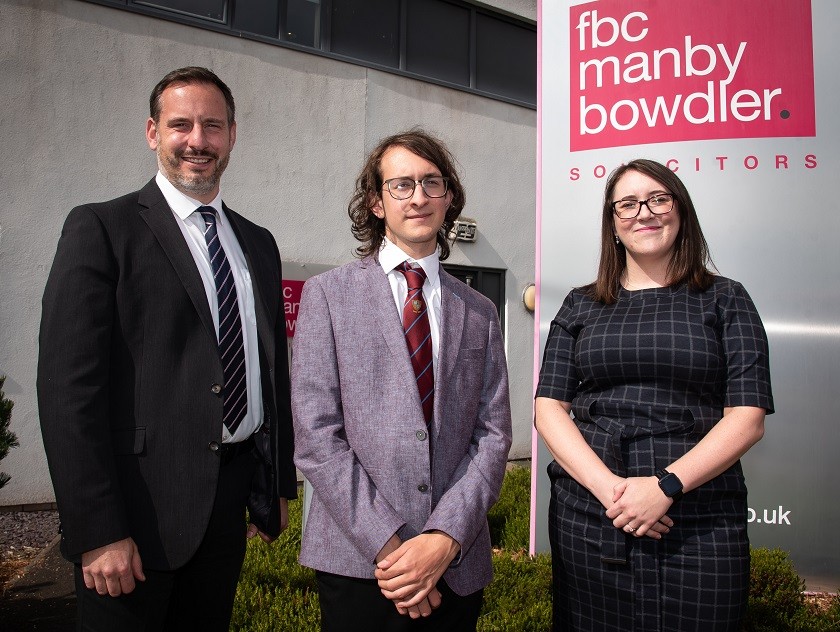 Daniel (aged 18) from Sutton Coldfield, is also on a six-year apprenticeship scheme to become a solicitor and will be working with the family team. And the private client team will be taking on apprentice paralegal 22-year-old Ayman.
Managing director Neil Lloyd said: "It's a win-win situation. We provide a well-rounded introduction to the legal profession for our apprentices and support their studies, and in return, we are able to nurture and develop a stream of future lawyers and paralegals who will enhance our firm as they grow."
Pictured: New apprentice Noah Lloyd (centre) with partner Tom Devey and partner Carina Kervin