Inspiring speakers help event sell out
A business networking day in Shropshire linked to the UK's biggest female indoor tennis event sold out weeks in advance – with 200 guests now set to attend.
The Game Changers networking lunch will be held at The Shrewsbury Club on October 19, hosted by Radio 5 Live tennis reporter Abigail Johnson.
It is part of Budgen W100 which runs all this week - a celebration of tennis and part of the ITF Women's World Tennis Tour. Sponsored by Shrewsbury legal firm Aaron & Partners and accounting firm WR Partners, it will shine a light on women who continue to make waves in their respective fields.
Headline speakers at the lunch event include former Commonwealth boxing champion and footballer Stacey Copeland, CEO of Lewes FC Maggie Murphy, and entrepreneur Felicity Wingrove.
Helen Johnson, marketing partner at Aaron & Partners, said: "We can't wait to welcome the great and good of Shropshire's business community to the ITF Women's World Tennis event and hear the stories of these inspiring individuals.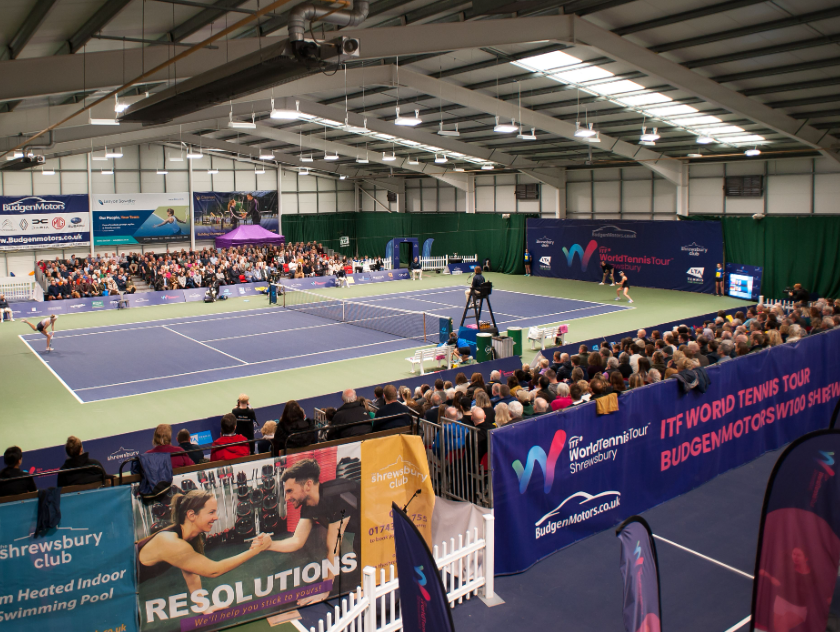 "This event embodies the spirit of empowerment, and we're excited to bring together these remarkable speakers and attendees to create meaningful connections and lasting impact. Together, we're promoting a powerful message about excellence in business and beyond."
Dave Courteen, owner of The Shrewsbury Club and event organiser, said: "Our week-long series of celebrations will shine a light on brilliant women, and this event will be one of the highlights of the 2023 schedule.
"At Game Changers, our focus will be firmly on showcasing the value of equal opportunities in both business and sport. The fact that we have sold out in advance is testament to the profile of our speakers who will share their personal stories of success, and the obstacles they have had to overcome."
The ITF Women's World Tennis Tour brings the Budgen W100 event, which is the highest-ranking event on the ITF circuit and is only held in 19 cities across the world in 2023. Last year's winner was Czech pro Marketa Vondrousova, who went on to become the 2023 Wimbledon Champion – and is currently ranked number six in the world.