Laboratory offers testing support
A Shrewsbury-based laboratory is offering free testing support to local companies who are seeking to develop new products, services or processes linked to the environment.
The Centre for Research into Environmental Science and Technology (CREST) provides fully-funded support to SMEs in Shropshire or Telford & Wrekin who may not have the time or resources to focus on research and development.
This can include free testing or research in the CREST laboratory, at University Centre Shrewsbury, or land based trials at a centre at Reaseheath College.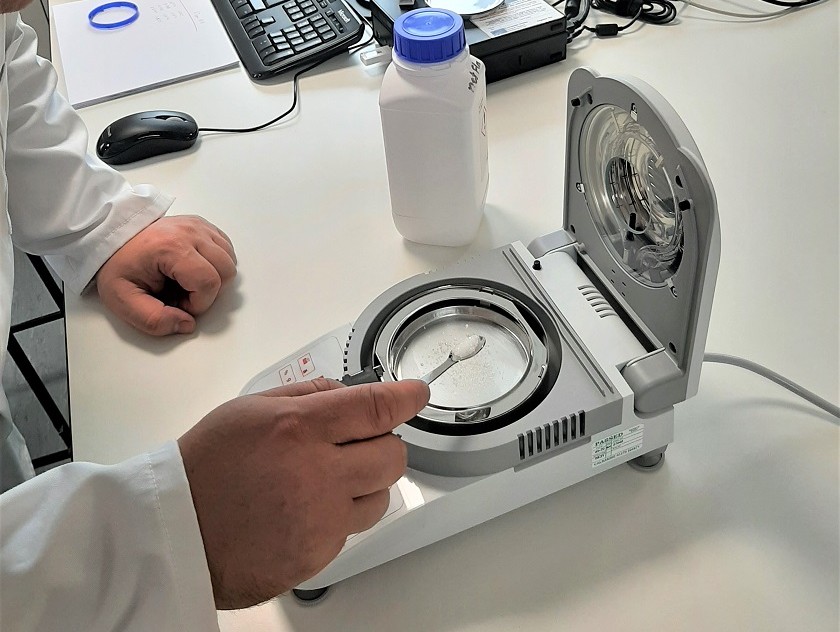 CREST is a partnership between University of Chester, Reaseheath College and University of Birmingham, and is part-funded by the European Regional Development Fund.
The Shrewsbury lab can be used for a range of tasks, including:
Identification and evaluation of contamination elements in water
Non-destructive (chemical) analysis of materials such as ceramics, minerals, glasses, polymers and metals
Determination of levels of compounds in materials, for sectors such as pharmaceuticals, life sciences, forensics, and mineralogy
Particle distribution measurements for quality control
Analysis of air quality and methods for infection control
Evaluation of spin-off technologies for water treatment
Testing of alternative raw materials or reuse of waste products to reduce environmental impact and save money
A new service will also be launched in the coming weeks to offer full life cycle analysis (LCA) on a wide range of products.
"LCA can be used for measuring environmental impacts of the usual products, services and processes including waste, water, energy, and, activities associated with development, manufacturing, processing and transportation," said project manager Katharine Bevan.
"This will support the lab research of analysing water or materials to find out their composition, and is being developed in response to local business needs. It can be used to improve product development, marketing and strategic planning, and is of particular use when trying to work towards net zero.
"Our overall aim is to support with the development of new products or services, helping to bring them to market, create new jobs, and help start-ups and SMEs develop innovation and research in the region."
Evora Edge, the building services engineering consultancy based in Shrewsbury, is among more than 60 businesses to have already taken advantage of the CREST facilities. Around 30 of these SMEs have become involved in long-term research collaborations with the university.
Neil Dady, managing director of Evora Edge, said: "We have undertaken collaborative working in respect of the university's work on indoor air quality and are currently discussing the possibility of work placements.
"The whole experience of working with the CREST team has been very positive and has certainly contributed towards the growth of our business."
Among the other projects tackled by the CREST team so far are analysis of heavy metal contamination of soil and river water samples for a countryside trust, identification of items on an archaeological excavation site, ammonia analysis, and testing of an alternative concrete infill cover to understand its weight-bearing potential.
The expert team includes analytical chemist Artur Buchalski who has responsibility for the main CREST laboratory, environmental chemist Dr Gavin Phillips who specialises in environmental science, chemical analysis and air chemistry, and Dr David Ward, an environmental engineer and new addition to the team. He is focusing on energy and the environment, and currently completing research into fuel cells and water treatment applications.