Loyal staff join special club
Directors at Tanners Wines have welcomed Dawn Williams, Duncan Smith and Richard Stevens to the "30 Year Club".
Dawn started in the Cellars Shop before making the move to trade support in 1997. Duncan started a week later, and now works alongside Dawn heading up the trade support team.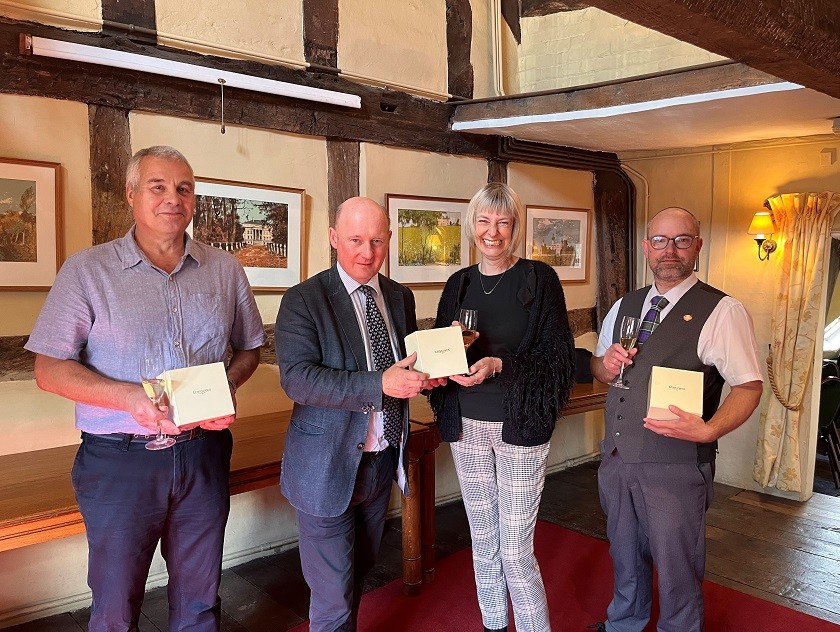 Richard Stevens oversees Tanners Llandudno Junction, having joined when Tanners took over Terry Platt Wine Merchants in 2005. Together they have combined over 90 years of experience.
Chairman James Tanner presented a gold watch to each of the long serving members of staff.
They join the ten other members of the "30 year club" which includes five members of staff who have completed over 40 years.
Pictured: from left, Richard Stevens, James Tanner, Dawn Williams and Duncan Smith