Manufacturer wins industry award
A Telford-based manufacturer of electrical distribution products has won the coveted 'Residential Product of the Year' award from The Electrical Times.
Hager are a long-established player in the electrical distribution market. Due to this, the recent introduction of their Arc Fault Detection Device set new standards as "best in class" within the industry for performance.
The Hager AFDD with ProTools enables electrical installers to achieve compliance. It also provides advanced diagnostics, which allows the professional electrician the ability to upgrade the device software should there be any issues in the future.
This ground-breaking innovation enables installers to deliver outstanding levels of customer support to home owners.
Hager managing director Bruce Davies said: "The award recognises the commitment we make to our installers and their customers in ensuring that this cutting-edge technology is reliable and future-proof to give many years of hassle-free service as the world of electrical energy continues to evolve in an ever more complex way.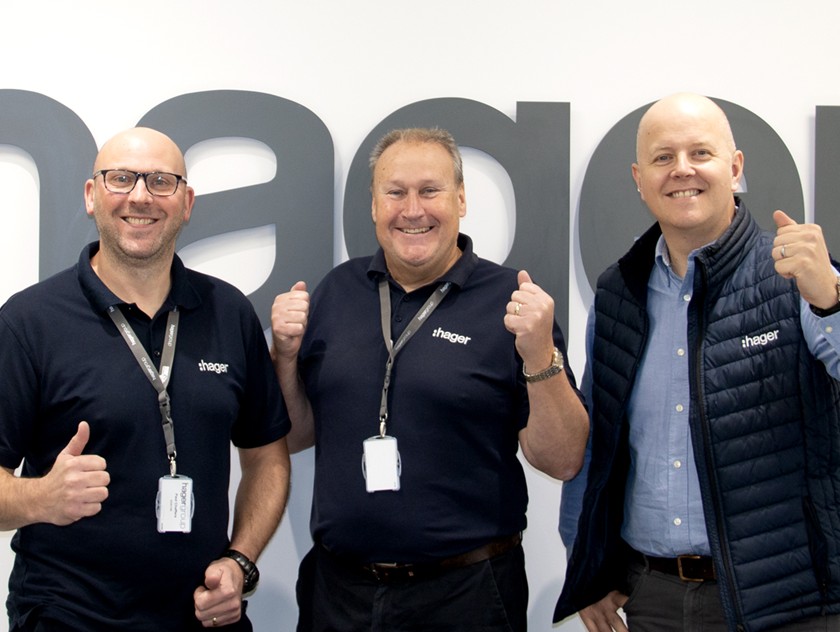 "The feedback from customers installing AFDD with ProTools has been universally outstanding and reinforces our market leading position for the Hager brand in the UK market."
An awards spokesperson said: "In an industry where technology is constantly evolving, installers really benefit from products like AFDD with ProTools, which enables them to keep up with their clients' demands in terms of sustainability and efficiency."
Family-run and owned since its inception in 1955, Hager Group is a global leading manufacturer of products and services for electrical installations in commercial, domestic and industrial buildings. Based in Telford, Hager UK manufactures standard domestic and specialist products in its dedicated factory on site.