Memorial golf day planned in Bridgnorth
Shropshire company Komplex Care is hosting a charity golf day in memory of a brave young boy, Matthew Chapman, who died at just eight years old from a rare incurable condition.
Matthew Chapman was diagnosed with Infantile Neuroaxonal Dystrophy (INAD) in October 2018, just before his fifth birthday, and died in February last year.
INAD is a rare lipid storage disorder which affects a child's nerve signals, leading to a gradual loss of muscle control, vision, speech and development.
The golf day is being held at Bridgnorth Golf Club on June 2, and will be hosted by Telford-based Komplex Care - a provider of nurse-led care for adult and child clients in their own homes, and the company which provided the care for Matthew over the final months of his life.
Playing in the Texas Scramble format, the Komplex Care Golf Day will also have a competitive element, with a prize on offer of a new BMW for anyone who gets a hole in one.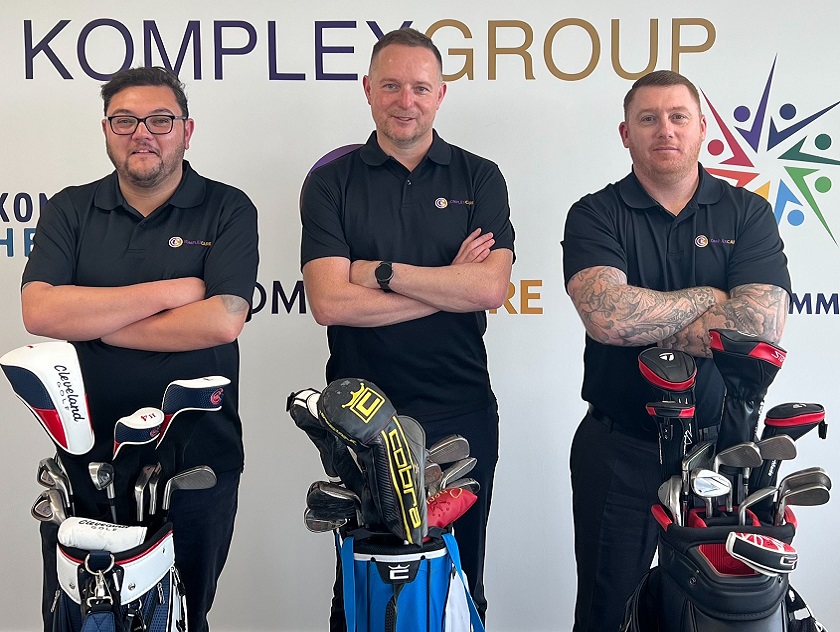 All funds raised will go to Cure INAD UK - a charity set up by Leeds parents Christine Hamshere and Steven Lightfoot to raise funds to help fund research into finding a cure, after their daughter Zoe developed the condition.
Matthew's mum Tory Chapman said the family would be at the golf day to tell their and Matthew's story while trying to raise awareness about the extremely rare INAD condition, and the Cure INAD UK charity.
She said: "If we can help eradicate this horrendous disease, we will do everything in our power to do so because it is like watching a rubber erasing your child very, very slowly. We want Matthew's legacy to live on and we want to raise awareness, not only of Matthew's condition, but also about how other children and their families are being affected.
"Steve Papp from Komplex Care approached me after Matthew passed away and said he wanted to do something in honour of Matthew and the golf day tribute is just fantastic. We had Komplex Care for around the final six months of Matthew's journey having had to change care providers, and they were like a breath of fresh air."
To sign up to play on the golf day or to sponsor one of the holes on the course, email arron.zaib@komplexcare.co.uk and for more about Cure INAD UK, visit https://www.cureinaduk.org/
Pictured: From left, Arron Zaib (managing director), Steve Papp (commercial director), and Steve Davies (financial director).