Mobile phone rules affect employers too
Health and safety experts at a Shropshire insurance firm have warned employers they could face serious consequences if employees driving on work business break new rules.
Rob Andrews leads the in-house team at Henshalls Group, and he said the law had changed this month to make it illegal to use a hand-held mobile phone while driving under virtually any circumstances.
"Using a hand-held mobile at the wheel has been an offence since 2003, but now the new laws have gone even further and drivers are banned from using phones to take photos or videos, or for scrolling through playlists or playing games.
"This is an important change for motorists to be aware of, but it's also vital that employers who have staff who regularly drive as part of their job are also on top of the new rules too."
Rob said anyone caught breaking the law could face a fine of up to £1,000 as well as six points on their licence or a complete driving ban.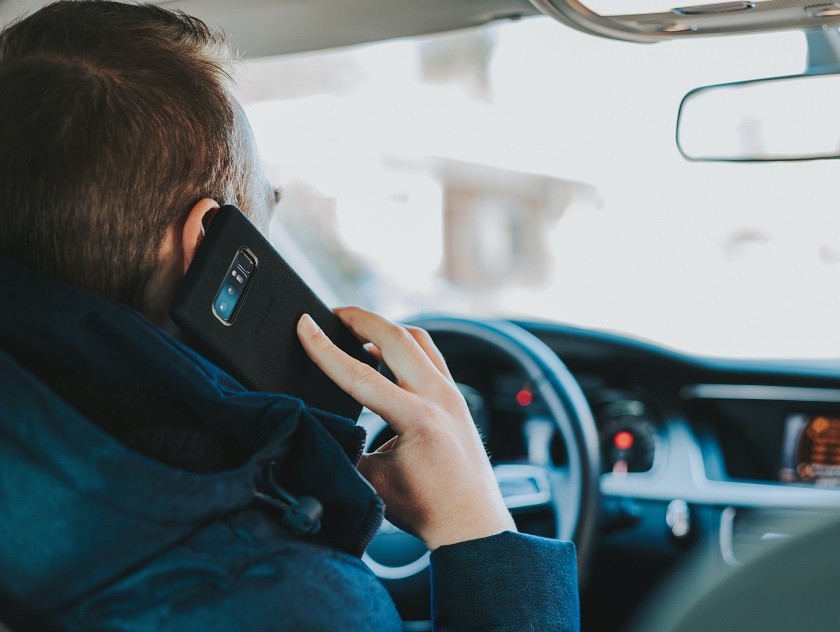 "If the employee is driving for work, it's the employer's responsibility to make sure the condition of the vehicle is safe, the driver is competent and has a full licence, and that they now comply with the stricter mobile phone rules too."
Under the new law, drivers will still be able to continue to use a hands-free device while driving, such as a sat-nav, as long as it's secured in a cradle.
"There is already an existing exemption to the mobile phone rules which allows drivers to use a phone in emergencies – and there is one other exemption that has now been introduced.
"It allows drivers to hold and use a device while driving if they need to make a contactless payment for instance at a car park or a drive-through takeaway restaurant, but the vehicle has to be stationary and the item being purchased must be provided at the time that the payment goes through.
"Make sure your employees are aware of the stricter rules that have now been introduced so they don't put themselves – or your business – at risk from serious consequences and ultimately expensive fines."
Henshalls Group has offices in Newport, Shrewsbury and Stafford, and is believed to be one of the only brokers in the region to have its own in-house experienced health and safety team offering effective and knowledgeable advice.