PR agency riding high with new contracts
A Shropshire PR and creative agency is crediting several high profile new contracts for a record-breaking year.
Nathan Rous PR revealed a number of new contract wins throughout 2017 as well as a jump in revenue, more staff and the purchase of a new office.
New accounts include Royal artist Jeremy Houghton, Finnish mobility app Whim and Britain's last remaining teddy bear manufacturer, Merrythought.
Securing slots in the leading print and broadcast media for the company's stable of consumer, luxury and lifestyle clients, the agency also assisted with the launch of new products and services across the UK.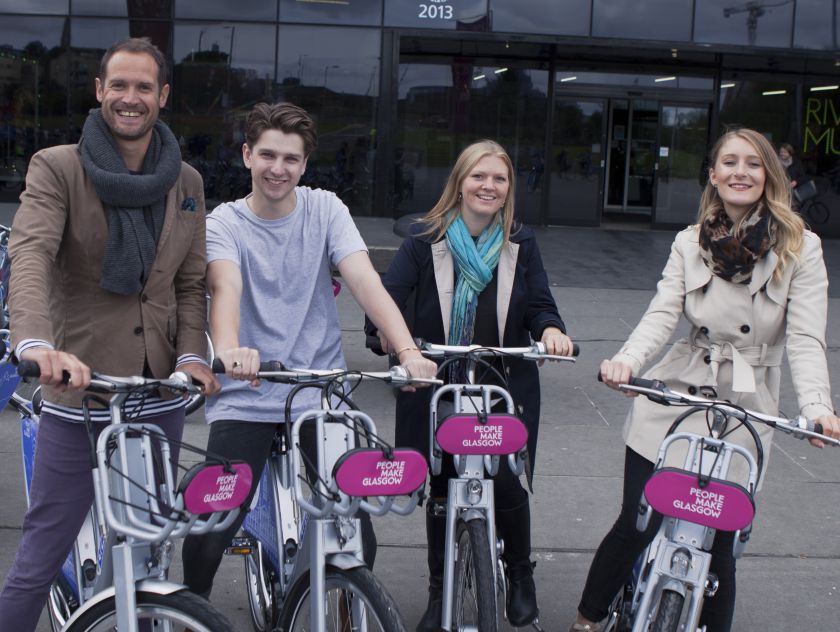 Director Nathan Rous said it had been a busy and rewarding year for the expanding team.
"We have undergone a period of tremendous growth in 2017 and it has been reflected both in our revenue and staffing levels," said Nathan.
"We've done everything from launching a global bike share scheme in Glasgow to attending the world premiere of Hollywood blockbuster Goodbye Christopher Robin to showcase the Merrythought bear.
"We also added four members to the team in 2017 which has strengthened our skill set and enabled us to deliver even better results for our clients."
Nathan Rous PR secured £14 million-worth of publicity throughout 2017, including £1.4 million in less than a week for the Ideal Carehomes, group whose nativity play went viral as a result of the agency's quirky story-telling.
"It was amazing to see the nativity story sweep the nation before our eyes," explained Nathan.
"There were millions of views through social media and more than 56 million people watched it on terrestrial TV thanks to slots on The One Show and This Morning. There was plenty of international pick-up, too, with the news spreading to the USA and Russia. We could not have asked for a better result."
Bosses at the agency also announced that it would be expanding in one of Shropshire's most famous towns in 2018, creating more full and part- time jobs.
"After the success of 2017 we want to continue the momentum into 2018 by expanding the office premises. We are grateful to councilors David Turner and Nic Laurens for really championing our cause.
"We're also proud to be involved with the British Citizen Awards, both as sponsors and as its retained PR agency."
Picture: L-r: Nathan Rous, Nathan Hughes, Sarah Hughes and Lily Rutherford at the launch of the bikeshare firm nextbike in Glasgow.