Telecoms firm named in prestigious list
Telford-based telecoms and IT services provider Network Telecom has been placed number 35 in this year's Sunday Times BDO Profit Track 100.
The league table - which is published this Sunday - ranks Britain's 100 private companies with the fastest-growing profits over three years and comes after Network Telecom increased its profits by over 90% in 2017 compared to 2016.
"We are over the moon to have placed so highly in the 19th annual Sunday Times BDO Profit Track 100," said Paul Maxfield, the provider's MD and founder (pictured).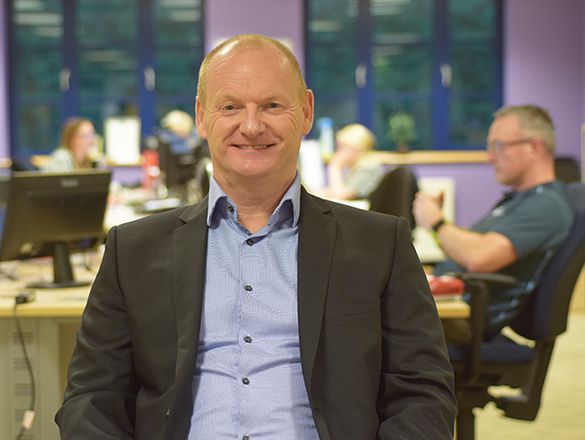 "After a record year of growth, we're excited to have been recognised nationally and to celebrate the hard work that all of our teams have put in. This year we'll be working on continuous improvement with both our staff and our customers."
Richard Rose, partner and head of the Midlands at BDO, the title sponsor of the league table, said: "These high-growth, high-energy and highly entrepreneurial companies will be the difference between success and failure in our post-Brexit economic future.
"These businesses are playing their part by recording strong levels of revenue and profit growth and by creating jobs. We'd like to see the Government do more to help them by focusing on skills, infrastructure investment and tax simplification."
Network Telecom is one of 12 companies headquartered in the West Midlands to have made the league table.
The 12 companies have made a strong contribution to the local economy. Together they employ 2,100 staff and have achieved combined profits of £76m. They are part of the 'Midlands Engine', overtaking London for the first time on Profit Track 100 with a record 19 companies in total, up from 11 last year.
The full league table will be published as a six-page broadsheet supplement in the business section of The Sunday Times on 8 April.