Cheers: Hotel showcases new county beer
A new speciality beer has been launched, celebrating all things Shropshire. Buckatree Hall Hotel, at the foot of the Wrekin, will exclusively supply Shropshire Stout, created by Cleobury Mortimer-based Hobsons Brewery.
Reuben Crouch, commercial director at Hobsons, said: "We have worked together for a long time so we had no hesitation in offering our new beer to Buckatree first of all."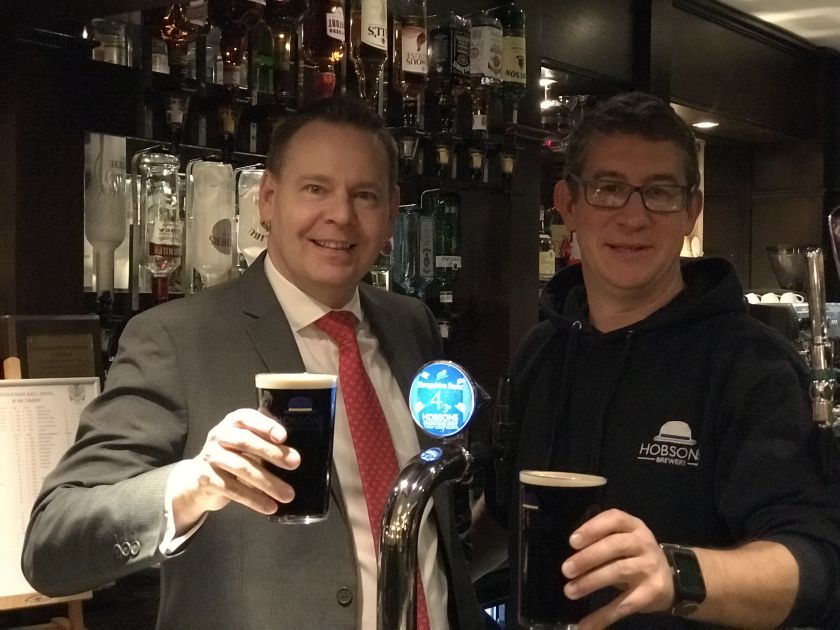 Hobsons chose Buckatree Hall as their first outlet after the success of the Wrekin Havoc ale there last year.
Hotel general manager Wayne Jenson said: "A lot of people got behind Wrekin Havoc last year and it was certainly a talking point for our guests so we suspect this will be the same.
"We have a tremendous working relationship with Hobsons and are pleased to be showcasing this ale."
Hobsons sources all its ingredients locally and prides itself on contributing to the county's economy by working with Shropshire businesses.
The stout is a dark beer made using locally grown roasted malts and barley, local hops, water and yeast.