New faces join broadband experts
SWS Broadband, which specialises in providing high-speed full-fibre broadband services to rural communities, has taken on 16 members of staff and moved to a new office location in Shrewsbury.
The appointees have been selected from a variety of previous roles, from experienced telecoms industry professionals to people with a desire to learn something new. A chef with a keen interest in IT and a military dog handler are just two examples of the team who will be trained by SWS in their new careers.
The changes follow a £75M investment in the company and are the beginning of a planned period of sustained activity according to SWS sales director Rachel Corner.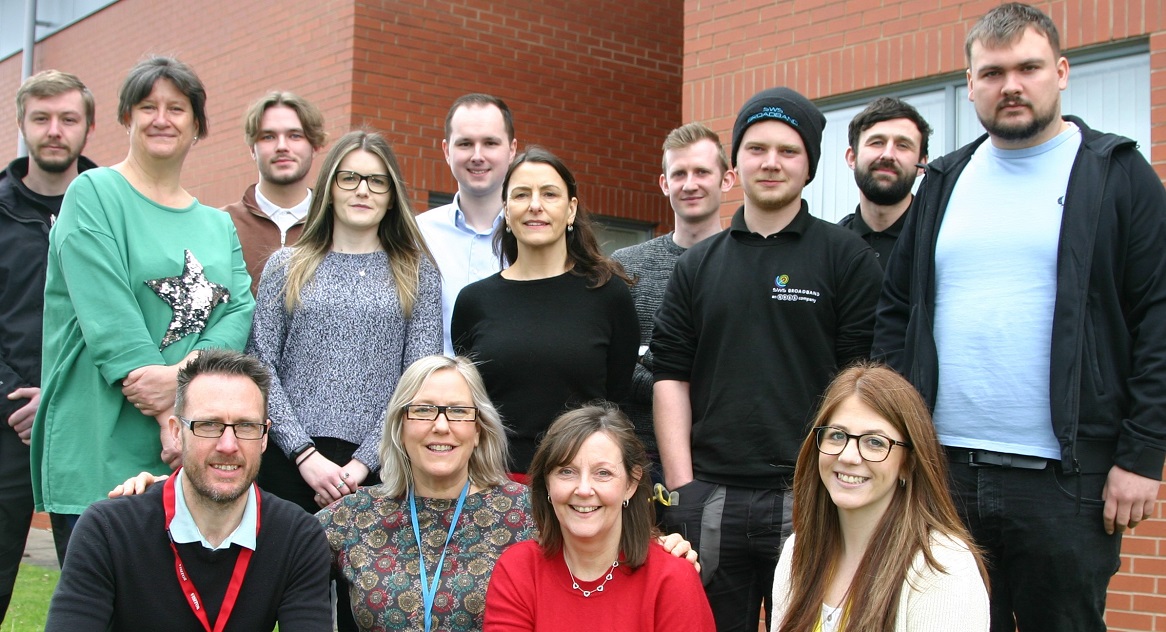 She said: "While we are eager to advance new projects, adopting a measured approach to delivering our strategic goals is key to sustained business growth. In addition, we don't want to lose sight of SWS's emphasis on a happy, dedicated workforce and the provision of excellent customer service the latter of which, for example, is reflected in our 100 percent 5/5 Trust Pilot review status.
"Apart from one person, the new members of staff have all been recruited from within Shropshire, some of whom have made a complete career change. We will support them with tailored on-the-job training and look forward to their contributions at what is an exciting and important stage in SWS Broadband's development."