New faces join workwear provider
A Shropshire supplier of embroidered and printed clothing has welcomed three senior hires to its team following record-breaking sales.
After a successful first half of the year, MyWorkwear saw its highest sales month to date in July thanks to new partnerships with businesses across the country.
The team welcomed Julie Sale as business development manager, Becky Homersley as marketing manager and Tara Payne-Mcloughlin as account manager to further continue its growth.
Julie joined the team with over 20 years of sales experience in the entertainment and learning and development industries. In her role she will be meeting with potential customers across the country to discuss their workwear needs.
Becky heads up the marketing team with over a decade of experience in marketing and PR across the telecoms and IT industries. Her role will further improve the reach of the brand through online and offline marketing activities.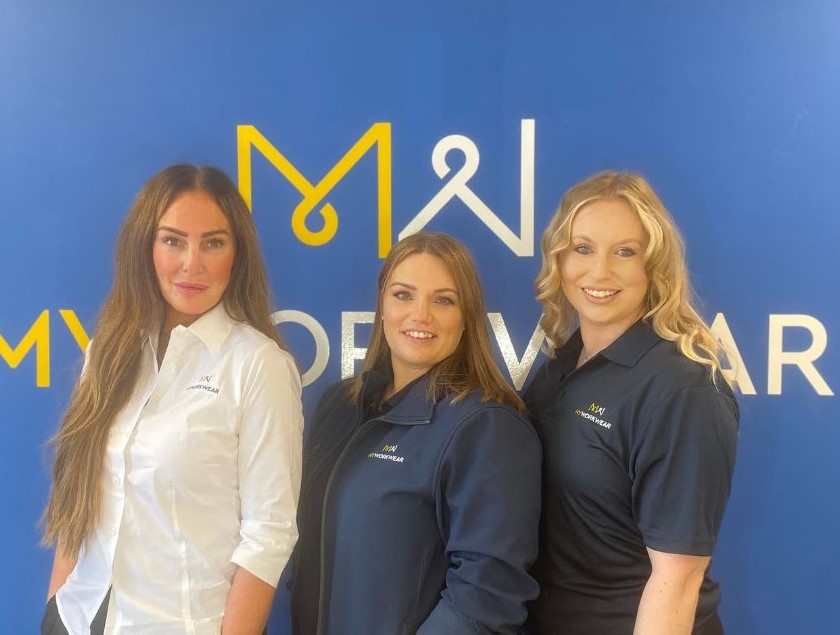 Tara will be working with existing customers to offer them a personalised service and ensure ordering their workwear is as simple as possible. She joins the team after 20 years in the beauty industry in a range of roles from account management to sales.
Co-managing director of MyWorkwear, James Worthington, said: "We're thrilled to have Julie, Becky and Tara join the MyWorkwear team. Their wealth of experience and enthusiasm will take our sales and marketing efforts to new heights enabling us to help even more businesses with their workwear needs."
The new appointments follow two internal promotions as Gayle Parker embarks on a new senior leadership team role as commercial director and Lauren Chandler takes on the role of sales office manager.
Gayle oversees the sales and marketing teams, ensuring the growth and strategic direction of the company, and her promotion follows four years at MyWorkwear.
After two years with the company, Lauren now takes responsibility for the internal sales team, providing support to the external sales team and working closely with the customer service department.
Pictured: from left, Julie Sale, Tara Payne-Mcloughlin and Becky Homersley