New unique botanical gin is launched
A unique gin has been created to capture the spirit of award-winning stately home Weston Park.
The home, on the Shropshire/Staffordshire border, has teamed up with local distiller Wrekin Spirit to launch the hand-crafted London dry gin which uses botanicals picked from its own gardens.
Weston Park Gin was the inspiration of head butler Barry Fairhurst working with the estate's garden and kitchen teams.
It is flavoured with fresh botanicals handpicked from the estate including rhubarb, nettle root, basil and lemon thyme, giving it a fresh and natural character, which captures the spirit of Weston. Different botanicals will be used throughout the year to produce a range of seasonal gins.
Food and beverage general manager at Weston Park, Martin Page, said: "This has been a very exciting project and the whole team from the chefs to the gardeners have enjoyed pulling together – and testing – a wide range of botanicals for each seasonal gin."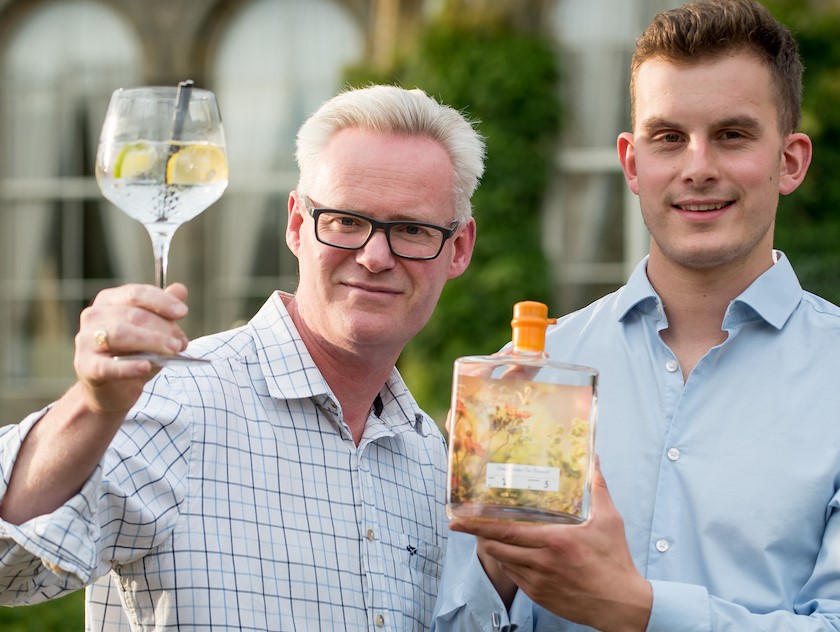 Martin said Wrekin Spirit's general manager Sam Moseley had played a vital role in bringing the gin to fruition.
"Sam's experience and expertise has crafted a gin that we are all very proud of and hope our customers enjoy."
Weston Park's Butler's Blend will be served in the Granary Restaurant and will be followed by a winter spice version in the autumn months.
Wrekin Spirit was founded in 2018 on the family farm in Kynnersley, on the edge of Telford, by Isabel Moseley and her son Sam. Each batch is hand-crafted and distilled in copper stills.
Sam has been a regular trader at Weston's popular food and craft events, and has been working with the team in the Granary Restaurant to create a gin that draws on the inspiration from the kitchen gardens.
"We are delighted to have been able to use ingredients from Weston's own gardens and estate to create a gin which really reflects the character of the stately home. This is a refreshing, natural and elegant gin which I am sure will be a hit with all who try it. It has been a really enjoyable project to work on."
Pictured: Martin Page and Sam Moseley