Newport Show stalwarts honoured
Two long-serving Newport Show stalwarts have been honoured at the AGM of Newport and District Agricultural Society, organisers of the agricultural show.
June Tavernor has acted as the show's horticulture and handicraft secretary for nearly 25 years and has now retired from that voluntary role. She was also Newport Show president in 2014. The society awarded her Honorary Life Membership in recognition of her dedication over many years, and members have welcomed Diane MacLeod as the new horticulture and handicraft secretary.
Martin Hall retired as the show's livestock secretary after the 2019 show, following 20 years involvement with the committee. Due to the Covid pandemic, no shows were held in 2020 and 2021 and so he eventually handed over to the new livestock secretary Rachel Jones at last year's show.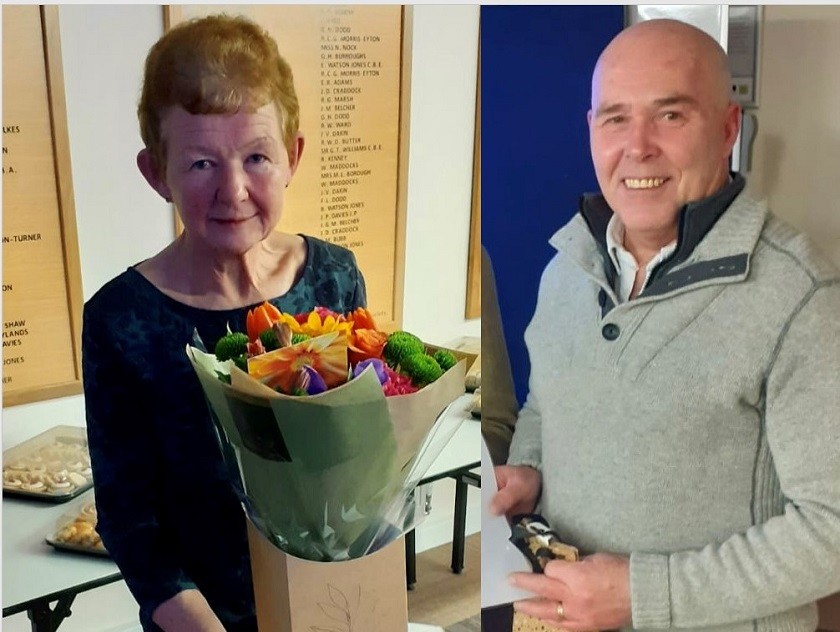 He was also Newport Show president in 2016 and the society has also awarded Martin Honorary Life Membership in recognition of his commitment over many years.
Show manager Sally Weston said "Newport Show is very dependent on the dedication of so many volunteers who work tirelessly behind the scenes for this prestige one-day event. June and Martin are fine examples of this commitment and the awards they have received are fully-deserved".
She said that plans for this year's show are progressing well and advance tickets at discounted rates have gone on sale. Details are available from the show's Facebook page or by visiting the show website on www.newportshow.co.uk.